KCC, in collaboration with Acting Shastra, organised an acting workshop facilitated by Prasanna. This acting workshop, conceptualised to train emerging and aspiring actors of Indian theatre, sought to equip the students with the required skill sets as portrayed in Prasanna's book 'Indian Method in Acting' and utilise the same in their practice to reach even higher and perform beyond boundaries. The workshop, whose aim was to train the Modern Indian actor using a practical approach to the theory created by the eminent Theatre Director, Playwright, and Social Activist Prasanna himself titled Indian Method In Acting, was attended by emerging as well as more established actors from all over the country.  
Event Date : 17th to 22nd August, 2022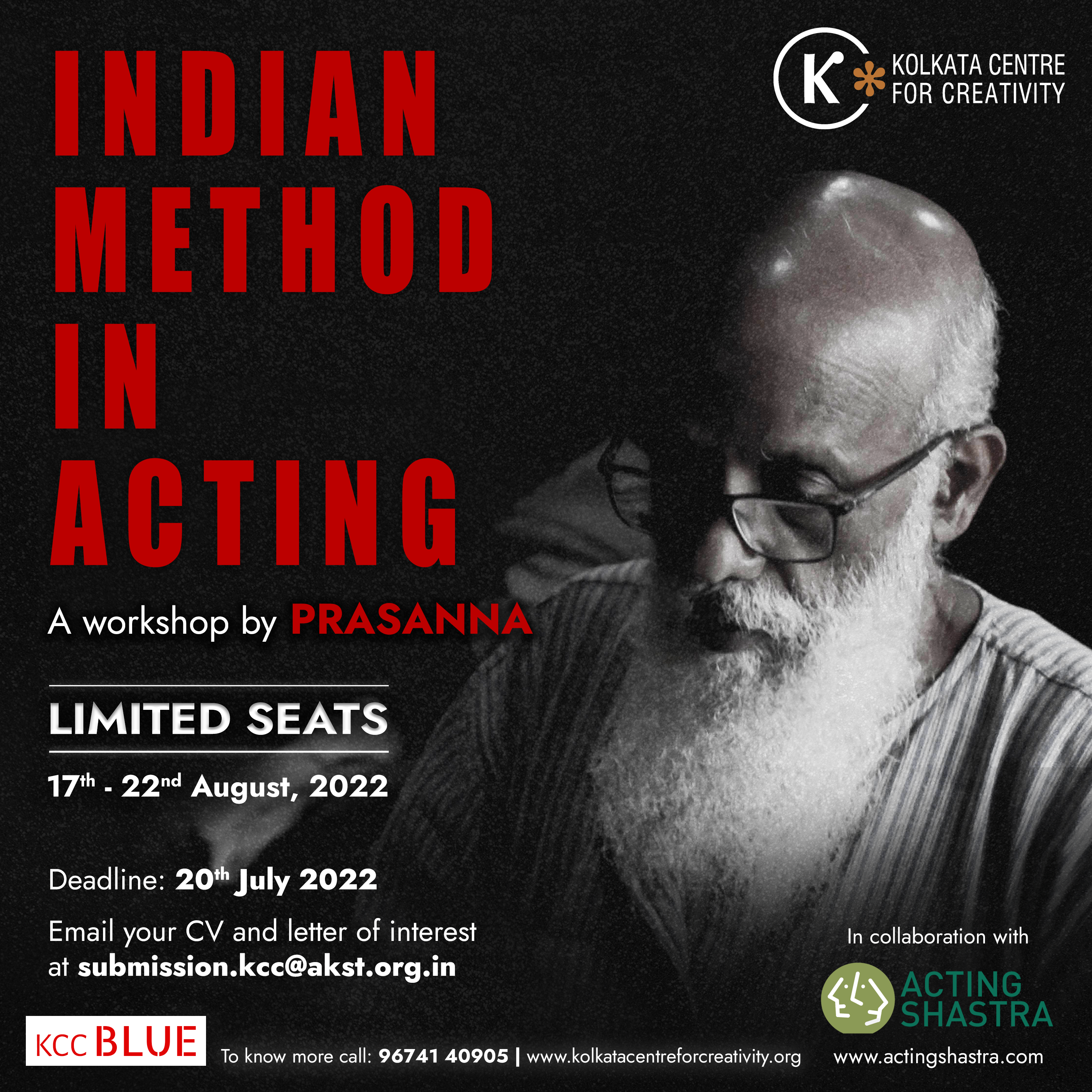 Name of the Participating Artists : Prasanna
Prasanna (born 1951), a theatre director and playwright, is considered one of the progressive pioneers of modern Kannada theatre. An alumnus of the National School of Drama, he founded the theatre group Samudaya in the 1970s along with other activists. He is known for his organizational skills and new ideas and innovations in theatre. He is a Sangeet Natak Akademi awardee and is also a Tagore Fellow at the Indian Institute of Advanced Study, Shimla. Some iconic figures whom he has trained are Irfan Khan, Sutapa Sikdar, Adil Hussain, Vijay Raj, Surekha Sikri, Raghubir Yadav, Anup Soni, Debasish Mondal, and Zakir Hussain.
Build Learn Upgrade Empower
KCC BLUE is our training and capacity-building platform that engages with participants ranging from children, young students, emerging artists, art managers, professional artists and enthusiasts.Through various well-curated programs and appreciation courses designed for the concerned groups and led by panels of experts and experienced faculties, the program exposes the participants to different disciplines of art and craft practices. Besides honing skills, it also encourages critical thinking and creative engagement.A recent addition to our partners has been University of Jammu, Central University, Jammu.