The Centre for Studies in Museology, University of Jammu is introducing an Online Certificate Course on Museum Studies in collaboration with Kolkata Centre for Creativity. It is for the first time in India that such a comprehensive course is being offered to people who are interested in museum and heritage studies. It is an intensive, immersive, hands-on program that will provide the participants with the knowledge and professional skillset required to run future museums, cultural centres, and archives.
This course is aimed at training both freshers and professionals for their work in various museums, cultural centres, and archives. The course will not only explore the key theoretical frameworks of museology, but also focus on the practical aspects by equipping and enabling participants with the practical knowledge, information, and critical tools required for successfully documenting cultural objects, putting up exhibitions, and conserving cultural properties. Museum management, education, as well as community involvement will also form an important part of this course. 
Moreover, this skill-based course will not only create the right environment for the participants to gain useful insights on stimulation, dissemination, and rehabilitation of cultural heritage and museums, but also play a crucial role in enhancing their ability to plan, organize and implement projects as per international standards.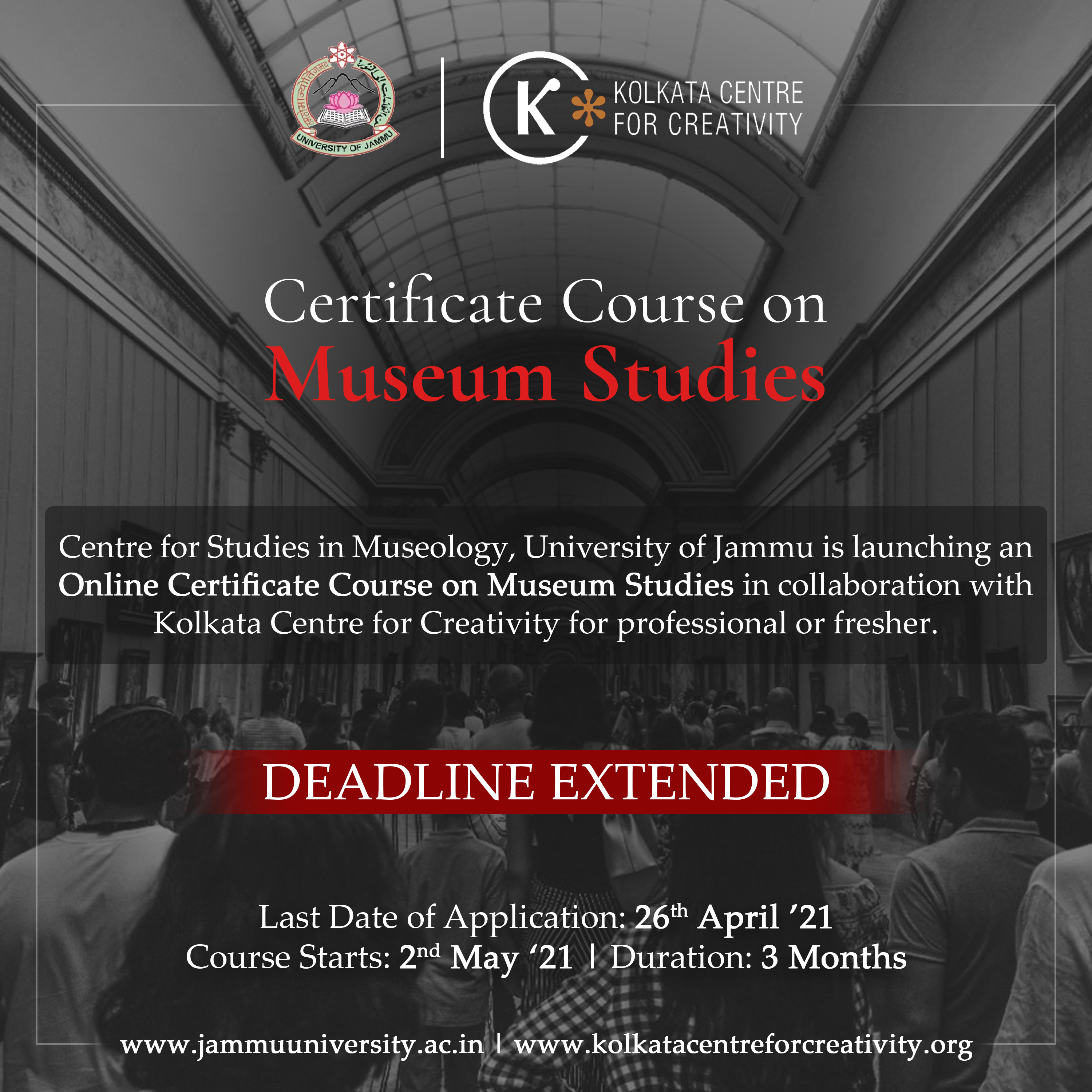 1.Training Outcomes            
After completing this training course, participants will be able to:
a)Identify properly both Cultural and Natural Heritage objects  
b)Know the acquisition methods for proper collection of objects for cultural centres 
c)Document Tangible, Intangible and Natural Heritage objects
d)Apply preventive and curative conservation methods to protect heritage objects 
e)Prepare Exhibition plan to display heritage objects using technology and latest innovative tools
f)Making museums more appropriate and effective through this training
g)Learn how to make museum and cultural centre as a destination of cultural tourism
h)Learn how to make museums and other cultural organisation as resource centre for local communities 
i)Selected candidate will get opportunity for internship at the centre
Duration - Three months
Mode of Class - Online 
Eligibility - Graduation/ Post Graduation in any discipline
Number of seats - 50 (first come first basis)
Important Dates - Last Application Submit: 26th April
                                     Course starts:2nd May
                                     Course Ends: 31st July
Class Time - 12:00 – 14:00 Hrs (IST)
Course Fees - Rs. 3,000 (Non-Refundable)- to be paid at the time of admission
Evaluation System The system of evaluation has a multi-tier system of evaluation. 
a)Internal assessment- 50 marks. 
b)Online term-end examinations- 50 marks. 
Programme Structure- The programme has theory and Practical Project as components. The salient features of course are as follows: 
●Two online classes per week 
●Class duration 2.00 hrs. 
To more details please call us at +919674140905
Or email us at : directorcsmju@gmail.com
                           kcc@akst.org.in
REGISTER NOW
Most of us are vaguely aware of da Vinci, Van Gogh, Monet, Munch, or Picasso, who are all considered Masters of European Art. These artists belonged to different times and their paintings bore no resemblance to each other's. In spite of their stylistic differences, what is it then that cements their claim to universal greatness? 
This four-month-long course, designed by leading scholars and taught by domain experts, would enable young artists and enthusiasts to appreciate the artistic genius of European Masters. The course will also provide an opportunity to explore with like-minded people the technical acumen and intellectual sophistication of these masters that continue to influence generations of artists in the West and beyond.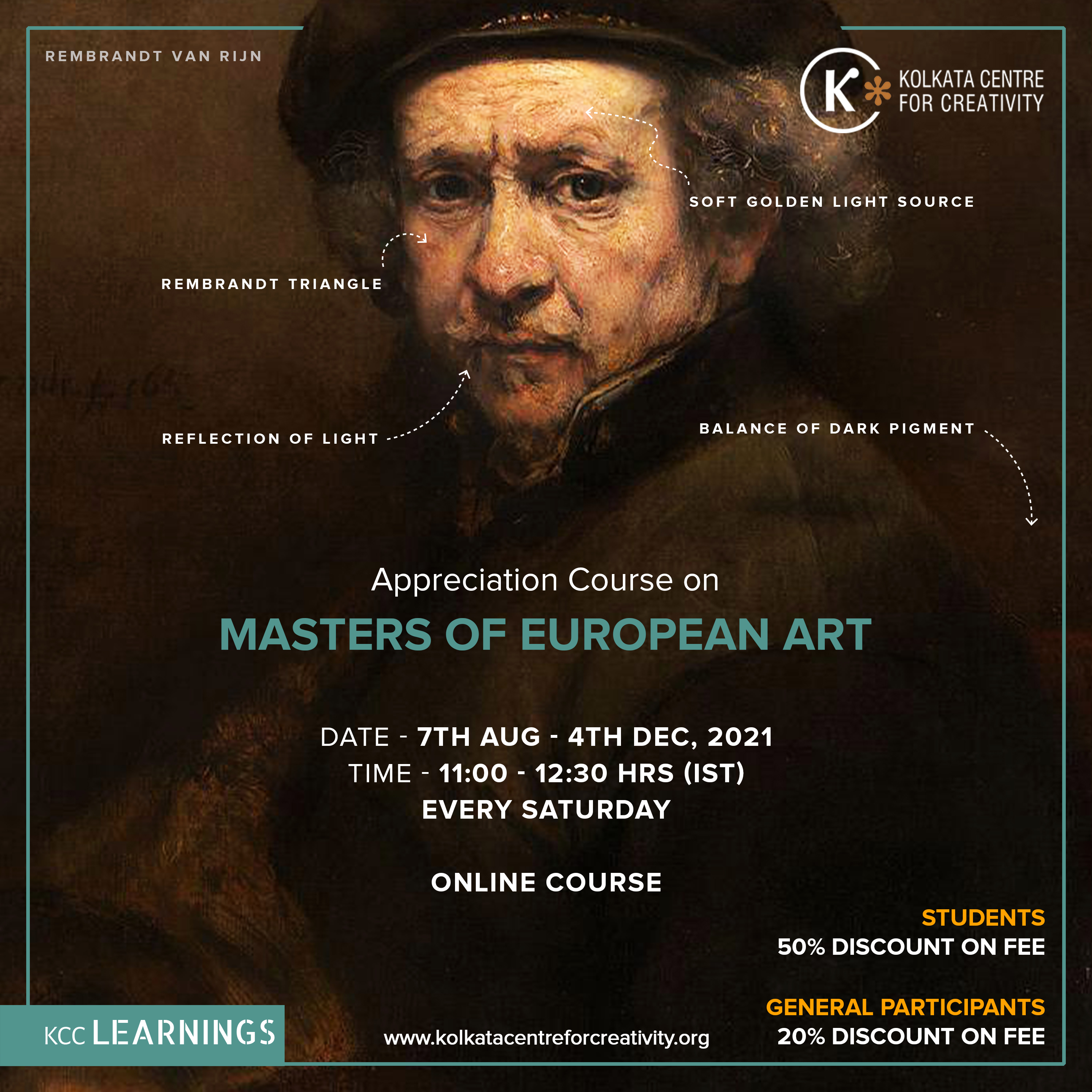 Date - 7th August to 4th December 2021
Day -  Every Saturday  

Time - 11.00 am to 12.30 pm
Fees - Rs. 8000 - 20% discount = 6400/- (for general participants)
Rs. 8000 - 50% discount = 4000/- (for students only, Icard needed)

No. of seats - 10

Name of the Facilitators - Prof. of University & Colleges 
Register Now
Participants will learn about the similarities and dissimilarities in European art, the ability to identify art and their respective artists, and the intricacies present in the commercialisation of art belonging to these epochs.
To get 50% discount, Click here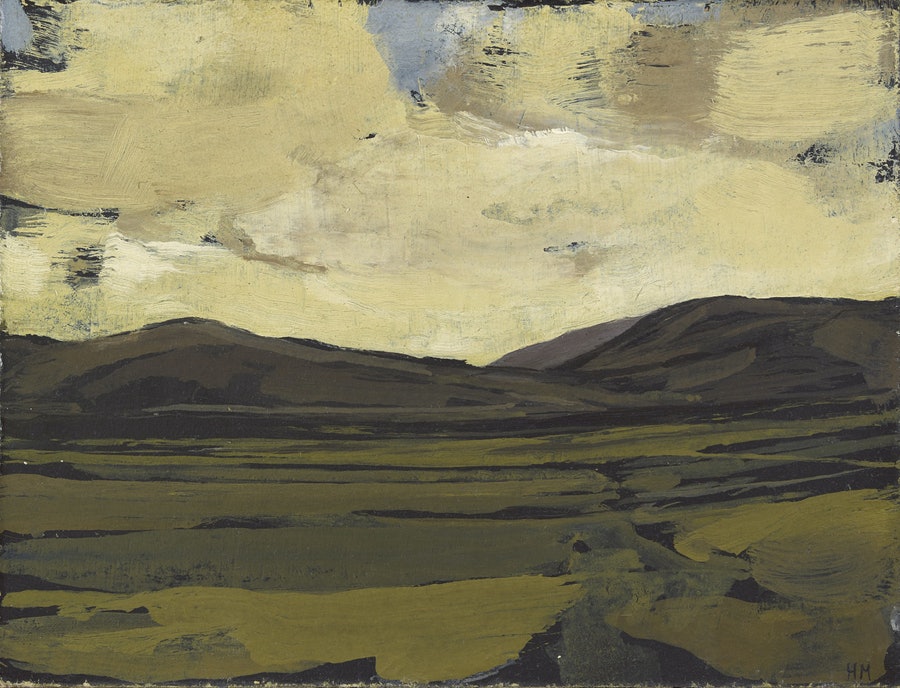 Developing drawing sense with Still Life, Foliage, Life Study, Portrait Study, Copy the masters, Composition ,Print Making. 
Duration: 1 year
Level: This course is suitable for beginners and those who want to refresh their knowledge of the basics.
Age group: 18 and above
Art materials: To be brought by participants as prescribed by the teacher.
Easels will be provided from center. 
Venue 
Kolkata Centre for Creativity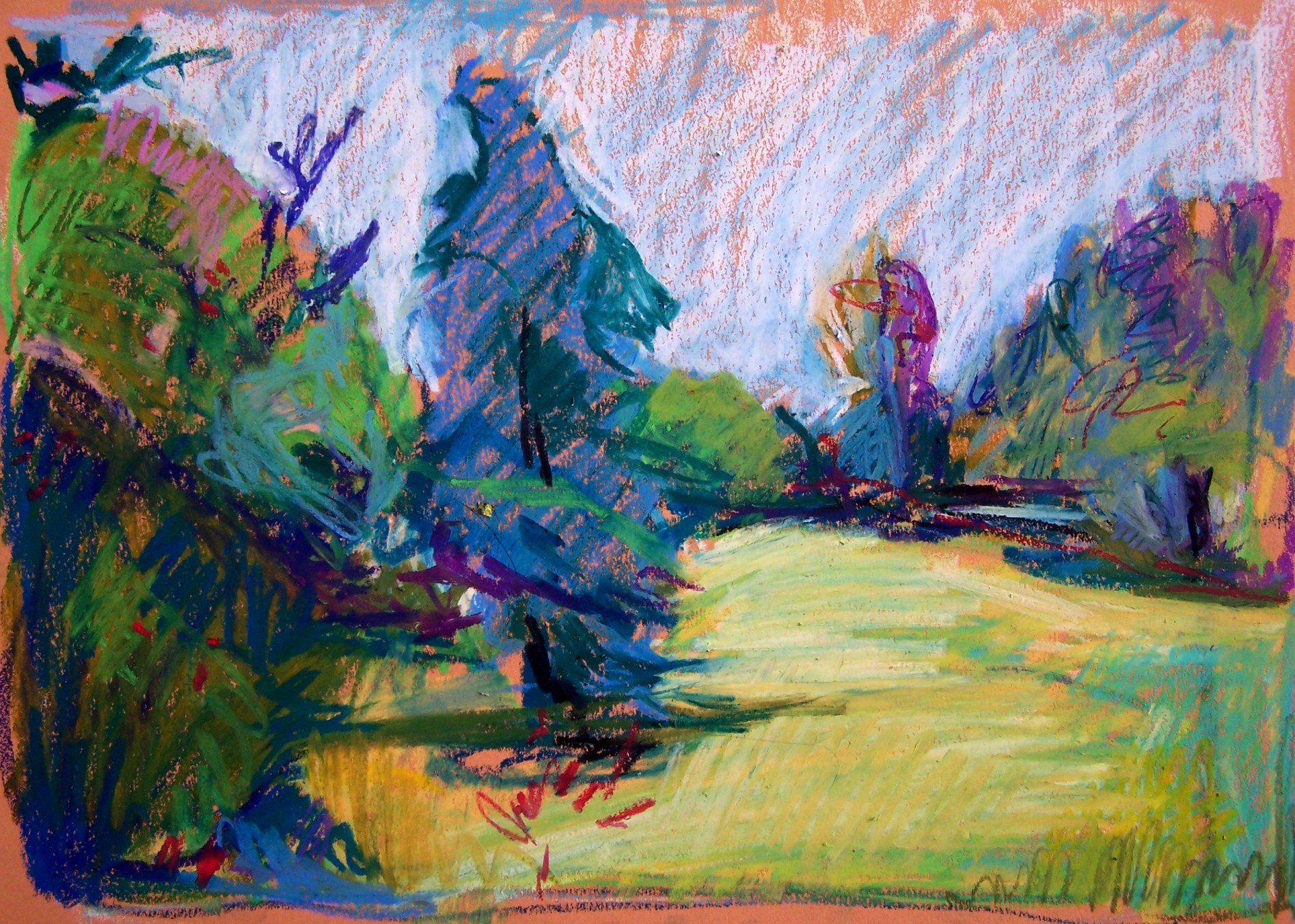 Date 
6th Sept 2020 (Every Sundays)
Time
11 am to 2 pm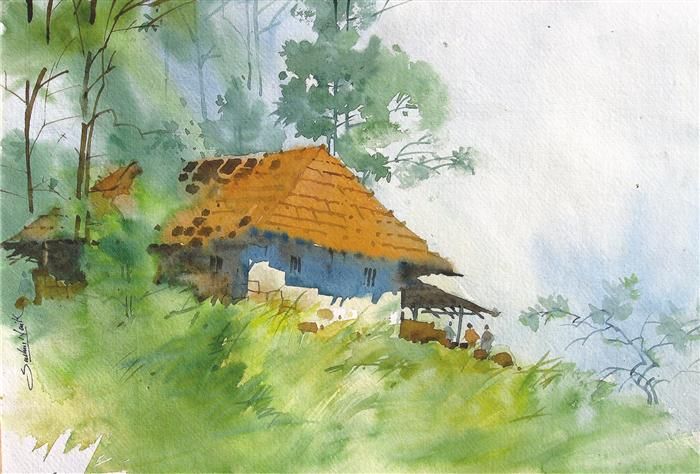 Fees Structure
Rs. 700 p.m. x 12 = Rs. 8400 per student.
Payment Structure:
Quarterly: Rs. 2,100 *4 in each quarter. (compulsory & no
discount available)
Half yearly: Rs. 3,780 * 2 in each half. (10 % discount)
Annually: Rs. 7,140 in one payment.  (15 % discount)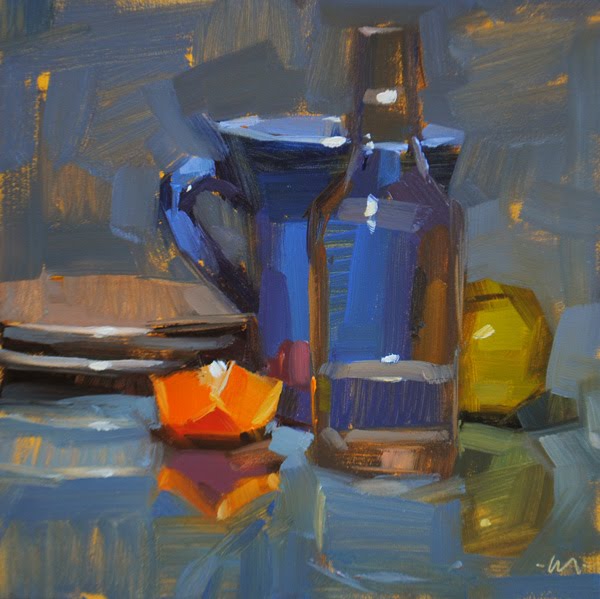 REFUNDS AND CANCELLATIONS
Cancellations are permitted up to 10 days before the start of a course, subject to a 25% of fees as a cancellation fee. Refunds will not be made for cancellations less 10 days before the start of a course. Students who do not attend due to illness, personal or professional commitments do not have the right to a refund.
Rules and Regulation
70% Attendance is compulsory for getting the certificate.