Workshop on Handmade Paper Making
The workshop on handmade paper making was curated to inspire an understanding of the art of handmade paper making under the supervision of an expert paper maker, Ruma Chowdhury (Founder of Paper Nest), who has been researching various fibers and experimenting with the process of organic paper-making. Participants were instructed on how to prepare fibers, make pulp, form sheets, and so on. They got to try their hands at different stages of the paper-making process. Various stages of the paper-making process were well defined by the expert through a presentation. Two types of fibers — sugar-cane and straws — were used to produce a collection of papers in the workshop, embellished with natural objects found at the premises. The workshop consisted of an intensive hands-on exploration where participants were provided with frames and other pieces of equipment used for making paper. This exercise was curated because it is useful for the participants to understand the inherent characteristics of paper, inspiring them to appreciate and use them better.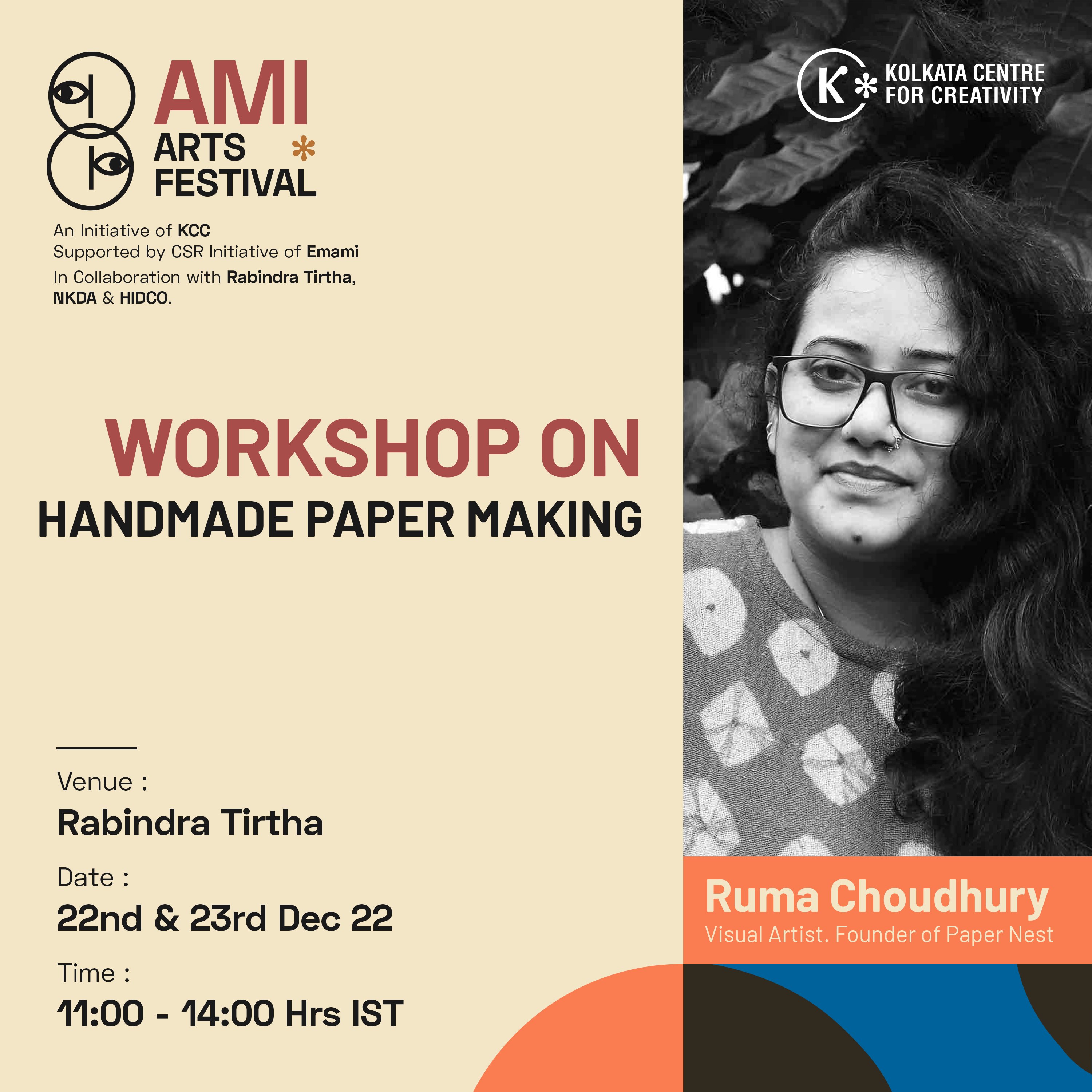 About the Facilitator
Ruma Choudhury is an artist, who completed her bachelor's and Master's degree in Fine Arts in Painting from Kala Bhavana, Visva Bharati, Santiniketan. She has participated in many exhibitions and received multiple prestigious awards and scholarships. Paper Nest is an initiative by Ruma Choudhury. The initiative came into being as a result of her quest to experiment with the existing paper-making techniques, to explore creatively — mainly through alternative practices — and nurture the local fibres of Birbhum. She often follows the masters of the Santiniketan School, and attempts to perfect materialistic perfection.
Pay here