Talk-Session with Prasanna, Ravindra Tripathi and Samik Bandhopadhyay
An Indian actor practising today will, in all probability, have heard of the conventions that emerged in Europe in the early twentieth century through the notes and work of Stanislavsky, who sought to discipline an actor's creativity, inspiration and talent through the introduction of fine-tuned exercises. He wrote these up after a process of self-reflection in order to formulate what he, as a practising actor, needed to do to sustain energy concentration and to transmit emotion, affect and theatrical meaning to an audience. What Stanislavsky formalized as a system or method might have existed in the toolkit of actors before him in a random or intuitive way. 
The annotated deconstruction of his working process positioned the discovery of sub-text and psychological realism as critically important; even today, in the imagination of actors working across the world, it might be the most dominant and popular way of producing and reading actorly work. Prasanna places this method and Indian performance protocols as contiguous - which of course they are, especially in our contexts.
The talk session celebrates the artistic journey of Prasanna and his book Indian Method in Acting. It will feature three eminent icons Prasanna a theatre director and playwright; Ravindra Tripathi a theatre critic; and Samik Bandyopadhyay a theatre scholar. Three different theatre personalities from three different corners. They will shed light upon topics such as director-actors conflict, a game of falsehood, the training system of an actor, a need for training, etc.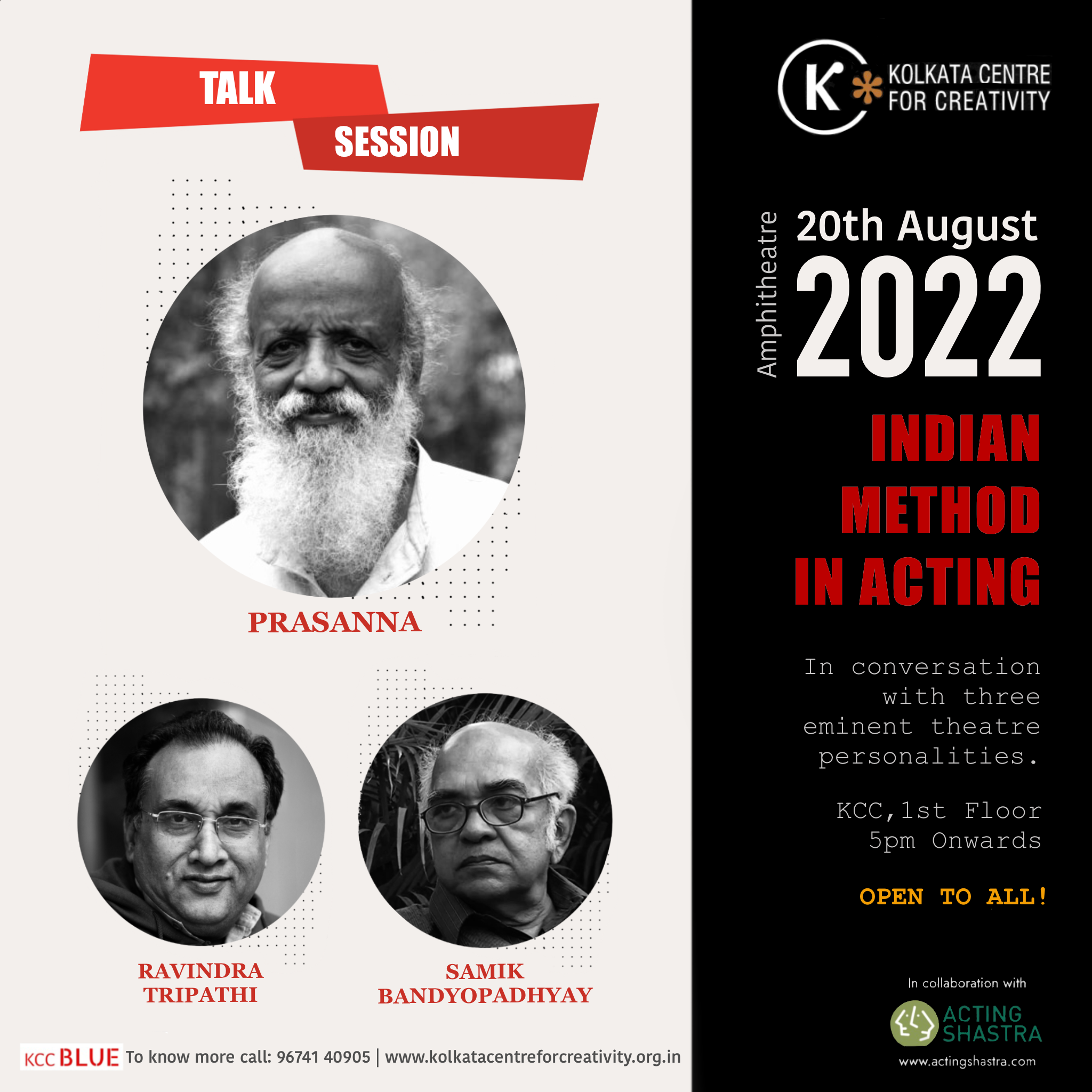 Date - 20th August,2022
Time - 5.00PM
Venue - KCC, 1st floor

About the Book 
Prasanna is the author of an efficacious book, 'Indian Method in Acting'. Although there are many academic books available on the classical Indian method of acting which draw from the Natyashastra, Abhinay Darpan and other ancient texts, but there is no text which addresses the concerns of the modern urban Indian actor or of the youth who wish to learn the basics of Acting. Not only has Prasanna filled the void by writing this great book on the subject, but he has also tried to address almost all the aspects of this art keeping in mind an Indian student of Acting. A distinguishing trait of the book is that along with the scholarly explanation of the various theatrical aspects of acting, many practical exercises and theatre games have been included to develop the skills thus enunciated.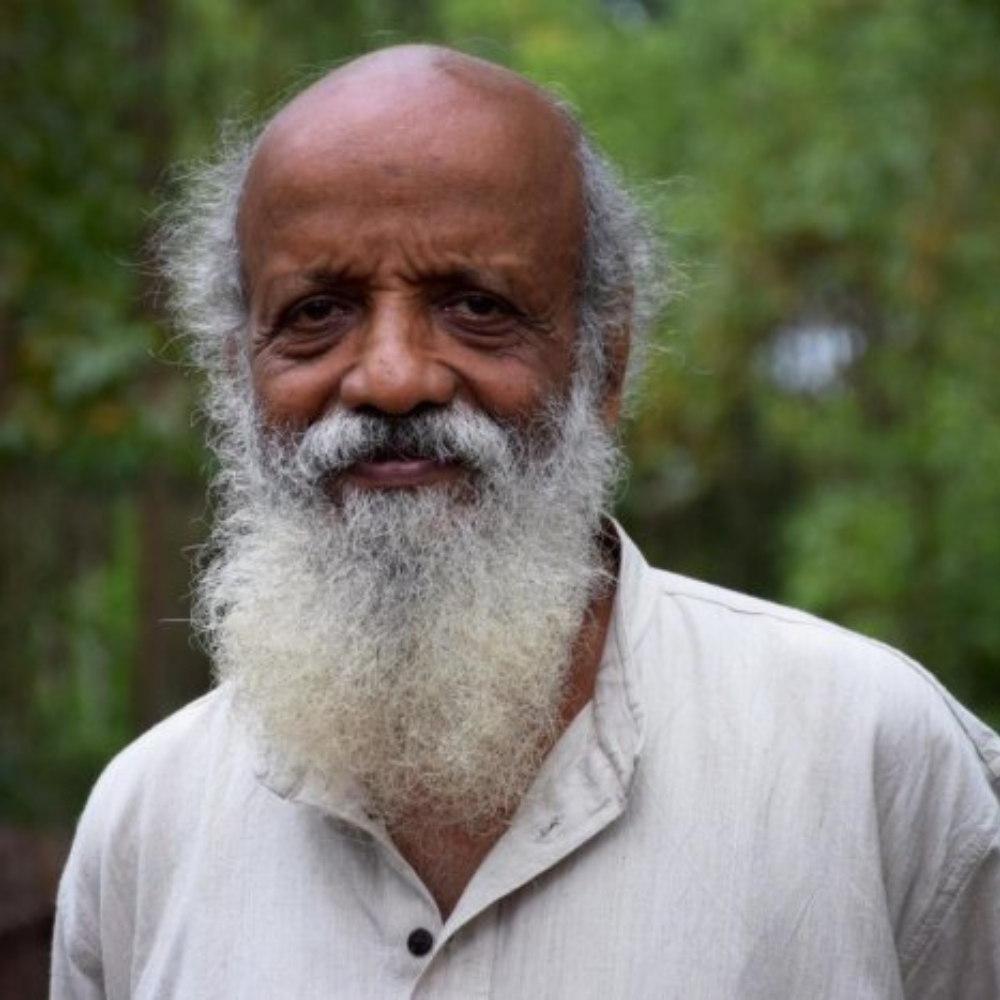 About Prasanna 

Prasanna (born 1951), a theatre director and playwright, is considered one of the progressive pioneers of modern Kannada theatre. An alumnus of the National School of Drama, he founded the theatre group Samudaya in the 1970s along with other activists. He is known for his organizational skills and new ideas and innovations in theatre. He is a Sangeet Natak Akademi awardee and is also a Tagore Fellow at the Indian Institute of Advanced Study, Shimla. 
He has directed plays for the National School of Drama (New Delhi), Neenasam (Heggodu, Karnataka) Rangmandal (Bhopal) and Rangayana (Mysore), among others. His noted stage productions include Tighlaq, Gandhi, Life of Galileo, Hamlet, Agui aur Barkha and Seema Paar, etc. He is also a Kannada playwright, Novelist, and poet. He founded Charaka, a women's co-operative society in Bhimanakone village in Sagar taluk of Shimoga district in Karnataka. It gives a self-employment path for women where women produce naturally dyed cotton handloom garments, which are sold under the 'Desi' brand name across the state.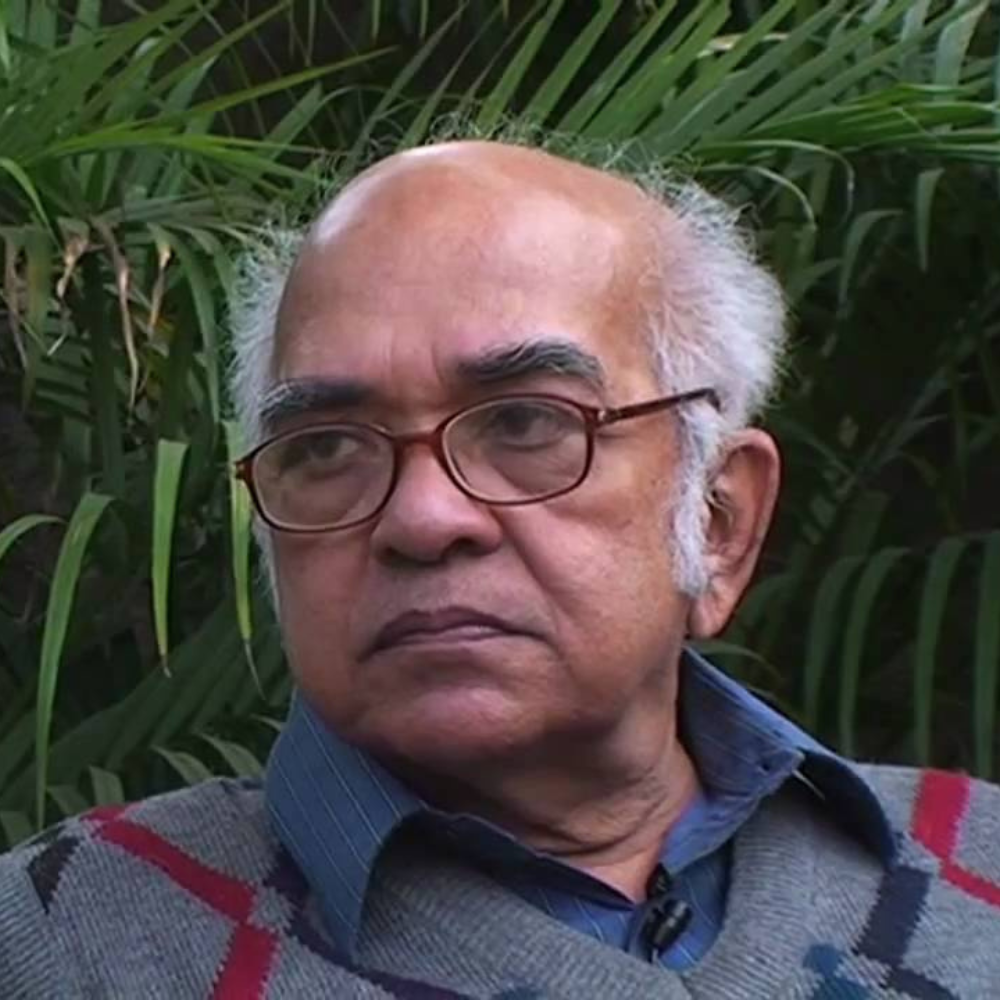 About Samik Bandyopadhyay 

A renowned critic and cultural commentator who has worked closely on film and theatre in several languages and forms, particularly Bengali and Hindi.
Samik Bandyopadhyay was the Rabindranath Tagore National Fellow at the School for Arts and Aesthetics, JNU, New Delhi, Member, Publication Committee, Sangeet Natak Akademi, New Delhi He was Visiting Professor, SAA, JNU, New Delhi; Visiting Professor: ICCR Chair at the Department of Theatre Studies; Freie Universität, Berlin; Vice-Chairman, National School of Drama; and Member National School of Drama Society.
His vast experience includes stints as Producer Emeritus, All India Radio and Doordarshan, 1989-92. Research Professor, Asiatic Society, Calcutta; Member, General Council, Sangeet Natak Akademi (2 consecutive terms) and Central Board of Film Certification; Member, 14-Member Indian Delegation to the East-West Theatre Seminar organized by the International Theatre Institute, New Delhi; Panelist at seminars on Indian Theatre as part of Festivals of India in USSR and Germany.
He has translated plays and fiction and has also contributed several essays in numerous film and theatre periodicals in English and Bengali. Alongside has interviewed many eminent icons such as Satyajit Ray, Mrinal Sen, Mahasweta Devi, Richard Attenborough, Natalie Sarraute, Salman Rushdie, Derek Malcolm, Reinhard Hauff, etc. for Film Society periodicals and All India Radio and Doordarshan.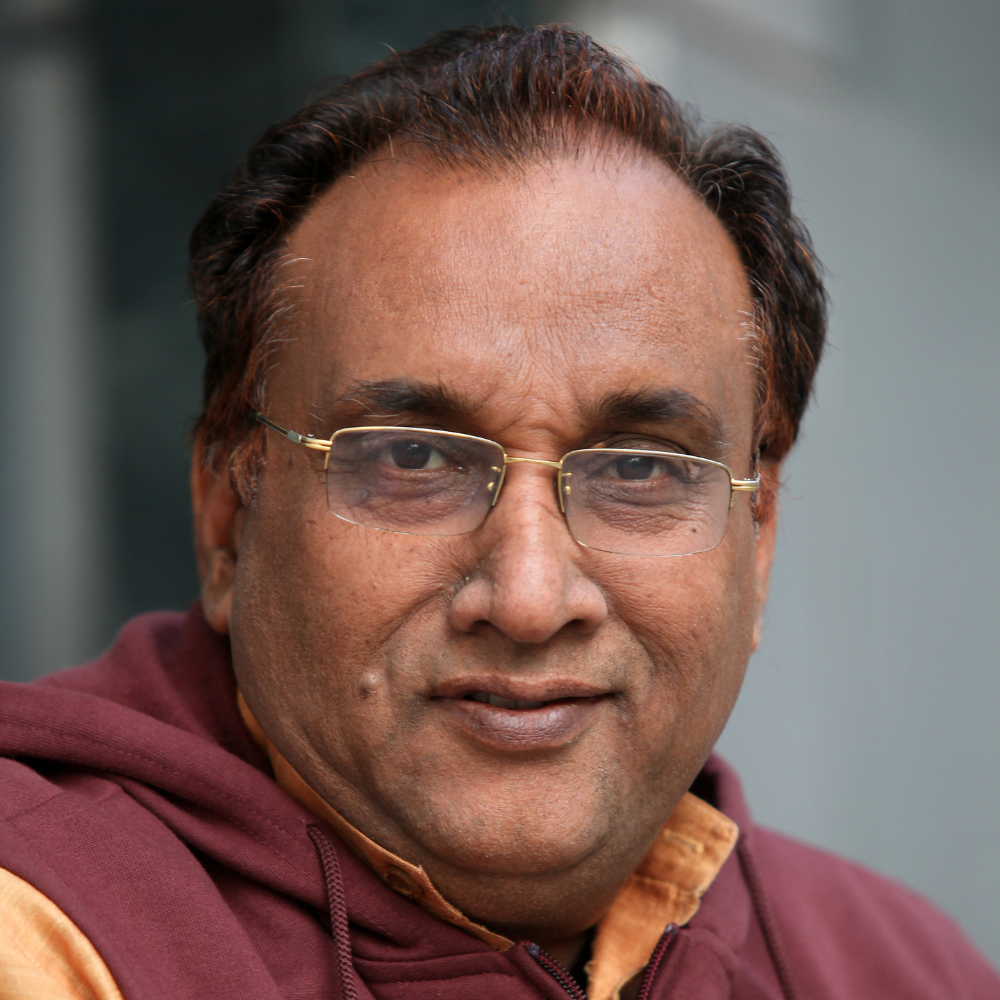 About Ravindra Tripathi 
A renowned film and theatre critic, senior print and TV journalist, cultural critic, playwright, satirist, documentary film-maker, columnist and editor who writes in Hindi. He has directed two documentary films and scripted a popular news-satire show for Star News and ABP News. He was also been awarded Sahityakar Samman by Hindi Akademi.