Swimming Through The Darkness
Join us for a captivating film screening as we present "Swimming Through the Darkness," a remarkable documentary that delves into the extraordinary life of Kanai Chakraborty.
Date: 6th October 2023
Time: 4:00 PM
Open to all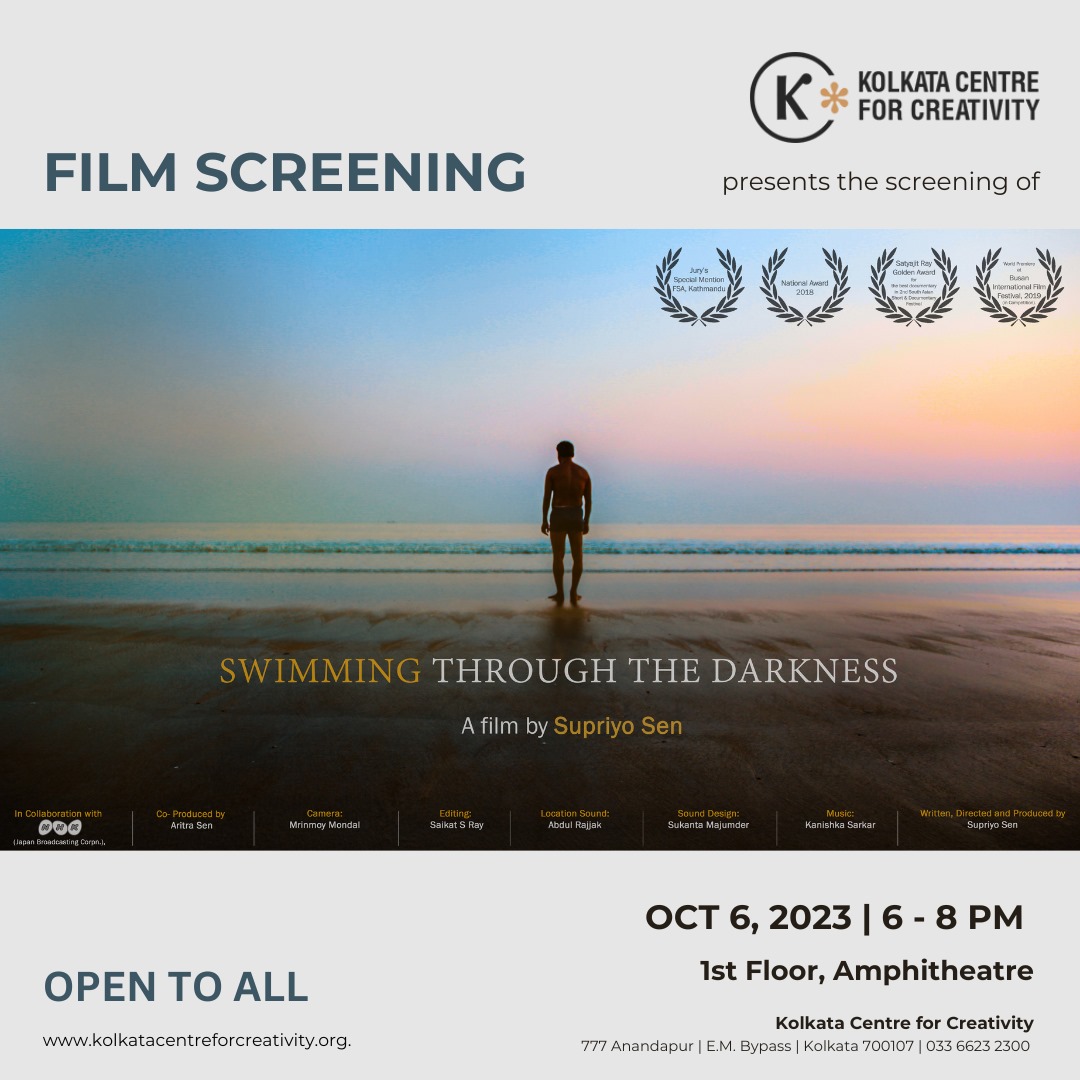 About the Film: 
Hailing from a humble background, Kanai Chakraborty, a blind boy, makes a daring choice to become a swimmer instead of opting for a life of begging or pursuing a career in singing. Despite his remarkable success in the world of swimming, Kanai finds himself without a job. Even at the age of 40, he continues to swim to maintain his respectable identity. His most incredible feat is conquering the Ganges, covering a staggering distance of 81 km in one of the world's longest swimming competitions.
Kanai's triumphs, but his life remains turbulent. He constantly navigates the waters of uncertainty, desire, and destiny, even falling in love with a married woman. With his family already considering him a 'burden', Kanai risks becoming a fallen hero in his community. This film chronicles Kanai's roller-coaster journey as he relentlessly chases his dreams while negotiating with destitution and desire.
Written, Directed, and Produced by Supriyo Sen
Co-produced by: NHK (Japan Broadcasting Corporation)

Festivals & Awards:
Rajat Kamal (National Award) for Best Documentary on Sports.
Satyajit Ray Golden Award for the best documentary in 2nd South Asian Short and Documentary Festival.
Jury's Special Mention, Film South Asia, 2019.
World Premiere at Busan International Film Festival, 2019 (in Competition).
Featured in the list of 50 unmissable films of the year by asianfilmfestivals.com