Online Visual Arts Courses In KCC
Kolkata Centre for Creativity is coming up with 3 months long courses in both Visual Arts and Performing Arts for different age groups. These courses are specially curated to make an interdisciplinary understanding of art forms. Apart from learning about the topics through information and techniques, these courses are catering to work on creativity and imagination power. 
All the courses will be taught by expertise from art disciplines and during courses period some national performers and artists will come as facilitator. After 3 months, certification will be provided upon completion. 
Starting from April
Three months long courses (April – May - June)
New admission after first two classes won't be allowed 
Certification upon completing the whole course 
70% attendance must for receiving certificates


Visual Art
Course Name - Create your Drawing       
Medium - Online & Offline 
Age - 12-16 
Date - April-May-June   
Time - Saturday,5pm – 6.00pm
Fees - INR 1200 for 3 months 
Course Name - Cartoon & Caricature
Medium - Online & Offline 
Age - 6-11
Date - April-May-June
Time - Thursday, 5.30pm – 6.30pm 
Fees - INR 1200 for 3 Months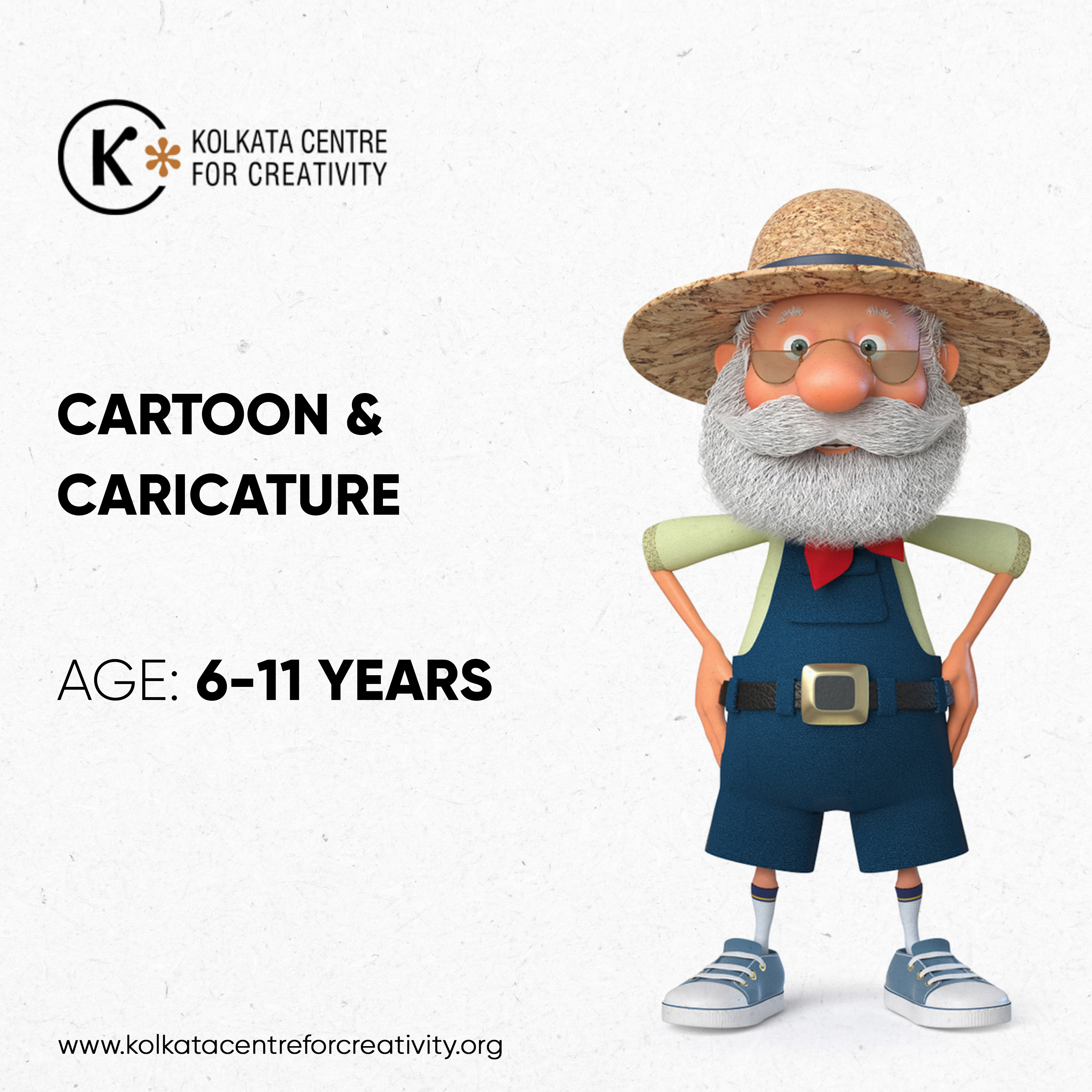 Category 1 - Age 6 – 11 years
Cartoon & Caricature 
Learn art of illustration to make your favourite cartoon character
This course is intended to make children learn the anatomy of cartoon characters including their body expressions, facial expressions and styles. This course aims to encourage a participant in making the illustration, be imaginative and thoughtful, express the emotions and scenes in a piece of literature with illustration.
This course will provide hands on experience of cartoon drawing, immerses them in the joy of learning art, and will inspire them to explore their imagination on a whole new level. They will be encouraged to create narratives with other participants on their art works.
Time - Thursday, 5.30pm – 6.30pm
Fees - INR 1200 for 3 Months
Enroll Now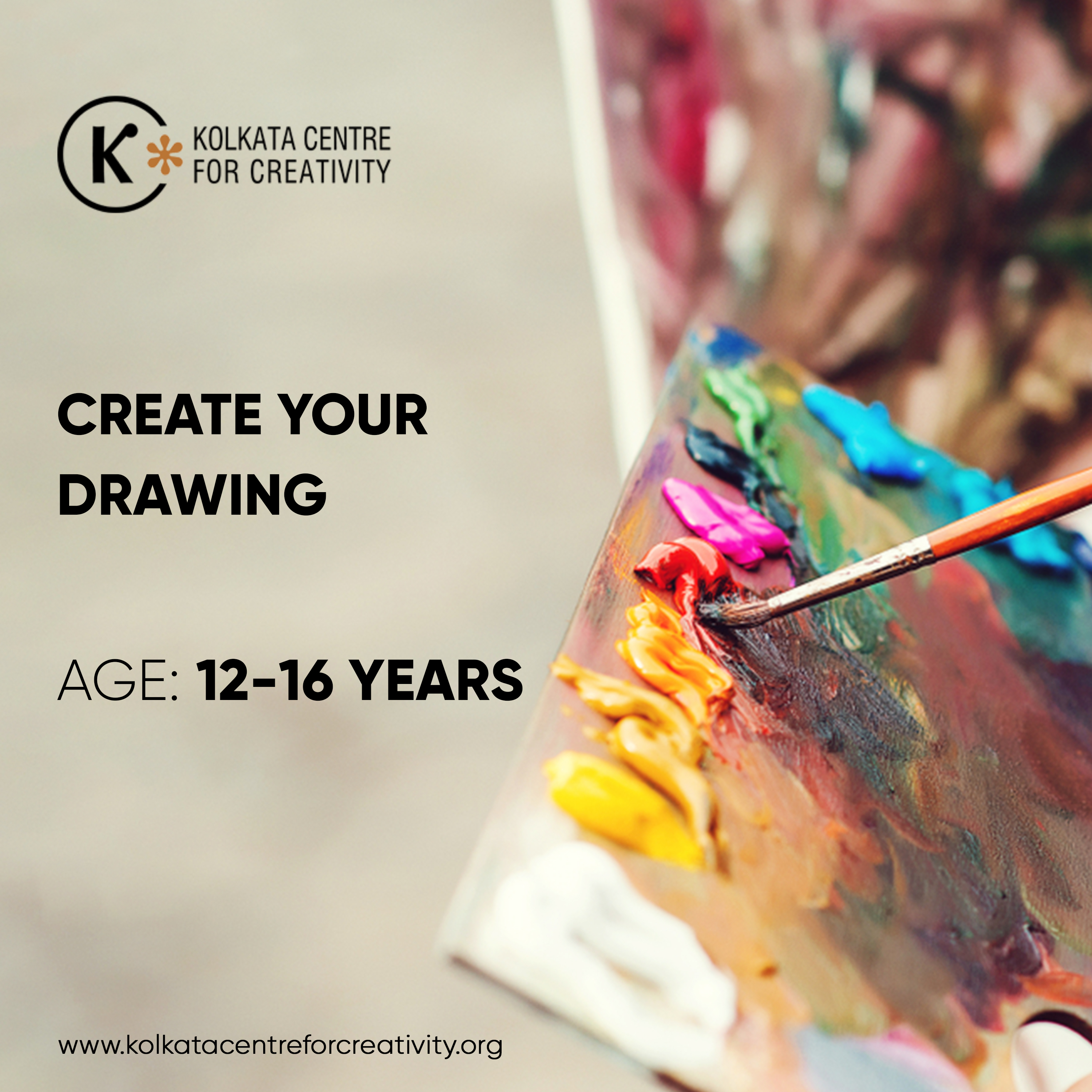 Category 2 - Age 12 – 16
Create your drawing 
Learn different techniques of drawing
This course is designed to introduce to the Masters of Art through the curriculum from masterpieces of Paul Cezanne, Van Gogh and Henri Matisse at the same time engaging in feeling their art while creating them. Along with teaching knowledge of the fundamental drawing and colouring technique, the students will get technical knowledge of executing the drawings of different Planar Geometric Shapes, Solid (3 dimensional) Geometrical Objects and generation of different point(s)- linear Perspective based drawings and shading/ rendering the same in Pencil and Pen. 
This course will provide knowledge on both technical skill and aesthetic understanding related to this contemporary medium of Visual Arts.
Time -  Saturday, 5pm – 6.00pm
Fees - INR 1200 for 3 months
Enroll Now