Kolkata Centre for Creativity presents 6 days' children's workshop, conducted by Madhurima Goswami and Suroj Biswas, starting from 10th September, 2022 on every Saturday and Sunday exploring the technique of action, character, emotion, interesting theatre games, mime techniques, imagination and improvisation.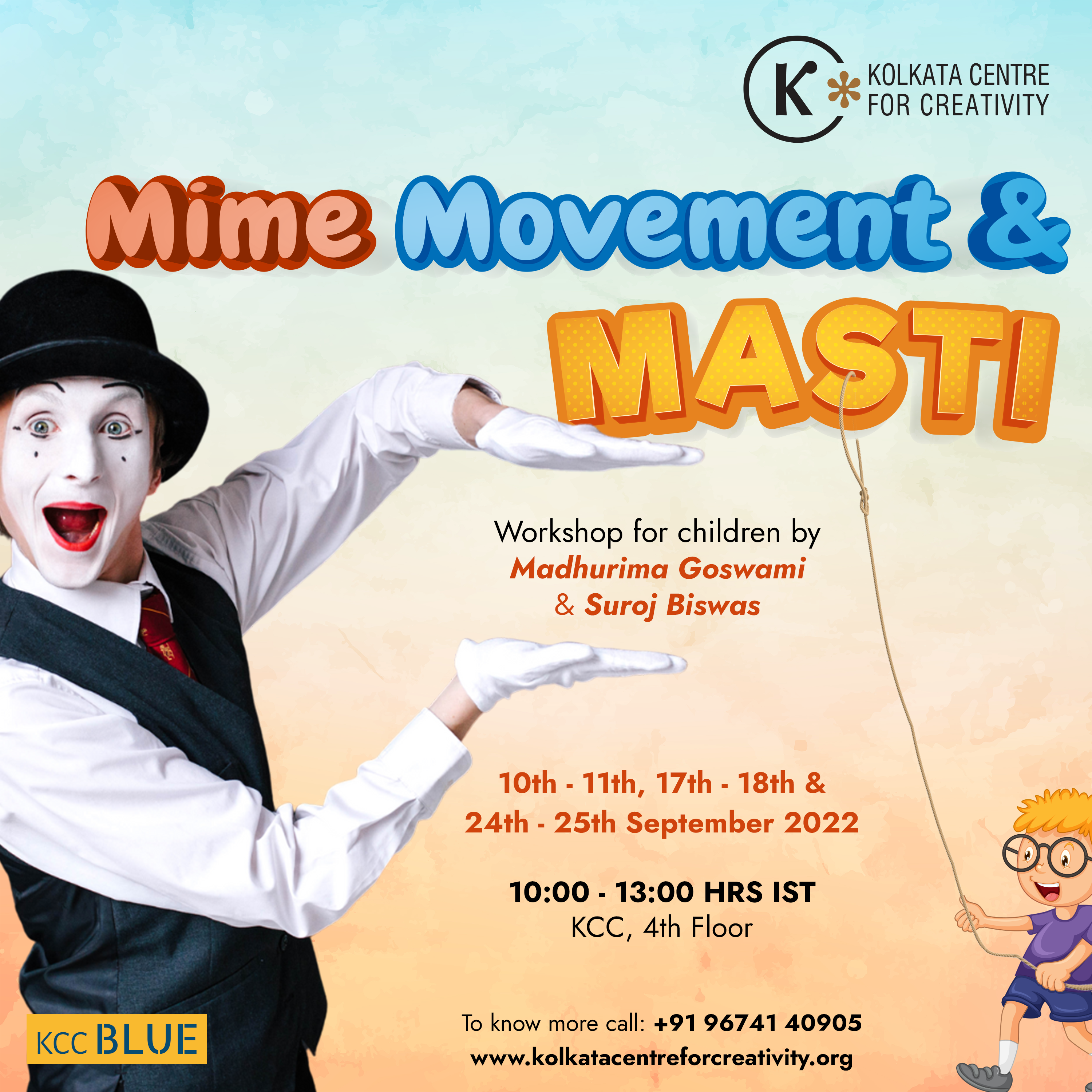 Please Note: 
•Participants' Age: 5 - 12 years
•Venue: KCC, 4th floor (Dance Room)
•Workshop Dates: 10th - 11th, 17th - 18th, 24th - 25th September 2022
•Time: 10:00 HRS IST – 13:00 HRS IST
Pay and Register here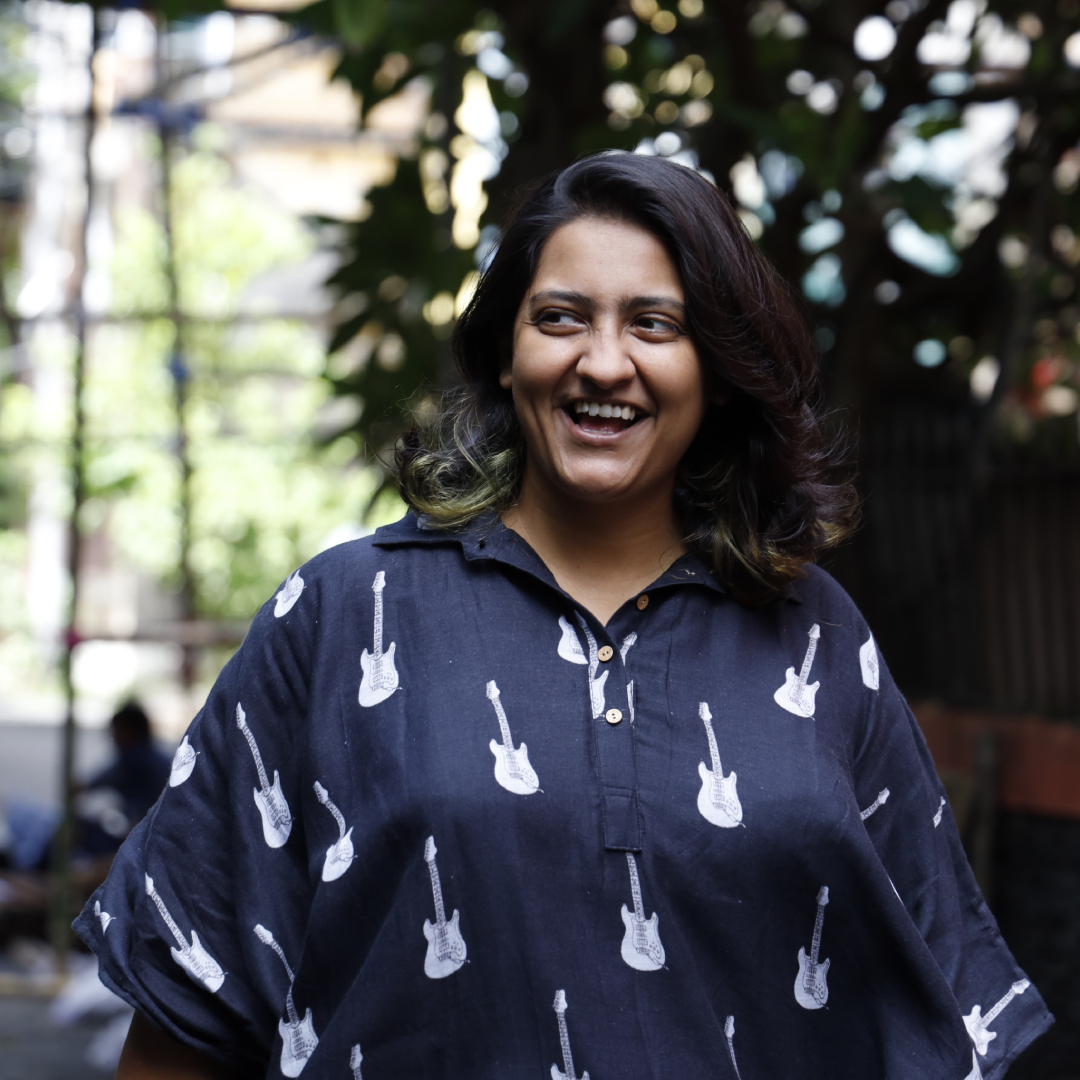 Madhurima Goswami
Smt. Madhurima Goswami got exposure to theatre as early as she was 5years old. She was born in 1989 in a family where both of her parents were involved in theatre. It was natural and only a matter of time that she took admission in Rabindra Bharati University to B.A. in the field of theatre. After B.A., she completed her masters in Drama with specialisation in Direction. She joined a theatre group called Uhinee Kolkata right after joining her B.A. course and continued this journey throughout her bachelor course along with another theatre group called Nandipat. Meanwhile, she kept on upgrading herself with different other aspects of theatre as well as Mime by participating in various workshops organised by Rabindra Bharati University, National School of Drama, Indian Mime Theatre and many more. She was awarded National Scholarship in Children Theatre Direction in 2008 and Junior Fellowship on MIME in 2022 from the Ministry of Culture, Govt. of India. She has acted in a number of plays and directed quite a few so far for different institutions, organisations and theatre & Mime groups. She is now actively working as an actor and director in Hatibagan Sangharam Theatre Group and Indian Mime Theatre. She was invited by different organisations as speakers in Seminars as well as Webinar. She also took part in a number of workshops as resource persons with children and adolescent boys & girls. She worked with SWAR SANGAM for students at schools in different states run by Birlas. She can sing, dance and also plays a few instruments.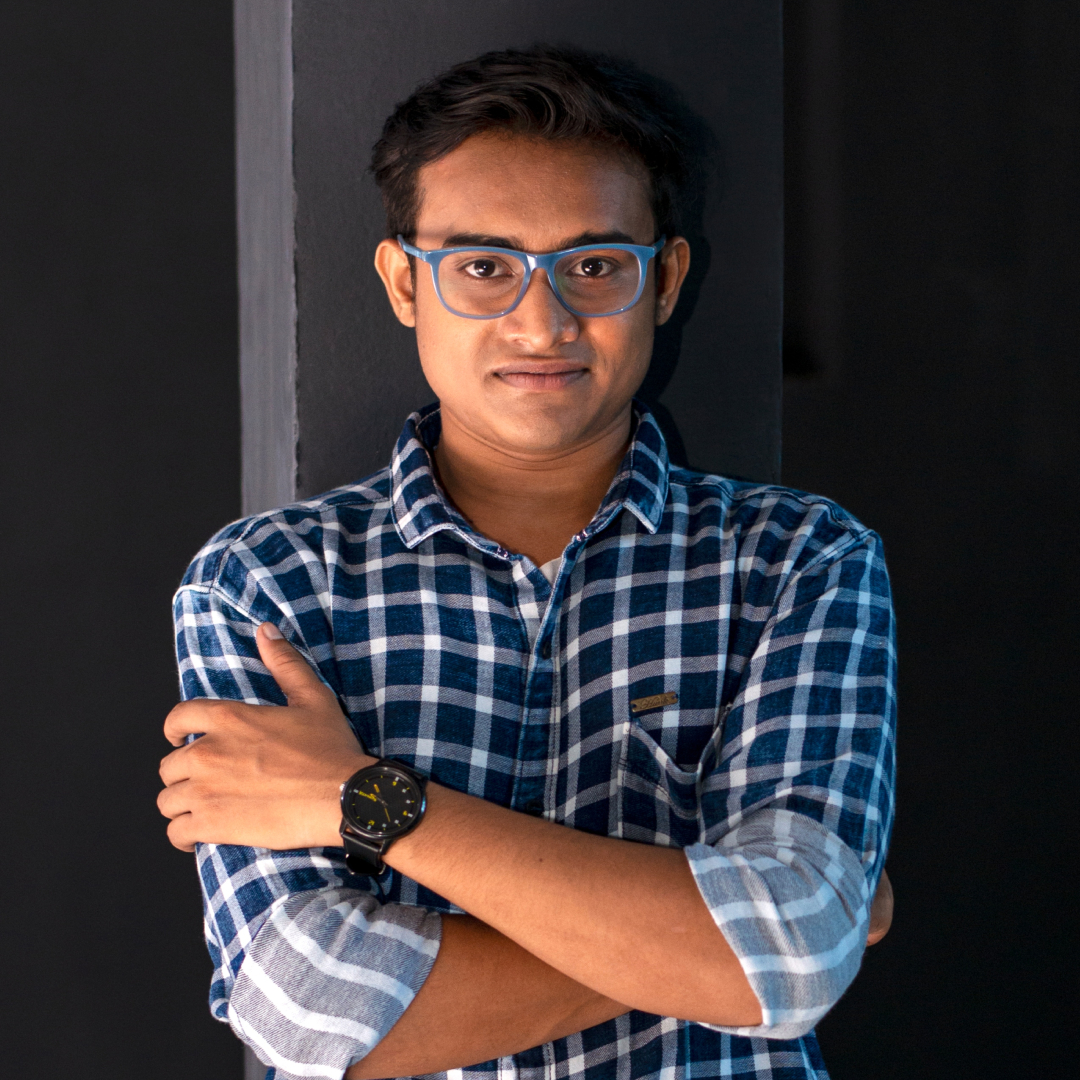 Sri Suroj Biswas
Sri. Suroj Biswas was born in the year 1997. He completed his graduation in DRAMA (Applied Theatre) in 2017 and is currently pursuing his masters in the same field from Rabindra Bharati University, Kolkata. Mr. Suroj has been involved in theatre for the last 18 years. He was a member of Shishu Kishore Academy Repertoire from his early childhood. He has been associated with reputed theatre organisations like Nandikar, Sangharam, Indian Mime Theatre and few more as an actor and in other disciplines as well. He has learnt set design, light design, puppetry, make-up and has actively worked in these disciplines in various productions and as resource persons in different workshops. He has been a part of theatre workshops run by different NGOs for children belonging to underprivileged communities. He has received training and practiced Clowning for the last 4 years now. He was awarded a scholarship for Young Artist by the Ministry of Cultural, Govt. of India in the field of MIME in 2019. Along with acting, he directed a number of mime skits. He has also acted in few web series.