Join us for an inspiring event with award-winning Australian artist Kaz Therese and their Radical Kindness theatre-making practice. In this engaging workshop and artist talk, we'll delve into innovative devising techniques that encompass movement, ritual, text, and sound, fostering the birth of fresh ideas and performance works.
Kaz Therese, who prefers they/them pronouns, will be visiting Kolkata with a focus on exploring how matriarchal leadership can transform institutional structures in the realm of arts and culture. Their mission involves connecting with outstanding female and LGBTQI+ leaders from around the world, particularly those who exhibit resilience and leadership in diverse contexts. Their research endeavours to create a new arts company model that offers genuine and radically transformative practice.
Dreaming Future Workshop and Artist Talk: 
A collaborative workshop with members of the queer community, in association with the Kolkata Pride Month collective
•Venue: The Creative Arts Academy
•Date: 5th October
•Time: 6pm – 8pm
Registration for this event is by invitation only.
Hot Desk: Talk on Matriarchal Leadership
Kaz Therese in conversation with Ramanjit Kaur and Anindya Hajra, moderated by Navonil Das. This conversation revolves around Kaz's extensive research in the realm of queer theatre performances and matriarchal leadership.
•Venue: KCC, 4th Floor
•Date: 7th October
•Time: 5pm – 7pm
Participation in Hot Desk is free, but prior registration is mandatory. 
To register:
CLICK HERE!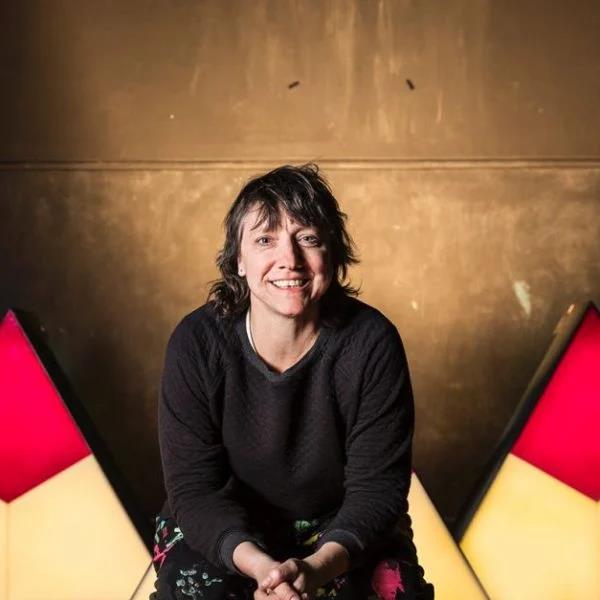 Artist Kaz Therese: 
Kaz is a distinguished Australian theatre maker and interdisciplinary artist, celebrated for their practice grounded in performance, activism, and community building. Their recent achievements include the world premiere of their solo work SLEEPLESSNESS commissioned by Carriageworks. Prior to this, Kaz served as an artist in residence at the Museum of Contemporary Art Australia (MCA) researching their theatre-devising practice of Radical Kindness. 
Kaz has also recently directed and co-wrote Action Star, a production that premiered at the Ozasia Festival. From 2013-2020, they held the position of Artistic Director of PYT Fairfield, where they established a dynamic art program and practice for Western Sydney. 
Their impressive repertoire includes directing 'Playlist', which earned a Helpmann nomination and was presented at the Sydney Opera House in 2019, as well as 'Jump First Ask Later' (Sydney Opera House, National Tour, Helpmann, and Australian Dance Award). Their work has graced renowned venues such as the Griffin Theatre, Museum of Contemporary Art, ArtsHouse Melbourne, Sydney Opera House and CarriageWorks with standout productions like 'Tribunal' during the 2018 Sydney Festival
Moreover, Kaz's collaboration with the Museum of Contemporary Art's C2West program led to the creation of 'Women of Fairfield' which received the Sydney Myer Arts & Cultural Award (FBiSMAC) for Best Arts Program in 2016. Their portfolio also includes 'Funpark' (Sydney Festival 2014) and Women of Parramatta, featured in Sydney Biennale, NIRIN. Notably, Kaz is a fellow of the 2019 Australia Council Cultural Leadership program.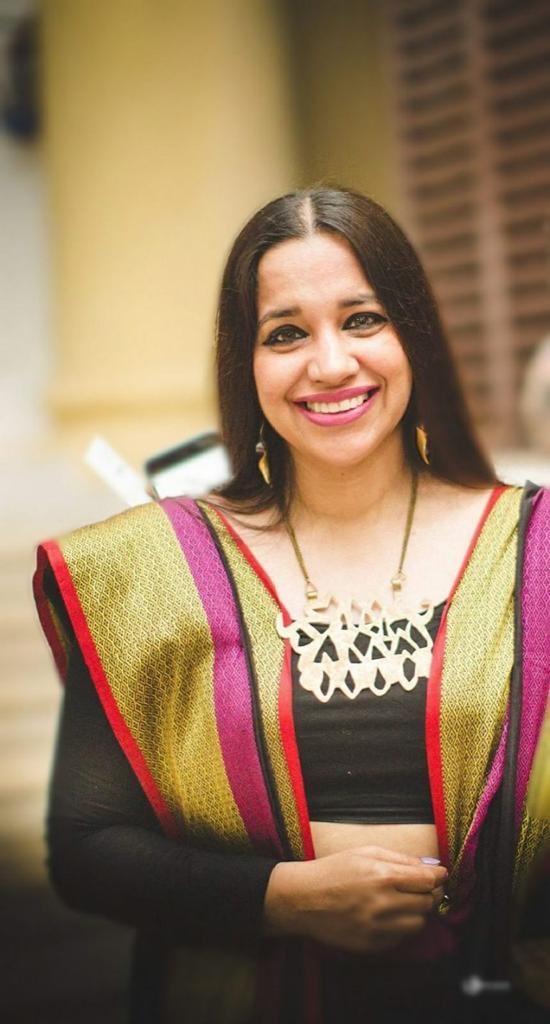 Ramanjit Kaur
Pronouns: She/Her
Ramanjit Kaur is an International award-winning Theatre and Film Actor /Director, National Vice President of the Arts Leadership Council, Women Indian Chamber of Commerce and Industry (WICCI), and founder of The Creative Arts Academy, India.
She is a music, dance, fine arts, and English literature graduate and a gold medallist in Master in Music (Inst.). She started training in Theatre under guru Padmashree Neelam Mansingh Chowdhry at the age of 15 and has played the lead for most of her productions. She has also trained in the UK at the Central School of Speech and Drama, the London Academy of Music and Dramatic Arts, and the Birmingham School of Speech and Drama. In France, she worked with Ariane Mnouchkine at Theatre du Soleil, and in Italy, with Firenza Guidi. She has performed at Festivals in India and worldwide, including the UK, France, Germany, Italy, Japan, Singapore, Dubai, Pakistan, Australia, Uzbekistan, and Sri Lanka.   
She founded The Creative Arts Academy in Kolkata, India in 2002. In 2011, she created an All-Women Theatre troupe which has received National Awards. Her productions like Dice of Desire (2019), Beyond Borders (2017), Baawre Mann Ke Sapne (2012) and others deal with community and gender-sensitive issues which won several awards and toured globally.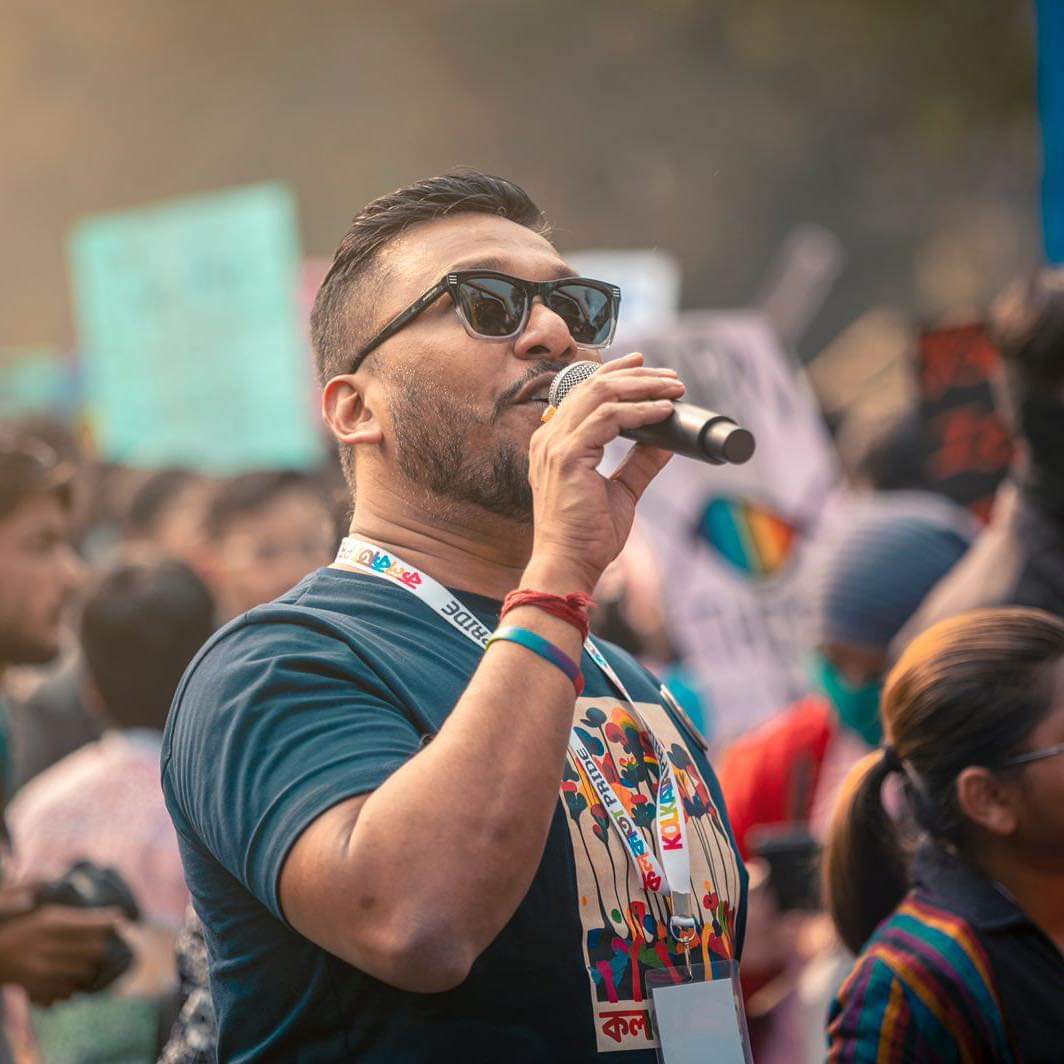 Navonil Das
Pronouns: He/Him
Navonil Das studied Fashion Studies at Canberra Institute of Technology, Australia, where he was awarded the National Tertiary Art Prize of Australia in 2004 for his artwork. He came back to India the same year and set up the brand 'dev r nil' which since its inception has been in the business of fashioning clothes. Besides, Nil has been long involved within the LGBT community and queer rights movement in Eastern India, through his association with the Kolkata Pride Walk, Pink Parties Kolkata, and Dialogues LGBT Film and Video Festival. 
In recent years, Nil has also ventured into a variety of ancillary verticals of design. He has been a designer of spaces and curator of events, including two seasons of The India Story of which he was a founding member. He has also dabbled in costume designing for cinema along with Dev, having designed for films like Kaushik Ganguly's 'Arekti Premer Golpo' starring the late Rituparno Ghosh, Onir's National Award-winning anthological drama 'I Am' and Suman Mukhopadhyay's Tagore adaptation 'Shesher Kobita'.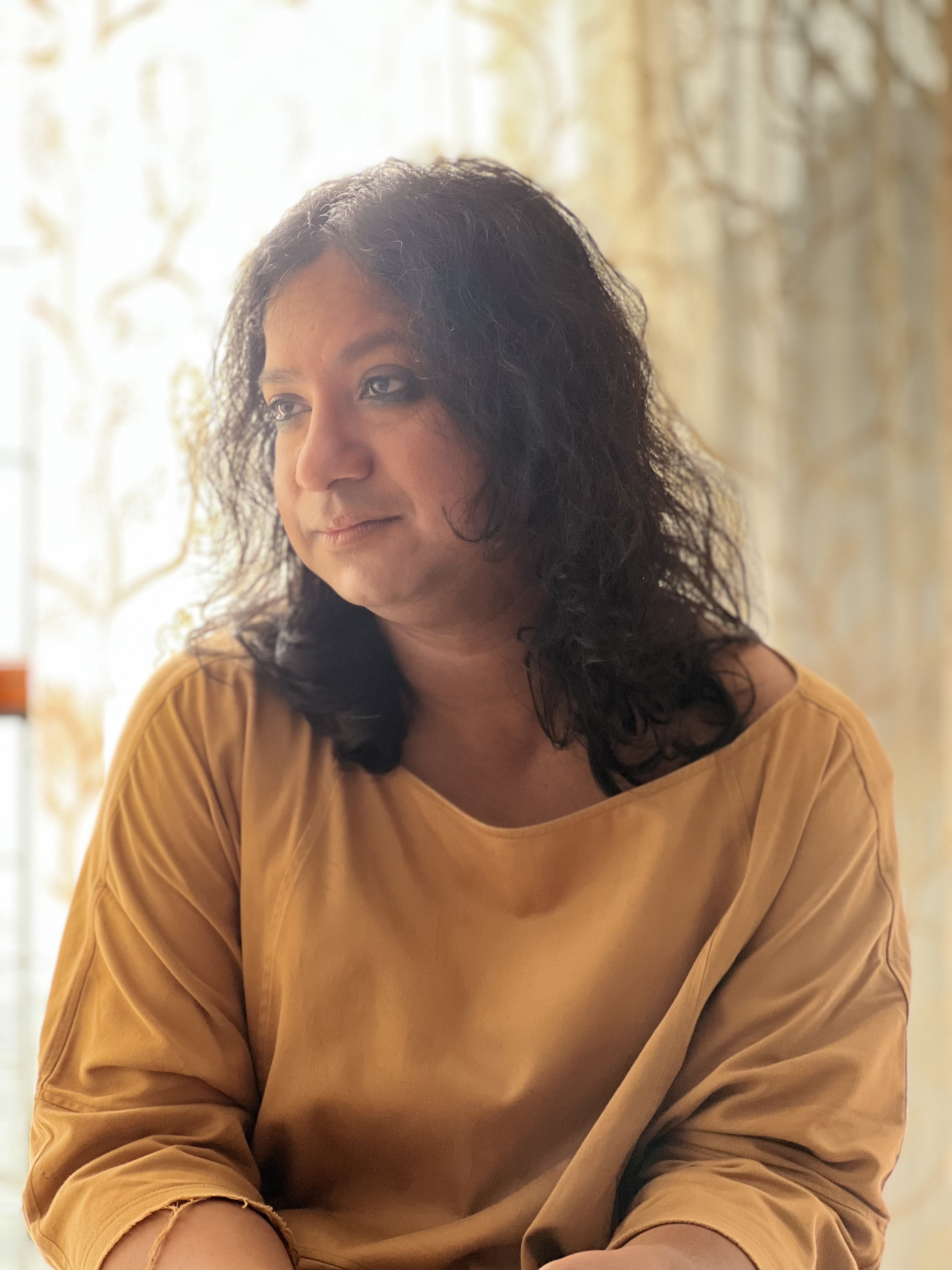 Anindya Hajra
Pronouns: She/ Her 
Anindya Hajra is a transgender rights and social justice activist based in Calcutta, whose work has spanned over two decades at the intersection of caste, gender and labour. She co-founded Pratyay Gender Trust, one of the earliest transfeminine collectives in India that became a support space for kothi identified and other gender non-conforming/ trans-fem youth facing harassment, stigma and violence for their gender identity/ expression. Her focus is on issues surrounding systemic discrimination surrounding Transgender persons' Right to Work, economic justice and Inclusion. Anindya has been exploring alternate pedagogy and knowledge building of transgender lived realities, advocating with policy makers and building synergies across other human rights movements.