Indigenous Toy With Palm Leaves
KCC, in collaboration with Artroom, presents a workshop on the making of palm leaf puppets on 6 December, from 1 pm to 3 pm by Madan Mohan Dutta. 'Tal Patar Sepai' or Palm Leaf Sepoy is one of the oldest forms of Indian puppetry. These puppets are made of dried palm leaves.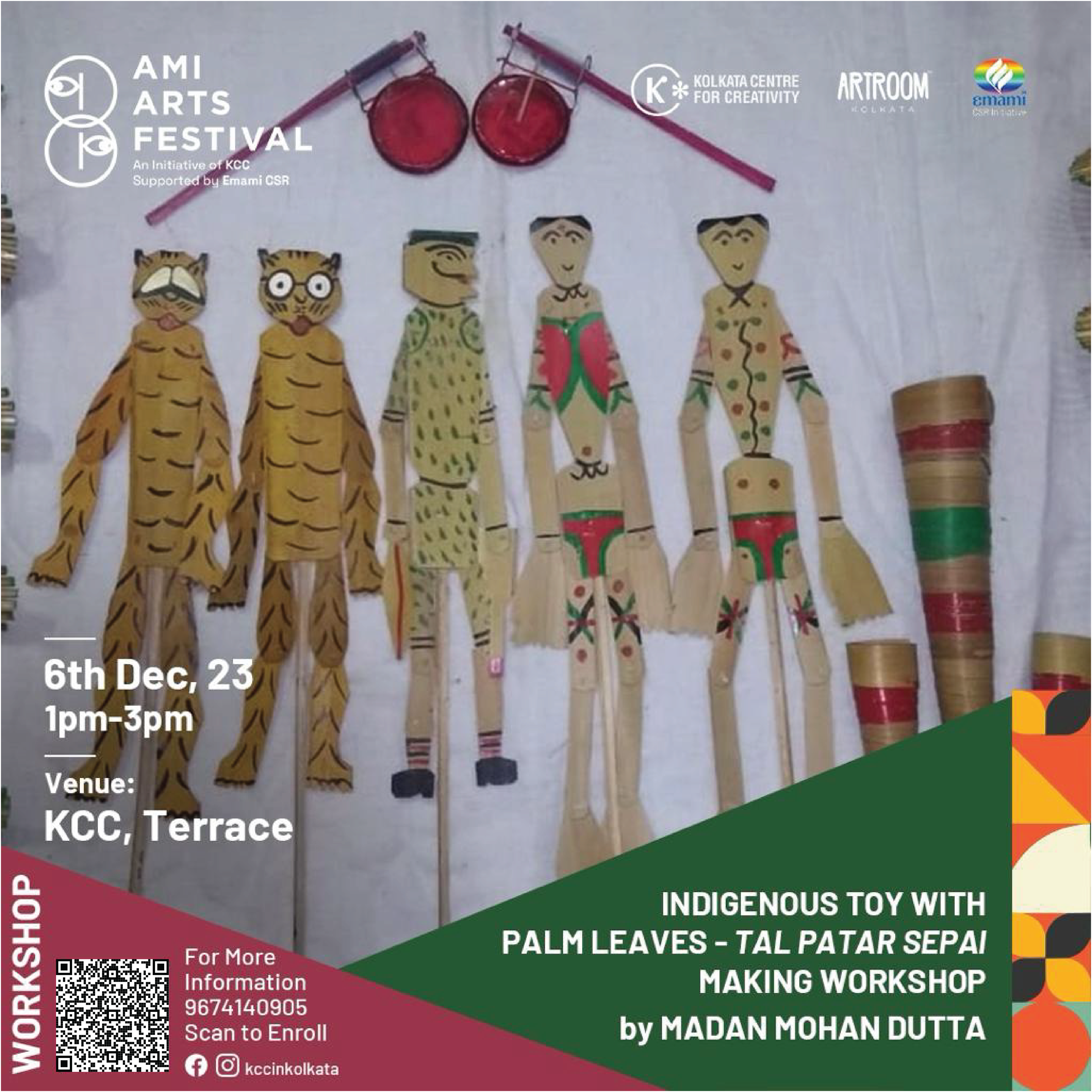 By the end of the workshop, you can expect to have learned the following:  
Understanding the history of making puppets. 
The steps and process of making puppets out of dried palm leaves.  
All materials will be provided and participants can collect their work after the completion of the workshop. Participants can collect their work after the completion of the workshop.  
To enroll for the workshop
Click Here!
Special Offer 
Avail a special early bird offer of INR 300 valid till 25 November. Regular fee is INR 500. 

Trainer profile 
Modan Mohan Dutta has been working for almost 15 years. He has facilitated many Taal-Patar Sepai workshops at many places in India. He was awarded AMI Arts Award 2022, Rajya Hosto Shilpo Award 2012-2013. He also exhibited his works at many respected platforms such as India Art Fair 2021 (as a represented artisan of KCC). 
Recommended for  
10 years and above are eligible for the workshop.
To know more about other workshops at AMI Arts Festival,

Click Here!