Indian Method in Acting Workshop
This Workshop is for the actors who are interested and are active in Theatre, Television, Cinema or other fields of acting. This workshop will help refine skills as well as understand individual strengths and enhance the same.

Deadline for Submissions : 20th July, 2022
Event Date : 17th to 22nd August, 2022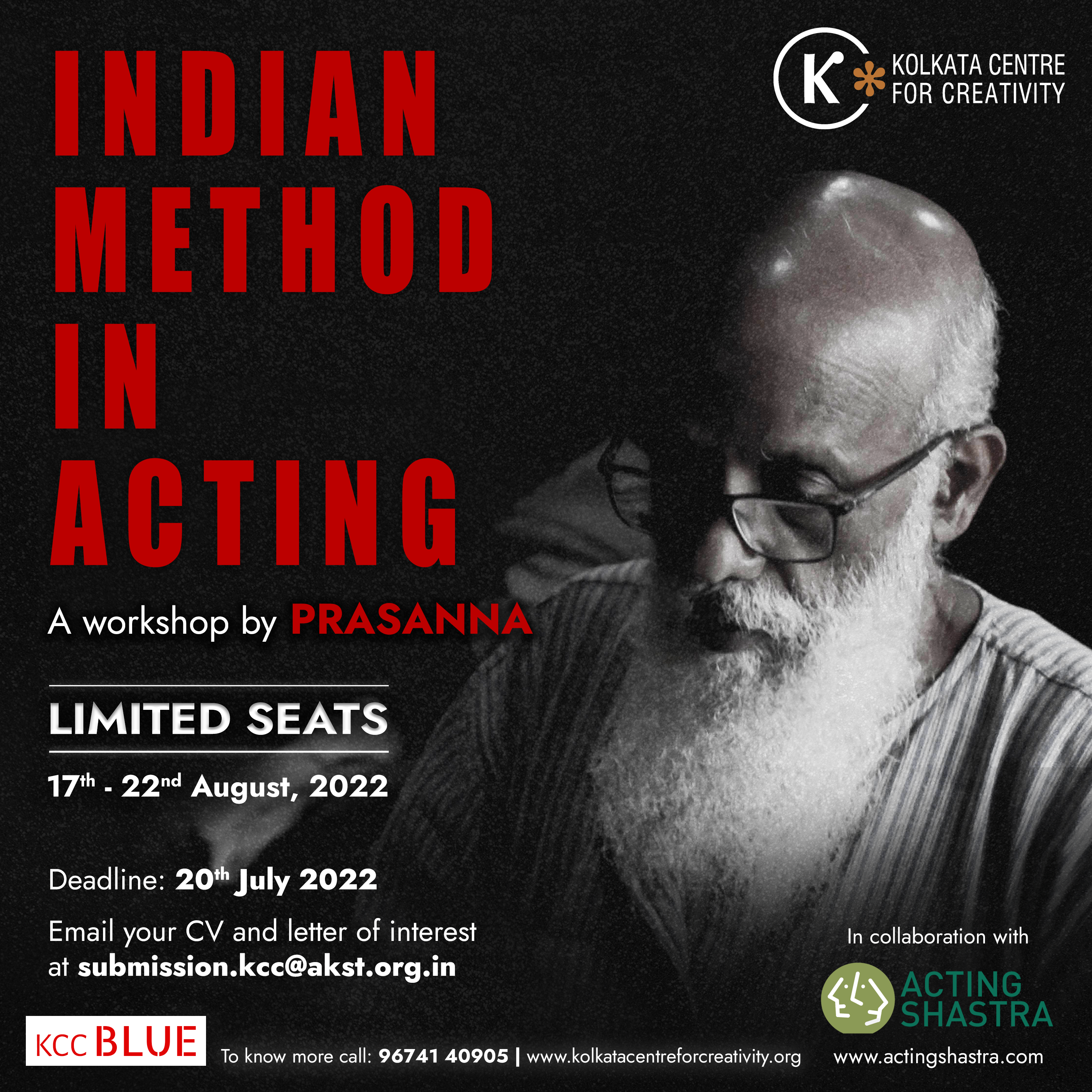 Name of the Participating Artists : Prasanna
Prasanna (born 1951), a theatre director and playwright, is considered one of the progressive pioneers of modern Kannada theatre. An alumnus of the National School of Drama, he founded the theatre group Samudaya in the 1970s along with other activists. He is known for his organizational skills and new ideas and innovations in theatre. He is a Sangeet Natak Akademi awardee and is also a Tagore Fellow at the Indian Institute of Advanced Study, Shimla. Some iconic figures whom he has trained are Irfan Khan, Sutapa Sikdar, Adil Hussain, Vijay Raj, Surekha Sikri, Raghubir Yadav, Anup Soni, Debasish Mondal, and Zakir Hussain.