Earthy Creations: Terracotta Workshop
KCC's workshop on Terracotta sculpture making will introduce participants to the process of using terracotta clay and the basics of making 3D hollow forms. The workshop will be held on 9-10 December, 11 am to 4 pm.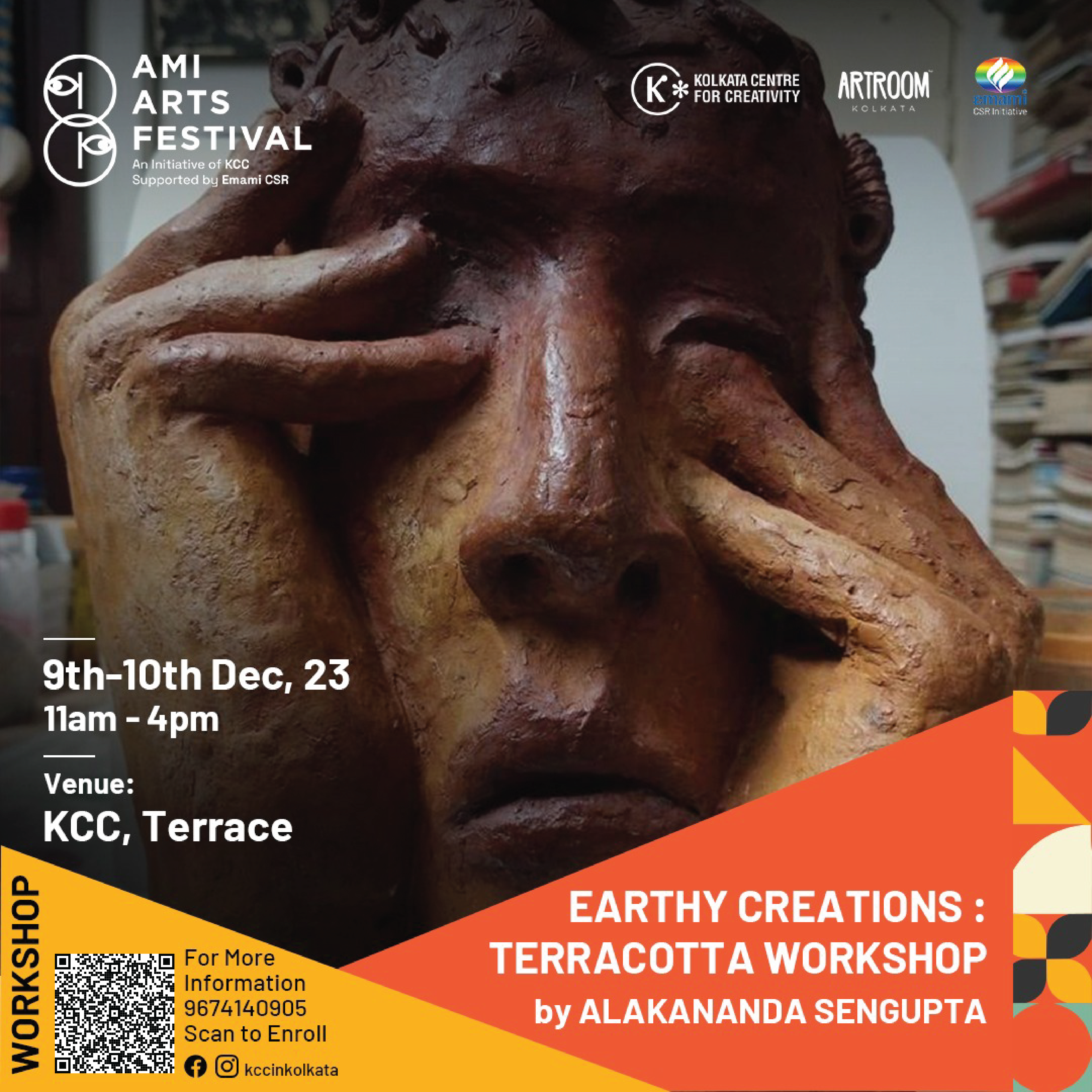 The class will begin with an introduction to the medium and basic techniques. Participants will learn how to create any objects of their choice using clay, along with the aid of modeling tools.

Book Your Seats Here!
By the end of the two-day workshop, you can expect to have learned the following:  
Presentation on terracotta sculpture - Knowledge sharing and understanding the history of terracotta sculptures.  
Hands-on learning on the process of creating hollow forms using terracotta clay.  
Using hand-building techniques like slab, pinch, coil, and more.
Tools will be provided for the workshop on a returnable basis.

The cost of tools, clay, and firing is included in the workshop fee. 
Special Offer 
Avail a special early bird offer of INR 1,000 valid till 30th November. The regular fee is INR 1,500. 

Trainer Profile  
Alakananda Sengupta completed her MVA from Rabindra Bharati University in sculpture. She has received many prestigious scholarships such as the one from Calcutta Chamber of Commerce, and NIRMAN. She has also exhibited her works in many solo and group exhibitions.   
Recommended for 
15 years or above peoples are eligible for the workshops 
To learn more about other workshops at the AMI Arts Festival,

Click Here!