Ceramics Plate Painting Workshop
In this workshop, from 3rd to 6th December 2023, we offer you the opportunity to dive into the world of ceramic plate painting in 3 batches, where you'll not only create beautiful decorative pieces but also explore the therapeutic and enjoyable process of transforming a simple ceramic plate into a work of art.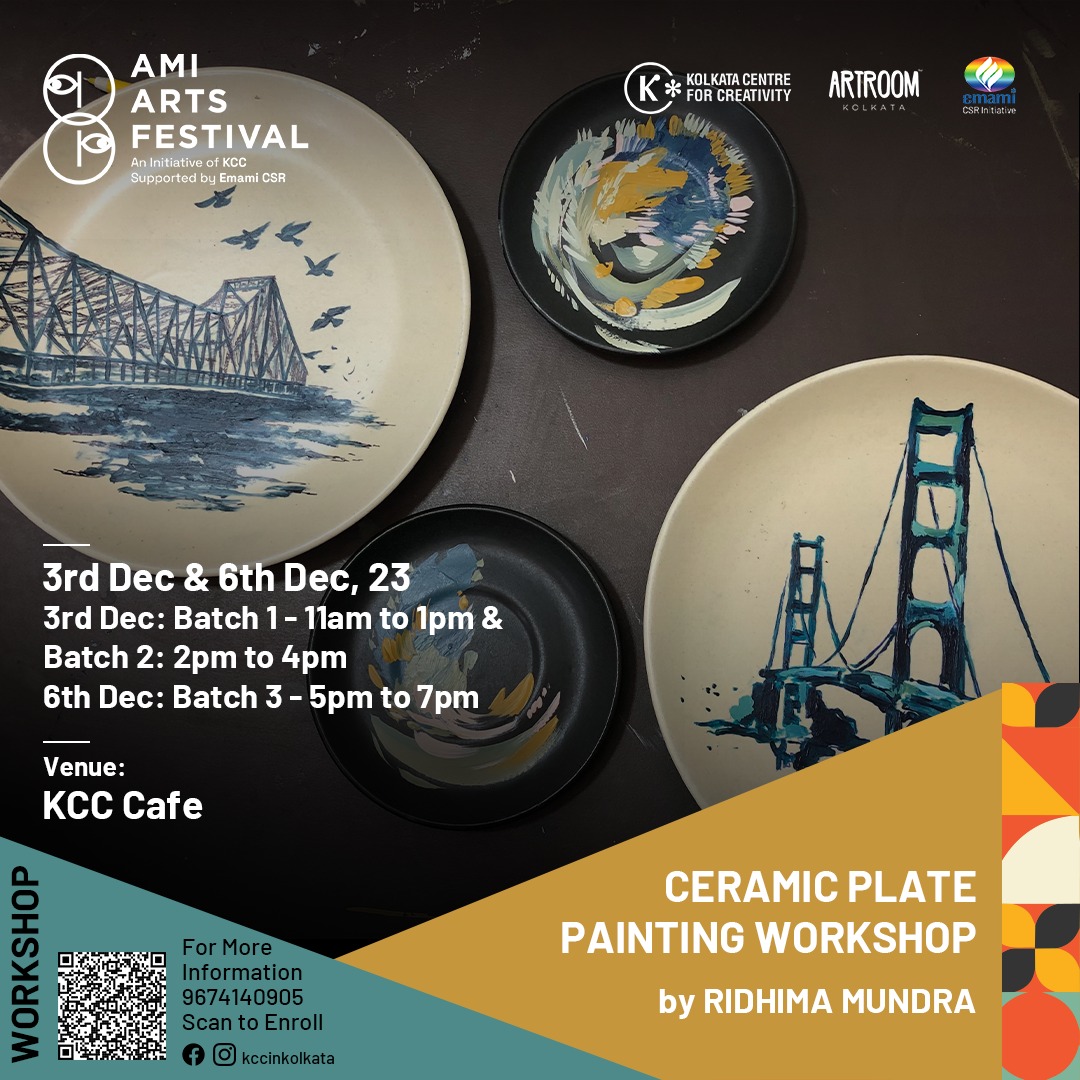 Batches
Batch 1: 3rd December 2023 (11:00 AM - 1:00 PM)
Batch 2: 3rd December 2023 (2:00 PM - 4:00 PM)
Batch 3: 6th December 2023 (5:00 PM - 7:00 PM)
Register Here!
We will provide you with all the art materials you need, including the ceramic plate itself, to ensure that you have a seamless and enjoyable artistic experience. 
By the end of this workshop, you can look forward to taking home a one-of-a-kind decorative piece, whether it's for your wall, a gift for a loved one, or a cherished addition to your home.
Throughout this workshop, we will guide you through the creative process, teaching you the techniques and methods required to paint on ceramic plates. 
Special Offer
Avail a special early bird offer of INR 850 valid till 30th November. The regular fee is INR 950. 
Trainer Profile
Ridhima Mundhra studied in London for her BA (Hons) in Human Resources and International Tourism and later obtained an MBA from Middlesex University. While she worked in an administrative position at a university, she pursued her passion for art by working as a Henna artist, as well as learning different art techniques from workshops and attending abstract expression art courses at Central Saint Martins (London). Her expertise is in acrylic, organic paints, watercolor, and pen and ink mediums.  
Ridhima started Artroom Kolkata in October 2017 with just one thought - make art accessible to all.  
Recommended for 8 years & above 
To know more about other workshops at AMI Arts Festival,
Click Here!