Black And White Relief Print Workshop On Wood Cut
Date: 2nd to 3rd December 
Time: 12 pm to 4 pm 
Venue: KCC Terrace 
Welcome to the 'Black & White Relief Print Workshop on Wood Cut' – a journey into the timeless art of printmaking.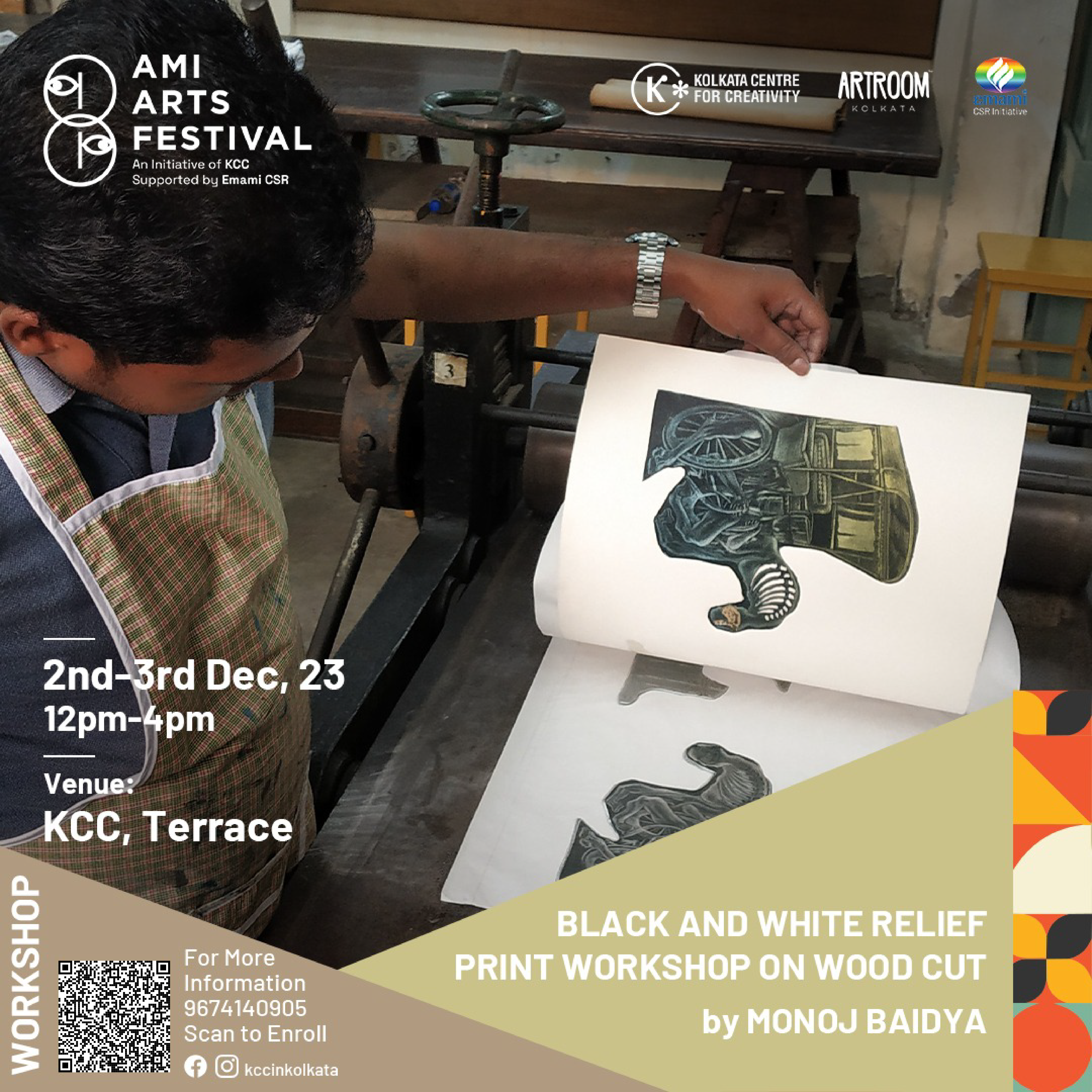 This workshop, hosted on the serene terrace in collaboration with Artroom, promises to delve into the old-world charm of woodcut printing, offering participants a hands-on experience in this traditional and mesmerizing craft. 

Register Here!
Workshop Overview:  
By the end of this workshop, participants can expect to: 
Gain insights into the age-old process of printing. 
Develop skills in the traditional art of wood carving. 
Understand the intricacies of the carving process. 
Learn the reproduction of their work in an edition-wise manner. 
Experience the nuanced interplay between black and white in printmaking. 
Embrace the accidental aspects of the creative process. 
Explore the experimental and accidental nature of printmaking. 
Express thoughts through their work in multiple ways. 
Develop thoughts and skills in a minimalistic manner.  
What Will You Cover: 

Process of layout drawing on accordion format. 
Types of carving techniques. 
Process of rolling and inking. 
Printing on an edition-wise basis. 
Recommended for ages 12 to 30 years 
Special Offer 
Avail a special early bird offer of INR 1,500 valid till 30th November. The regular fee is INR 2,000. 

To know more about other workshops at AMI Arts Festival,

Click Here!