AMI Arts Festival presents Debdeep Enroute
Join us for an extraordinary evening of music that promises to touch your soul and leave an indelible mark. Join us at the AMI Arts Festival as we present 'Debdeep Enroute', on 2 December 2023, at 7:00 p.m. at the KCC Backyard.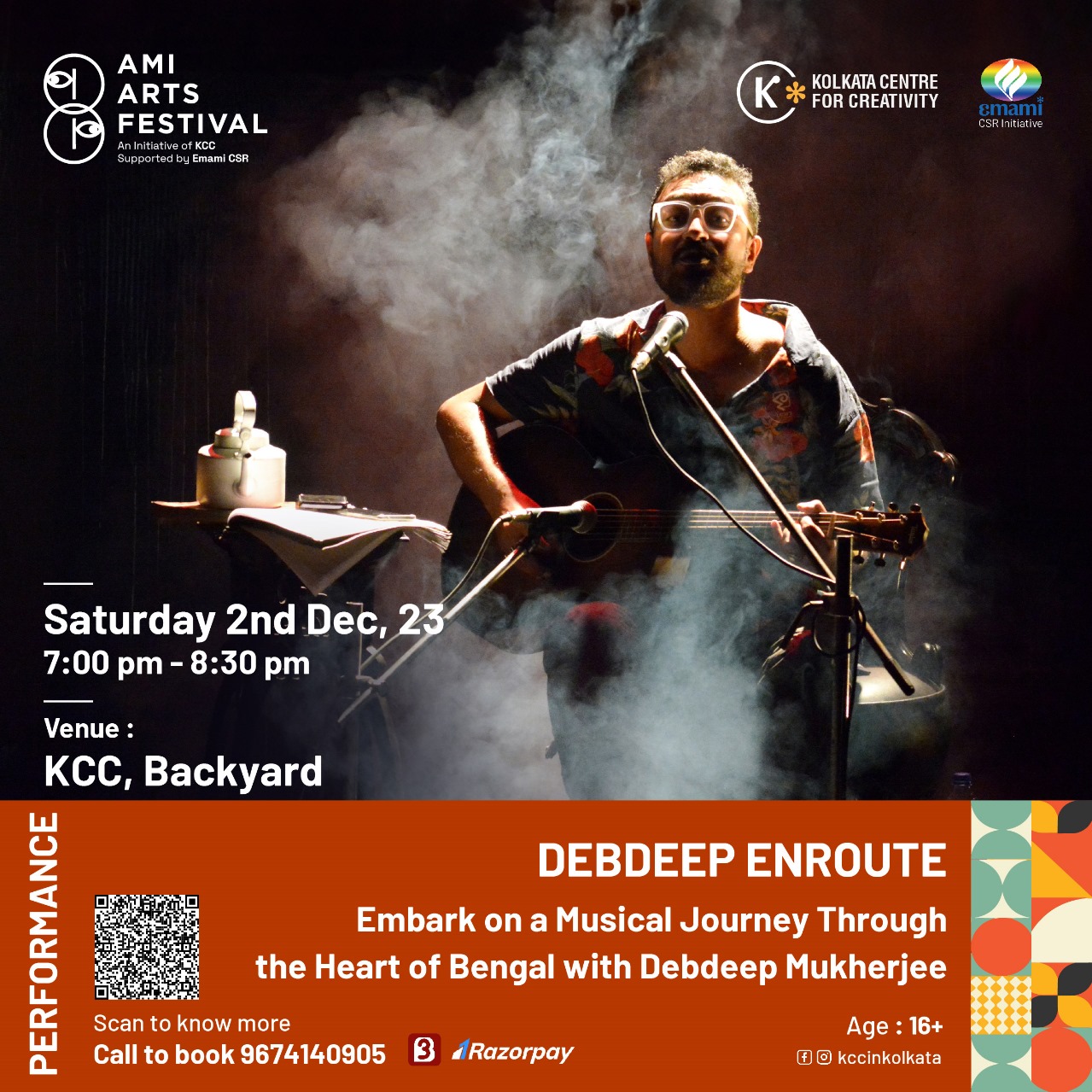 About the Performance: 
Debdeep Mukherjee, an accomplished artist, leads a talented team that promises a mesmerizing performance. With a blend of original compositions and timeless classics, the event offers a unique and enchanting experience of Bengali music, making it a must-see for music enthusiasts and culture lovers. 
Click Here
Complimentary registration available for students:

Click Here!
About Debdeep Mukherjee: 
Debdeep Mukherjee is an Indian lyricist, music director, and singer who primarily works in the Bengali film industry. He shot to fame with his singles, such as 'Hoyeni Alap' in 2018, and made his mark as a music director in the Bengali film 'Rawkto Rawhoshyo' (2020). With an impressive discography that includes titles like 'Manojder Odbhut Bari,' 'Dhanbaad Blues,' and 'Rokto Rohoshyo,' Debdeep's contributions to the world of music are undeniable.  
Debdeep has also graced international stages with his performances in Bangladesh, Qatar, and the USA, further solidifying his reputation as a global artist. 
For any queries please contact +91 9674140905  or write to kcc@akst.org.in 
To know more about other performances at AMI Arts Festival,
Click Here!