AMI Arts Festival 2023 - Karigari
Welcome to Karigari, a celebration of Indian craftsmanship. This unique event is an exhibition cum sale of exquisite handicrafts, traditional fine arts, and beautiful textiles. Karigari is KCC's initiative to preserve and promote the arts, crafts, and textile traditions that have been passed down through generations, showcasing the extraordinary talents of artisans from various corners of India.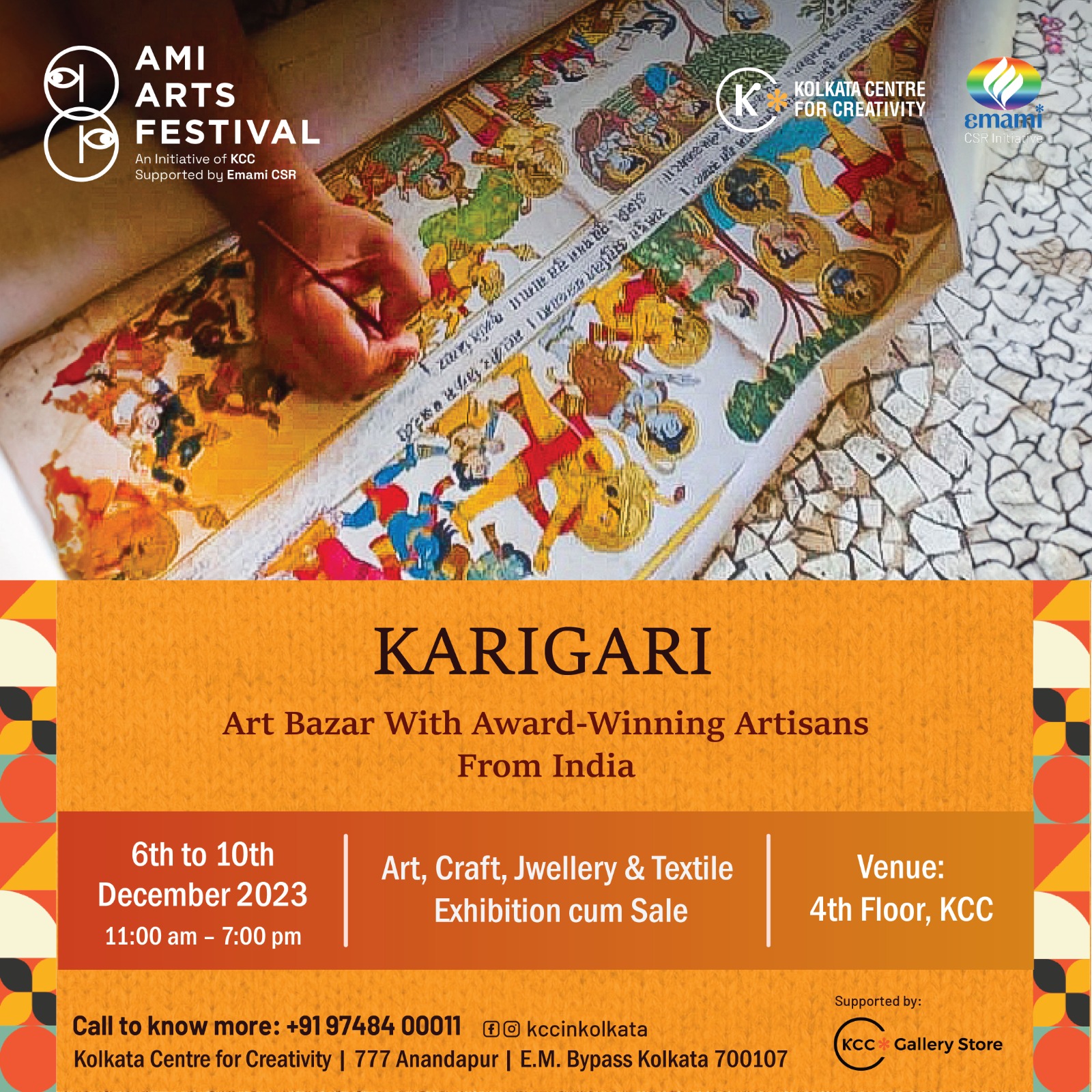 Why Karigari? 
Diverse Artisans: Karigari brings together artisans from different parts of India, each with their own unique story to tell through their craft. 
Award-Winning Artisans: Our event proudly hosts artisans who have received national and state-level awards, recognizing their exceptional skills and dedication. 
Affordable Art Bazar: This is an art bazaar where art products are affordable for the general public. It's your chance to own a piece of India's rich artistic heritage. 
A Convergence of Art Forms: Under one roof, Karigari unites 11 states and showcases 23 distinct art forms. From traditional art to crafts and textiles, you'll witness the vibrant diversity of Indian creativity. 
This is your chance to support artisans, celebrate India's rich heritage, and bring home a piece of history. Don't miss this! 

List of Participating Artisans
| | | |
| --- | --- | --- |
| Name of Organisation/Artisans | | |
| | | |
| | | |
| | | |