The very mention of Bharatanatyam conjures up the image of a woman bedecked in jewels, with large eyes lined thick with kohl, adorned in a beautiful saree. The dance was instantly recognisable by its elaborate costume - to the extent that its very identity had become fused with its 'aharyam' - the garb that encloses the dancing body. But, at the end of the day, aren't these just clothes? When the world is increasingly questioning our boundaries of perception - how much can we challenge the image of what Bharatanatyam looks like - and of what it can be? This work is an exploration into how far this association runs - asking the question that if stripped from its external embellishment - is it still Bharatanatyam?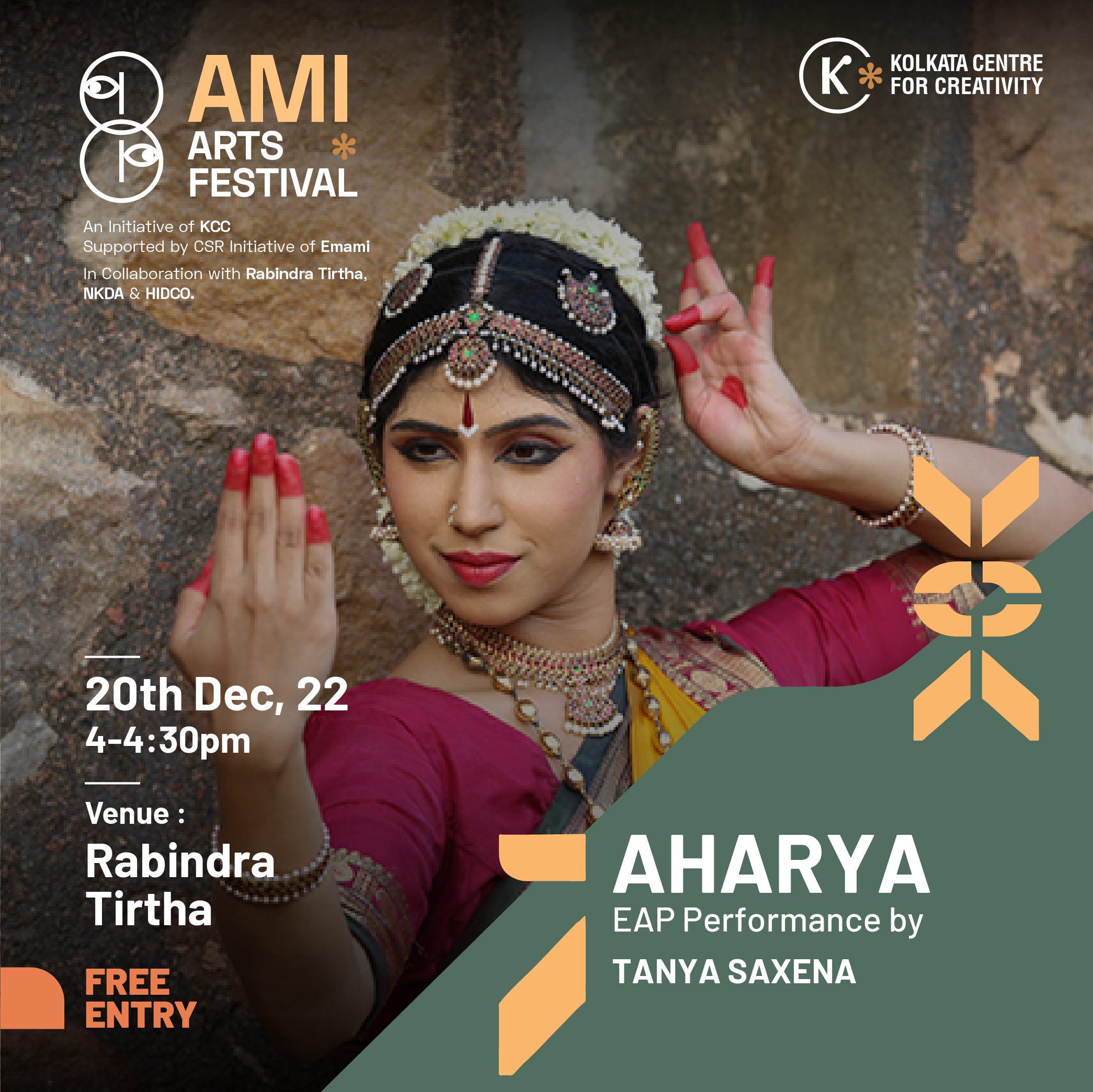 Venue: Open-air Space, Rabindra Tirtha
Date: 20th December
Time: 16:00 - 16:30 hrs (IST)
About the Performer:
Tanya has been performing and teaching Bharatanatyam professionally for the last 9 years. She has performed across India as well as in Canada, Japan, Spain, Thailand, Vietnam, Laos, Mexico and the USA. Some of her notable works include 'Yami' - a dance/theatre collaboration with Janabheri Theatre staged at Sangeet Natak Akademi, Kerala and 'Les Flutes Enchantes' a collaboration between Western and Indian classical flautists presented by Alliance Francaise. She is also ICCR empanelled, an A graded artist of Doordarshan and an awardee of the Ministry of Culture Scholarship to YoungAartists. She has completed her Masters in Performing Arts from Tamil Nadu University. Tanya is currently based in Gurgaon where she runs her own studio.