Tree Of Life (Mix Media) & Installation Based Workshop
Welcome to a unique artistic experience – the Tree of Life (Mix Media) Workshop & Installation on 6 December, 5 pm to 7 pm at the KCC Terrace! Join us on a creative journey where we not only explore the beauty of mixed media art but also contribute to a collective installation on the magnificent branches of a banyan tree.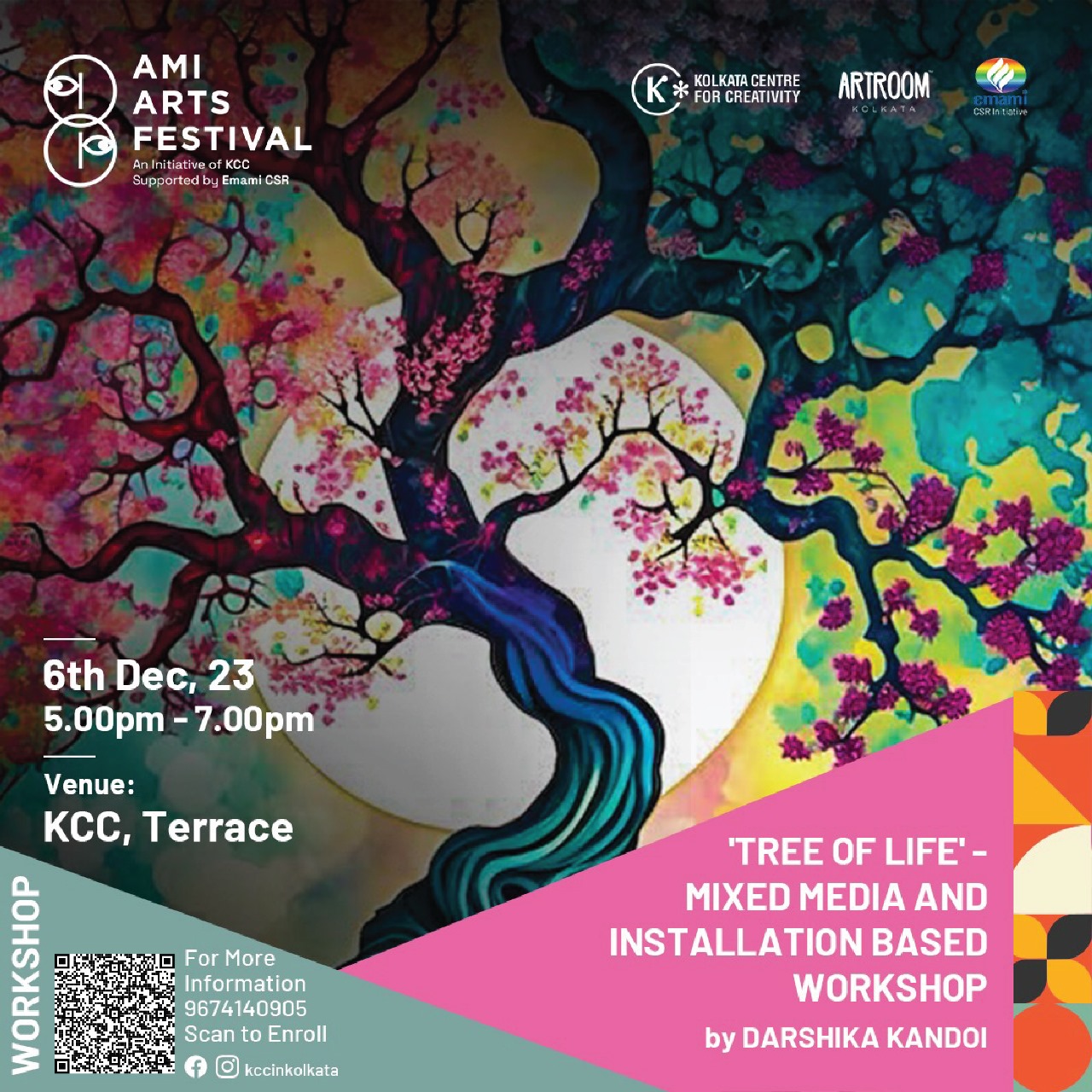 Workshop Overview: In this workshop, we'll bring the Tree of Life concept to life. Participants will create stunning artwork to be hung on the branches of a banyan tree. The symbolism is profound – the banyan tree connects heaven and earth, and the artworks represent the unity of diverse cultures, religions, and ideologies. Together, it becomes "The Tree of Life." 

Register Here
By the end of the workshop, you can expect to have learned: 
Painting on canvas 
The concept of Tree of Life 
Mix media art techniques 
Trainer Profile: Meet Darshika Kandoi, an artist with a deep passion for creativity. Having pursued Fine Arts alongside a post-graduation in Marketing and sales Management, Darshika found her calling in art. With over 50 workshops conducted and a background as a full-time graphic designer, she is dedicated to bringing people closer to the magic of art. Join Darshika on this artistic journey and unleash your creative side. 
Recommended for: Ages 8+ 
Special Offer 
Avail a special early bird offer of INR 1,100 valid till 30th November. The regular fee is INR 1,200. 
To know more about other workshops at AMI Arts Festival,

Click Here!