Eco-printing focuses on a sustainable way of printing fabrics with nature. Not only is it non-harmful to the environment, but the medicinal characteristics of natural dyestuff (leaves, flowers) have a soothing effect on the body and mind.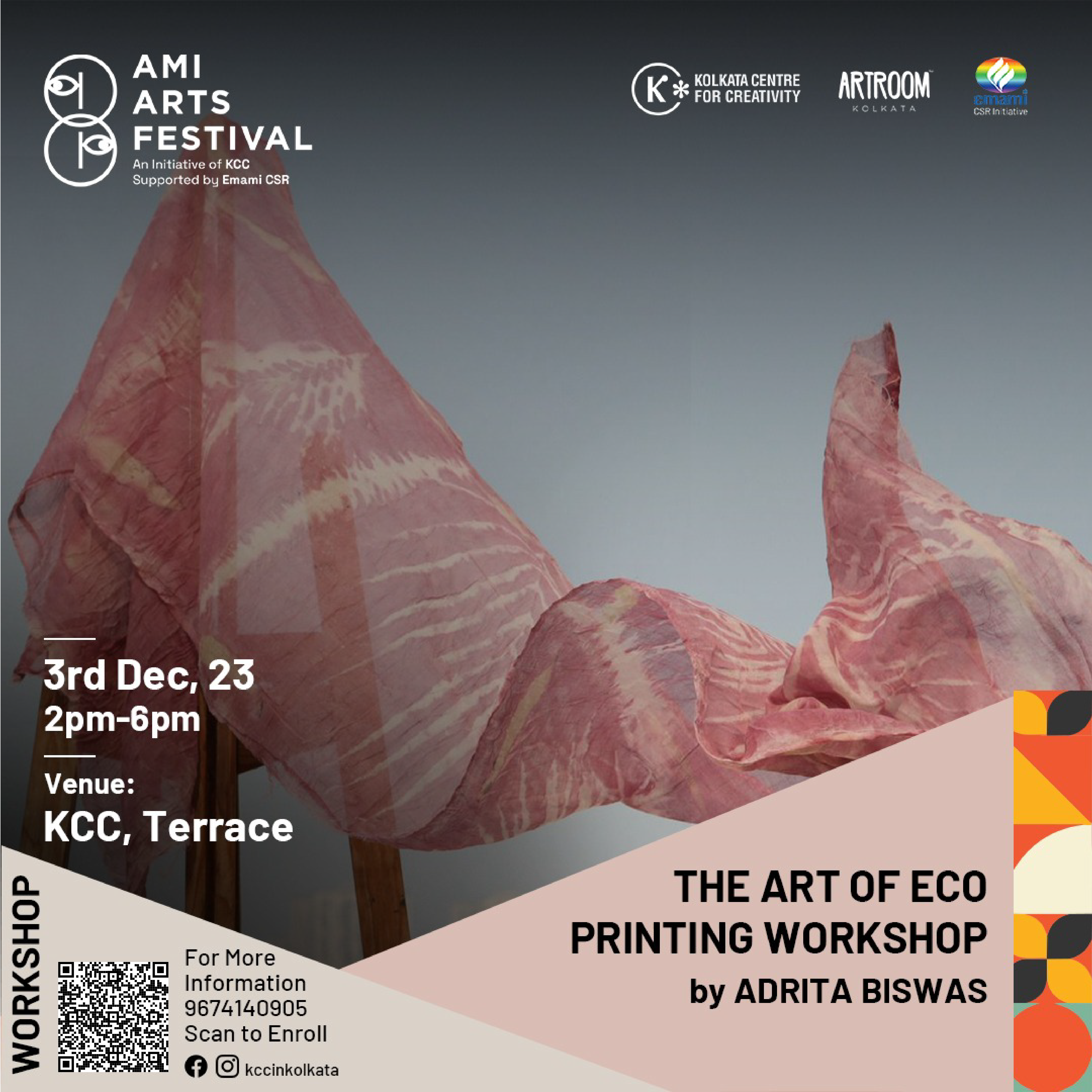 The workshop on 3 December, 2 pm to 6 pm will delve into the fully sustainable and indigenous techniques of eco-printing.

Register Here!
By the end of the workshop, you can expect to have learned the following:  
Knowledge about plants suitable for eco-printing  
Learning the intricate techniques of eco-printing  
DIY projects to prepare at home  
Various innovative ideas for unique gifting  
What will you cover?  

Introduction to basic eco-printing and the equipment 
Participants will be provided their own materials so they can proceed to prepare their own bundles. (bundles: the rolled and tied fabrics)  
All the prepared bundles will be subjected to heat via steam (either in induction or in steamer). It will require at least an hour to see some significant results.  
Once the bundles are safely put to steam, various applications and DIY projects will be discussed including how to eco-print your own clothing items.  
Unbundling and revealing the outcome of the projects.  
Participants will be crafting a stole, which they can take back home.  
Trainer profile  
Adrita Biswas; an academician, clusterpreneur, textile artist, and avid handloom enthusiast; is currently pursuing a PhD in eco-printing. An NIFT alumni, she co-founded the 'House of Bengal', a sustainable venture based on eco printing. Her sole mission is to adopt and introduce eco-friendly lifestyle choices to conscious humans.  
Recommended for anyone who's interested in nature and art. 
To know more about other workshops at AMI Arts Festival,

Click Here!