Slopes to Sea: A Journey through traditions across Bengal
Diverse folk performances were brought together by Music Composer, Singer, and Songwriter Subhadeep Guha in one ensemble performance on the inauguration of AMI Arts Festival 2022. The performance began with the folk forms from the hills of Bengal and gradually come down to the Bay of Bengal, highlighting the important folk forms of the different districts.
Venue: Open-air Stage, Rabindra Tirtha
Date: 17th December 2022
Time: 16:00 - 17:00 Hrs (IST)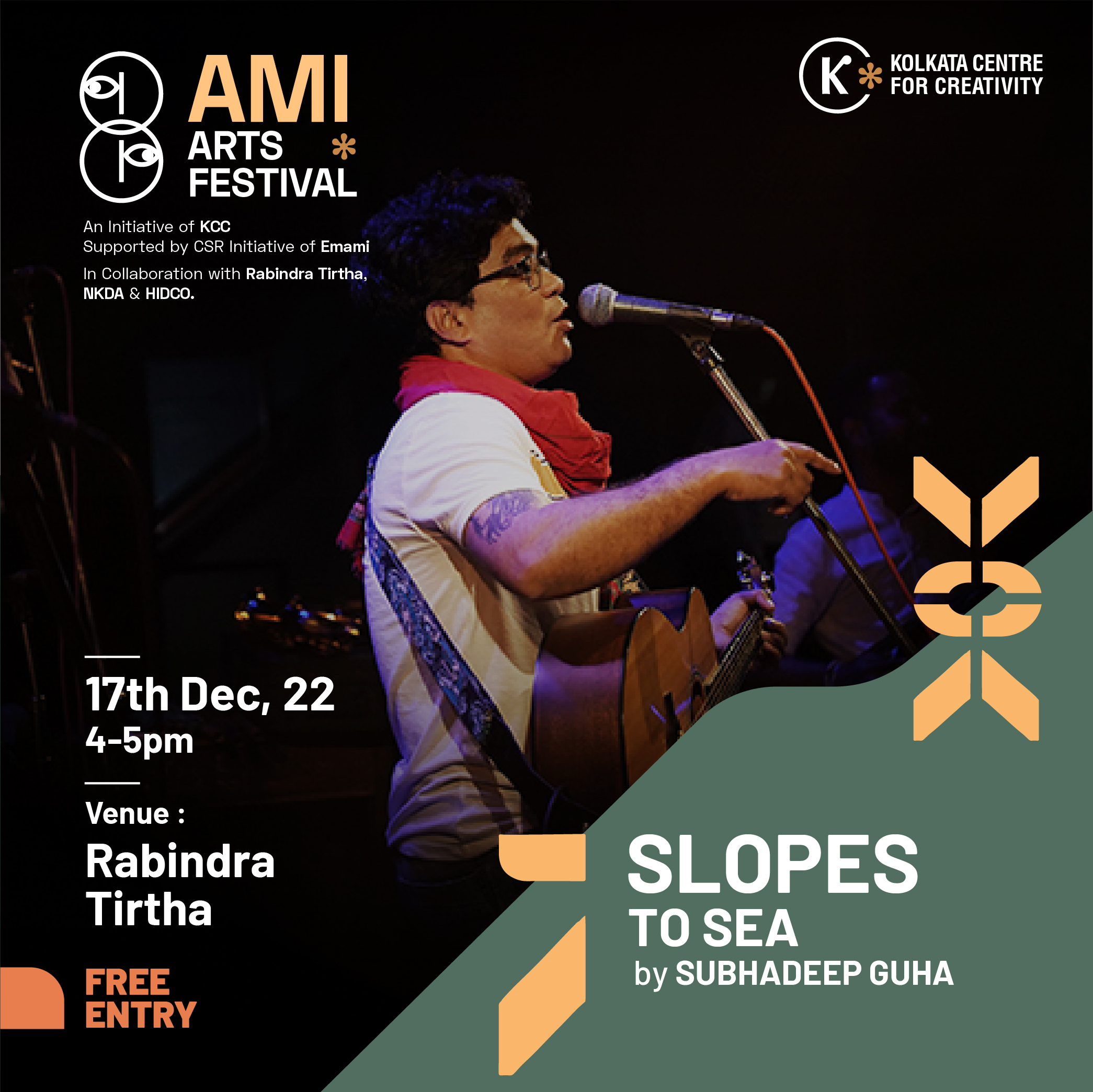 About the Artist
For more than 20 years, Subhadeep Guha has been researching the use of Experimental Music in Theatre. He has been awarded the Ustad Bismillah Khan Yuva Puraskar 2018 (Sangeet Natak Academy Award) by the Indian Government and a Fellowship from the Ministry of Culture to research Ambience and Spirituality in folk and traditional music. Subhadeep is a music composer associated with SVF (Sree Venkatesh films) & HOICHOI and has composed music for various movies and web series in both Bengali and Hindi. He has worked in Byomkesh, The Eken, Mandaar, and Ballabpurer Roopkotha to name a few. Subhadeep has a musical group named Arshinagar which focuses on traditional music at large. The group also released 2 albums in the years 2016 & 2017 and a 3rd experimental album is coming up in 2023. 
Subhadeep is also a visiting faculty of the National School of Drama, New Delhi & Sikkim, where he teaches Music Application in Theatre.