Roots to Renaissance - Basic Conservation Workshop
Explore the fascinating intersection of art, science, and culture in our "roots to renaissance" workshop. Discover how traditional home remedies play a vital role in preserving art heritage.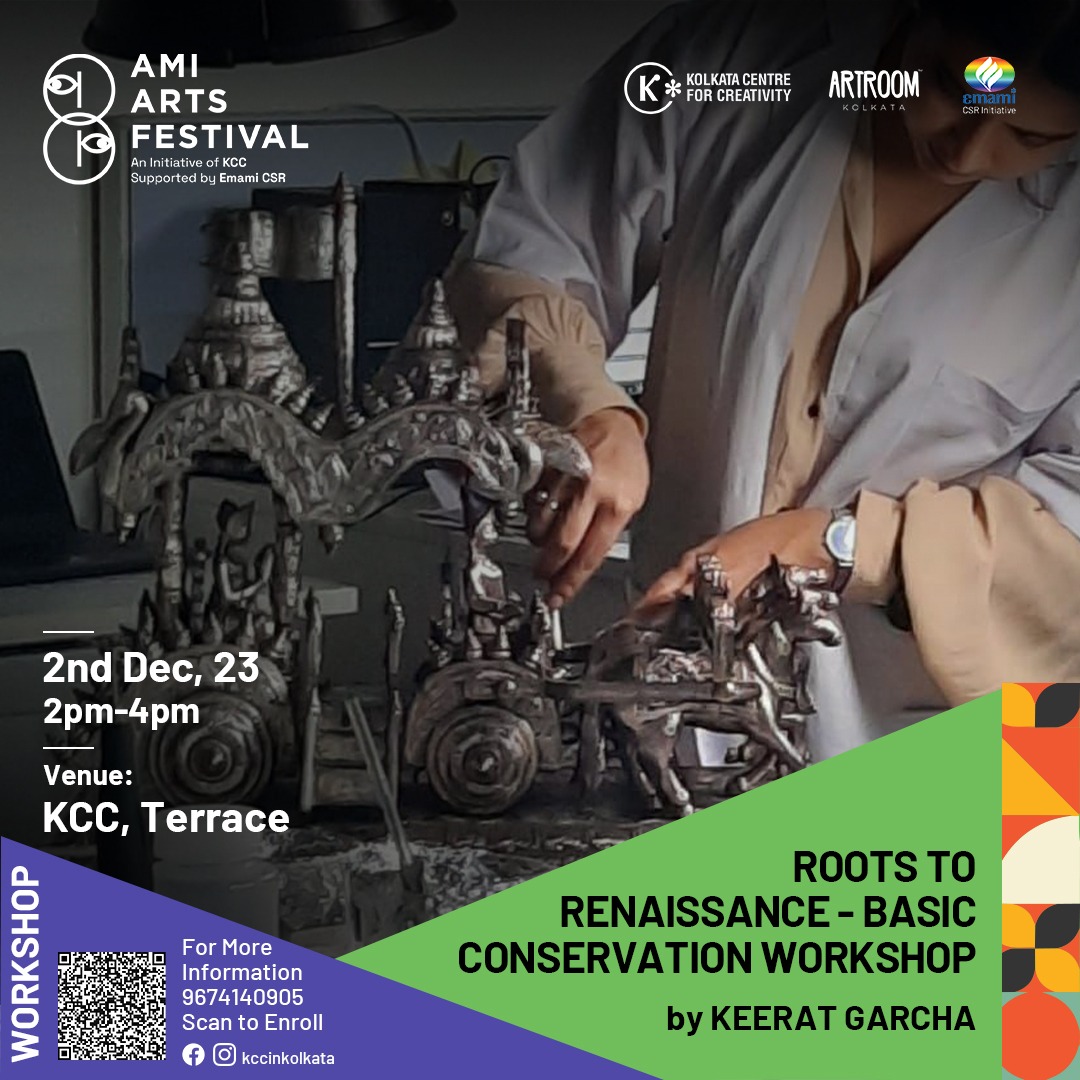 By the end of this interactive session, you will gain insights into the science of home remedies, learn from intriguing case studies, and even try your hand at art conservation techniques.

Register for free!
By the end of the workshop, you can expect to have learned the following:
• the scientific principles underlying home remedies in art conservation.
• real-world examples of artworks benefiting from these remedies.
• hands-on experience in applying simple conservation techniques.
• the intricate relationship between traditional wisdom and art preservation.
• a deeper appreciation for our artistic heritage and its protection.
What will you cover:
• exploring the scientific properties of natural materials.
• unveiling the stories behind famous artwork restorations.
• participating in hands-on conservation exercises.
• understanding the synergy of art, science, and culture.
• nurturing an appreciation for art heritage preservation.
Trainer profile:
Keerat Garcha is a Heritage and art Conservation professional with an inclination towards cultural practices as a conservation resource. With a Bachelor in Preservation and microbial Technology and a Master of Arts degree in Heritage Preservation and Conservation, her expertise spans various materials, including paper, photographs, textiles, metals, paintings, and books. Keerat excels in comprehensive condition assessments, meticulous documentation, and the implementation of ethical restoration techniques. She actively contributes to capacity-building initiatives through field surveys, workshops, and innovative treatment methodologies. Her perspective on heritage within homes & unwavering interest in the revival of heirlooms makes her a suitable trainer for the workshop. 
Recommended for:
This workshop is open to all age groups, making it a perfect family activity during the AMI Arts Festival. No prior art or conservation skills are required; just bring your curiosity and enthusiasm for art and culture. Whether you're a seasoned art enthusiast or a curious beginner, you'll find something valuable in this workshop that connects the past with the present.
To know more about other workshops at AMI Arts Festival,

Click Here!