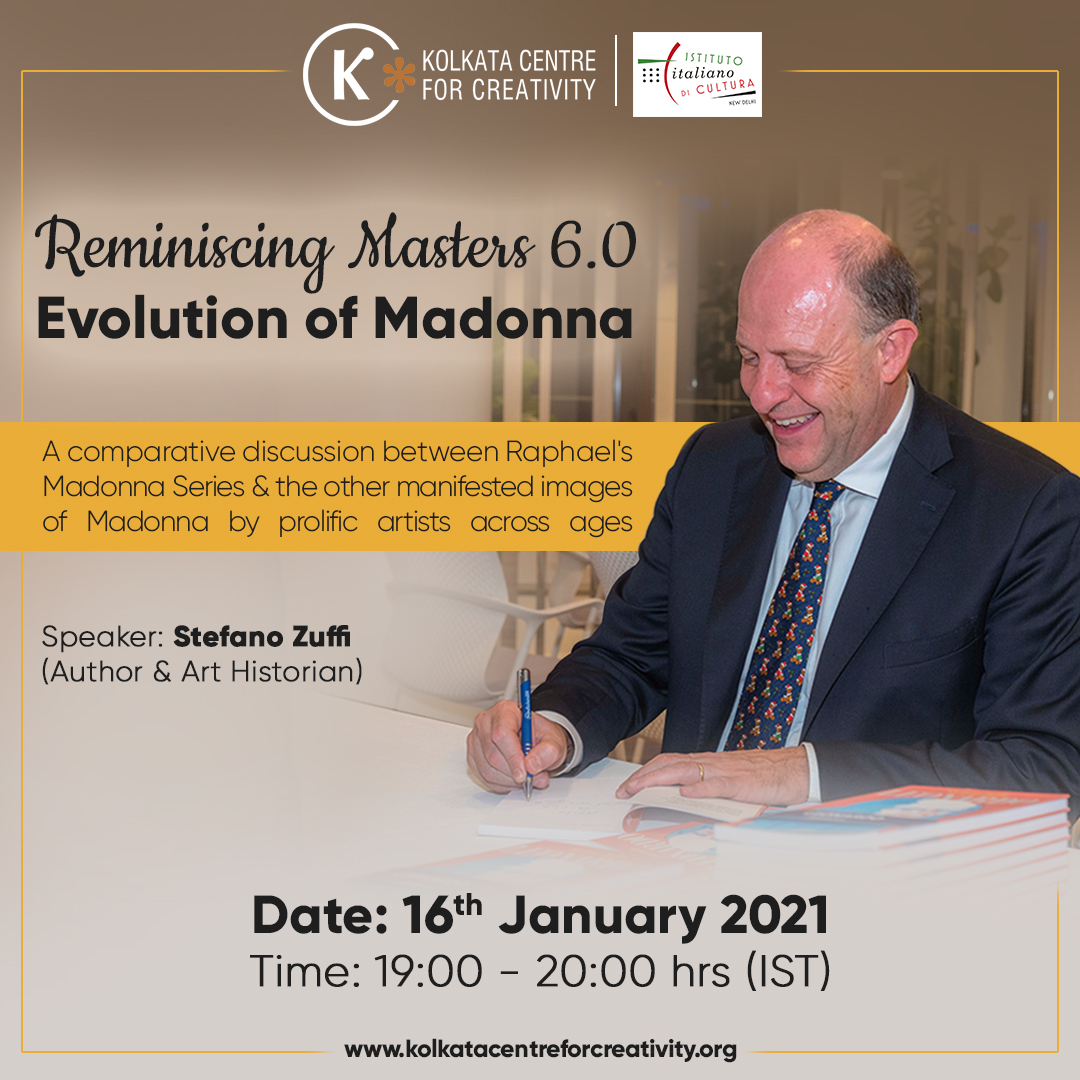 The talk session on Raphael's Madonna Series would feature a comparative discussion between the Raphael Series and other Madonna Series from prolific artists across ages. The comparative evolution of the manifested image of Madonna would be traced through the course of time. We would discuss the style, expression and use of colour attributed to the composition over time, which introduced subtle altercations worthy of detailed study to find the trends of each age. These altercations evolved the backgrounds and the foregrounds of the composition with varied use of colouring techniques attributing depth in variation of the expressions that manifested itself on canvas. 
Date: 16 January 2021
Time: 7 to 8 pm
Age: 16+
Register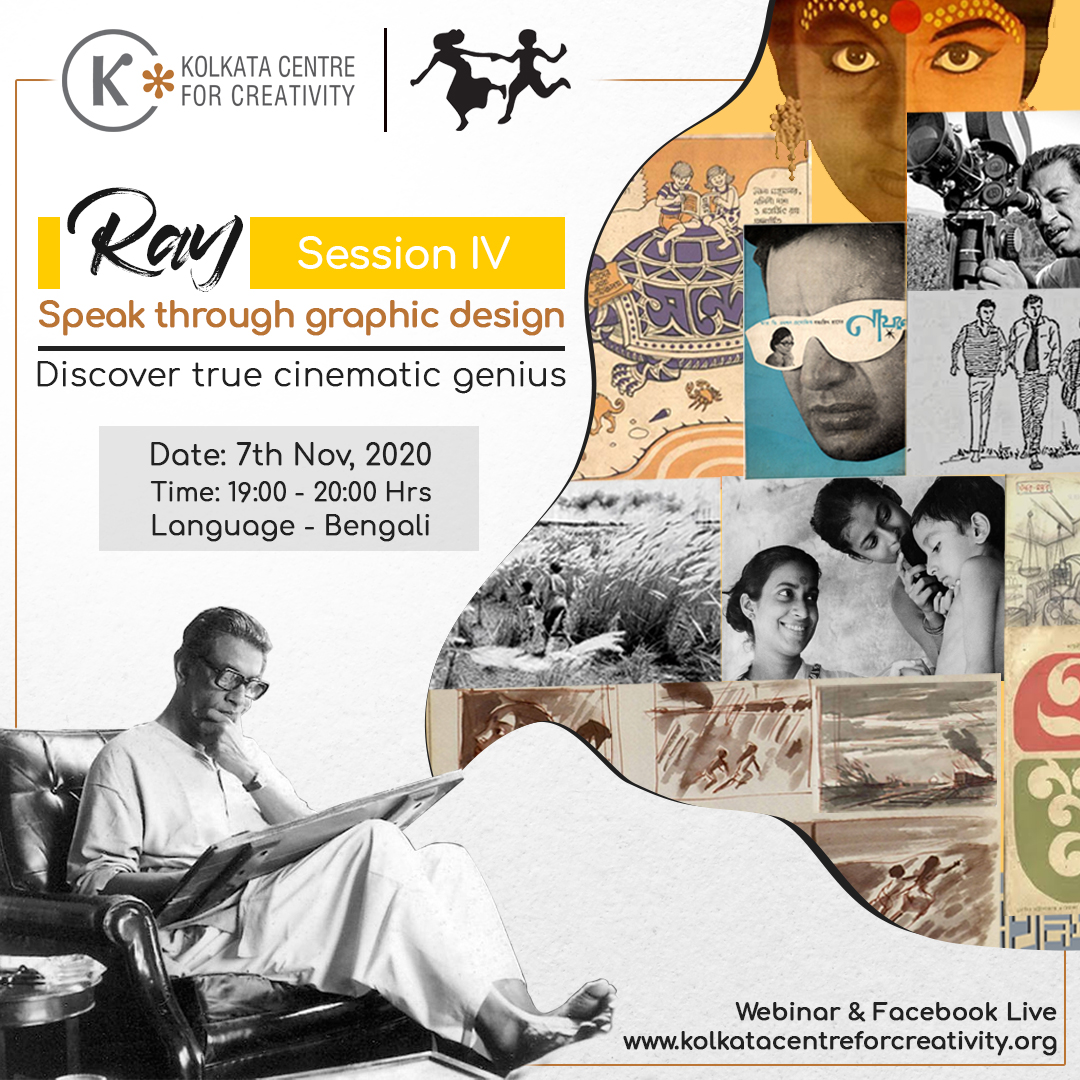 "KCC would be organising the next talk session in the series – Ray: Speak Through Graphic Design in the month of November. The session would explore the meticulous detail that Ray dedicated to frame his characters and brought them to life in his films – 'Gupi Gain Bagha Bain' and 'Diamond King's Country' as well as their costumes and jewellery. He would use character designs in order to find the ideal match for his characters to be played in the films. The backdrop and setting were equally designed with detailed geometric depth used as cue for the camera person which further added definition to his characters and reeled the audience into an immersive experience. 
Moreover the session would also focus upon a comparative discussion regarding 21st century character and set designing techniques that would be compared to the techniques prevalent in Ray's time."
Date: 07/11/2020
Time: 19:00 - 20:00 Hrs
Register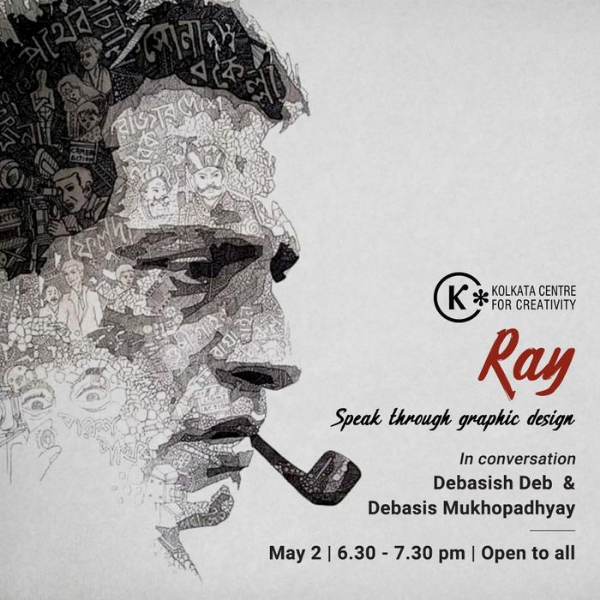 Satyajit Ray's repute as a revolutionary filmmaker who changed the trajectory of Indian cinema forever often shrouds his lesser-known past as an illustrator and graphic designer, although his oeuvre as a graphic artist is itself rich, profound, and diverse as his filmography. He was responsible for reviving monthly children's magazine, Sandesh, conceptualizing several others like Ekkhon and his nuanced understanding of calligraphy & expressive typography is reflected in the poster for Mahanagar.
On the occasion of his birth centenary, Kolkata Centre for Creativity brings to you Ray- Speak Through Graphic Design by Debasish Deb, a children's illustrator specializing in cartooning & comics & Debasis Mukhopadhyay, a renowned Satyajit Ray scholar. The event explores the various creative manifestations of the versatile genius like cover designing, illustration & calligraphy.
Date: May 2
Watch Now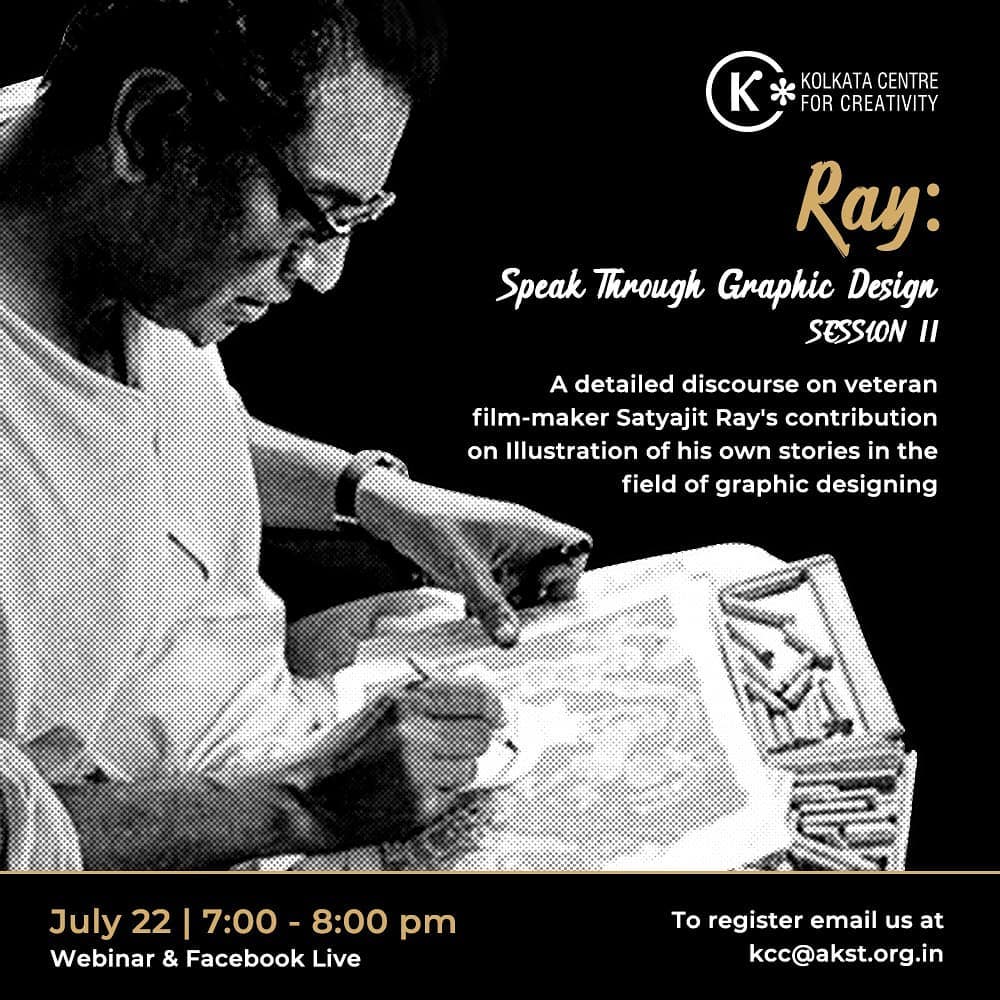 Regarded as one of the greatest Auteurs of 20th-century cinema & being India's only Oscar-winning director, Satyajit Ray started his career as a graphic artist before realising his passion for filmmaking. His skill, as a graphic designer, is manifested in the illustrations of his own short stories and novels - Prof. Shanku, Feluda and Tarini Khuro series.
In an attempt to focus entirely on Ray's contribution to the subject of Graphic Designing, Kolkata Centre for Creativity presents - Ray: Speak Through Graphic Design (Session II) - an insightful discourse conducted by graphic designer & author of a book on Ray's graphic works, Debasish Deb & award-winning graphic illustrator-designer, Pinaki De.
Date: July 22
Watch Now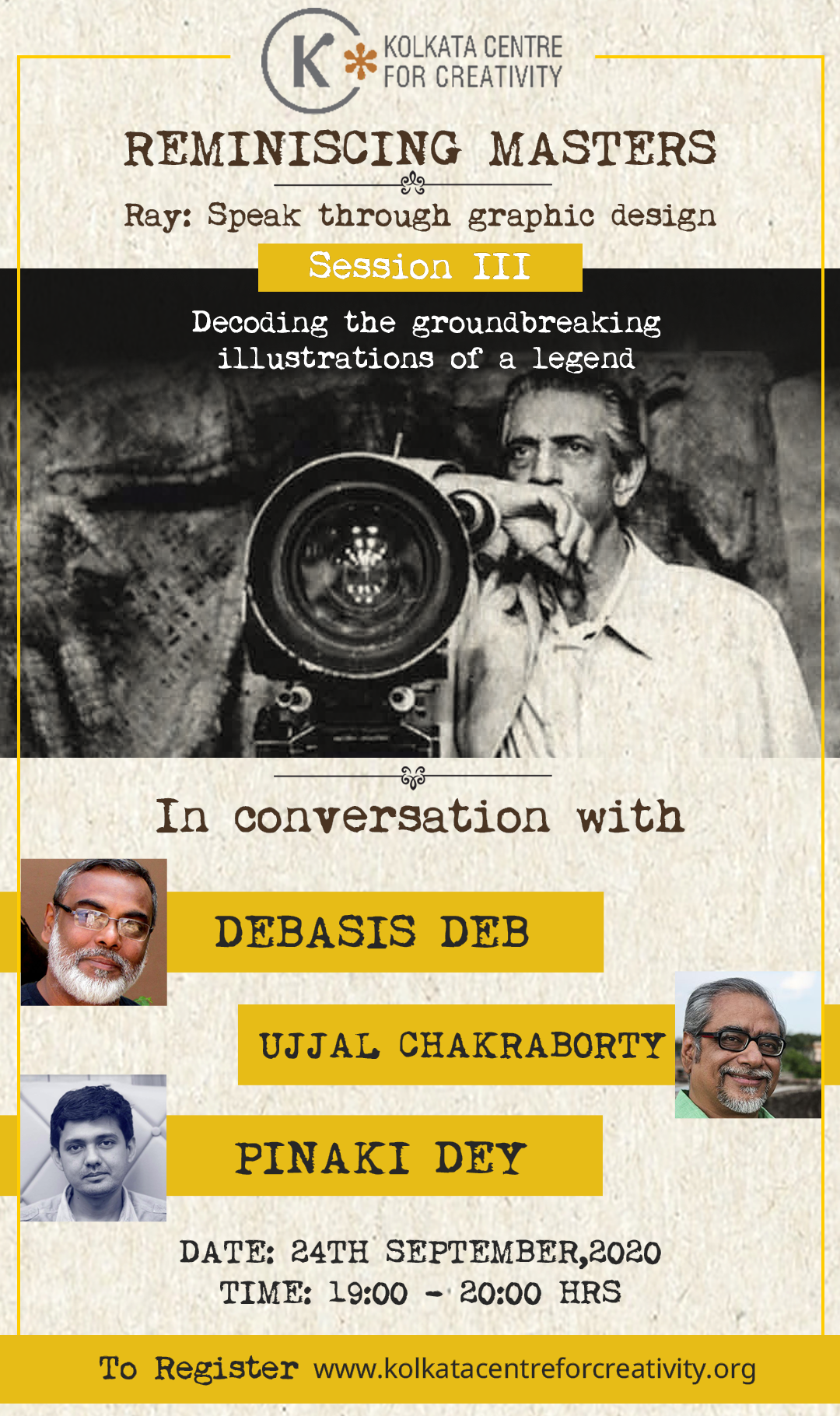 Satyajit Ray had radiantly distinctive themes and moods distilled for the illustrative construction of the Posters, Advertisement, Booklet and Designing of title page for his films. He would often include folk art-tinged design and motifs drawn by hand. 
In this program we will focus on the graphic design for his films, where the construction would be hallucinating and charming with surreal depictions of hand painted motifs interplayed with playful lettering and photo montages resembling a kind of pop art.
Debasish Deb - 7.10 to 7.25 p.m. 
Ujall Chakraborty - 7.30 to 7.45 p.m. 
Question Answer - 7.45 to 8 p.m.