KCC Arts Laboratory 7.0 presents Ravan Reloaded - an experimental, contemporary theatrical piece written, designed and directed by the eminent Debasish Ray and played to perfection by a bunch of ten energetic performers. The play will be staged at the KCC Amphitheatre on 18th June 2023.
Debasish trained each of the performers at an intensive ten-day to seven-day workshop held at the Kolkata Centre for Creativity and through a rigorous training process and exchange, came up with the script for the play. The ingenuity of the performance is that all the dialogues are open to improvisation and each time the group performs; the dialogues are played with by the actors.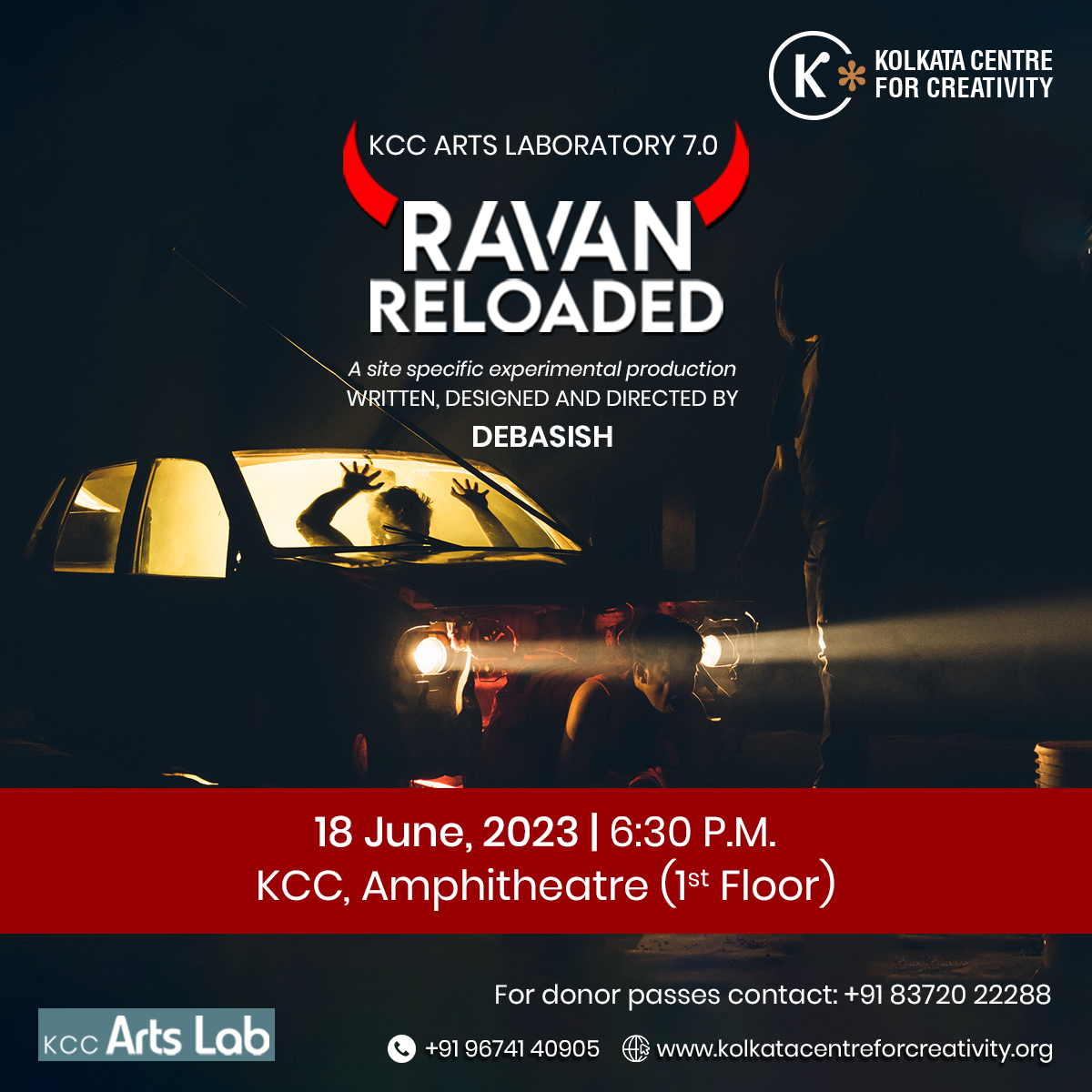 About the play
Ravan Reloaded is a new perspective on the story of Ravan. It shows Ravan to be a social construction and not someone solely evil from the beginning. Debasish, the director, says: "This is neither a retelling nor a reconstruction of the story of Ramayana. We are not focusing on the character of Ram and his struggle against Ravan at all. We are here to discuss Ravan. How he came to be one of the most powerful entities on Earth and how his power is nothing but the result of a flawed social structure."
The protagonist in the plot is an aspiring hero who travels all the way to Mumbai, from a rural village in Ayodhya, to pursue his dream of becoming an actor. As a son of a Raamleela performer, he disdains the old and traditional Indian acting methods and wants to imbibe the new Bollywood style. 
Unfortunately, Mumbai welcomes him harshly and he turns into a criminal. This play observes and analyses the protagonist's journey through the paths of criminality while only willing to achieve respectability.
While the text was written impromptu by the director himself, the design is awe-inspiring according to the people who observed the process of making the play. 
Book Your Donor Passes Here