Pt. Vishwa Mohan Bhatt (Padma Bhushan & Grammy-winner, Mohan Veena Maestro)
Performance details:

Pt. Vishwa Mohan Bhatt on Mohan veena.
Atharva Bhatt (15-year old) on Mohan Veena.
Shri Prodyut Mukherjee on Tabla.
About Pt Vishwa Mohan Bhatt:
Pt Vishwa Mohan Bhatt is one of the few greatest musicians of our times who have contributed immensely to popularize the Indian Classical Music all across the globe. His contribution is more significant as he has created a new instrument Mohan-Veena having the elements of 'gayki' and 'tantrakari' making it unique. Mohan-Veena has given a new scope and possibility for a mellifluous fusion of Indian classical and western music. 
Vishwa Mohan was born in one of the most respected families of Jaipur. From over 300 years, the Bhatts have been dedicated to keeping the Indian Classical music pulsating and ensuring that it prospers.  
The heredity and environment played an important role in the musical endeavour of Vishwa Mohan. However, it is due to his extraordinary talent that at the age of 17 he developed the western guitar and made it into a rich Indian classical instrument. In the 60s and 70s, when the Indian youth was greatly influenced by the western music, Vishwa Mohan made an impactful entry in the world of music.
In the last 50 years, he has been invited to perform in almost all the prestigious music festivals and concerts being organized in different parts of the world. He has performed in more than 80 countries so far. Pt. Vishwa Mohan Bhatt has been showered with awards and honours recognising his contribution in the field of music. He has been honoured with Padma Bhushan, Padma Shri, Grammy and the Sangeet Natak Academy awards. Music Scientist, Rashtriya Tansen Samman, Tantri Samrat, Rajasthan Ratna and global music awards (twice) have been conferred upon him.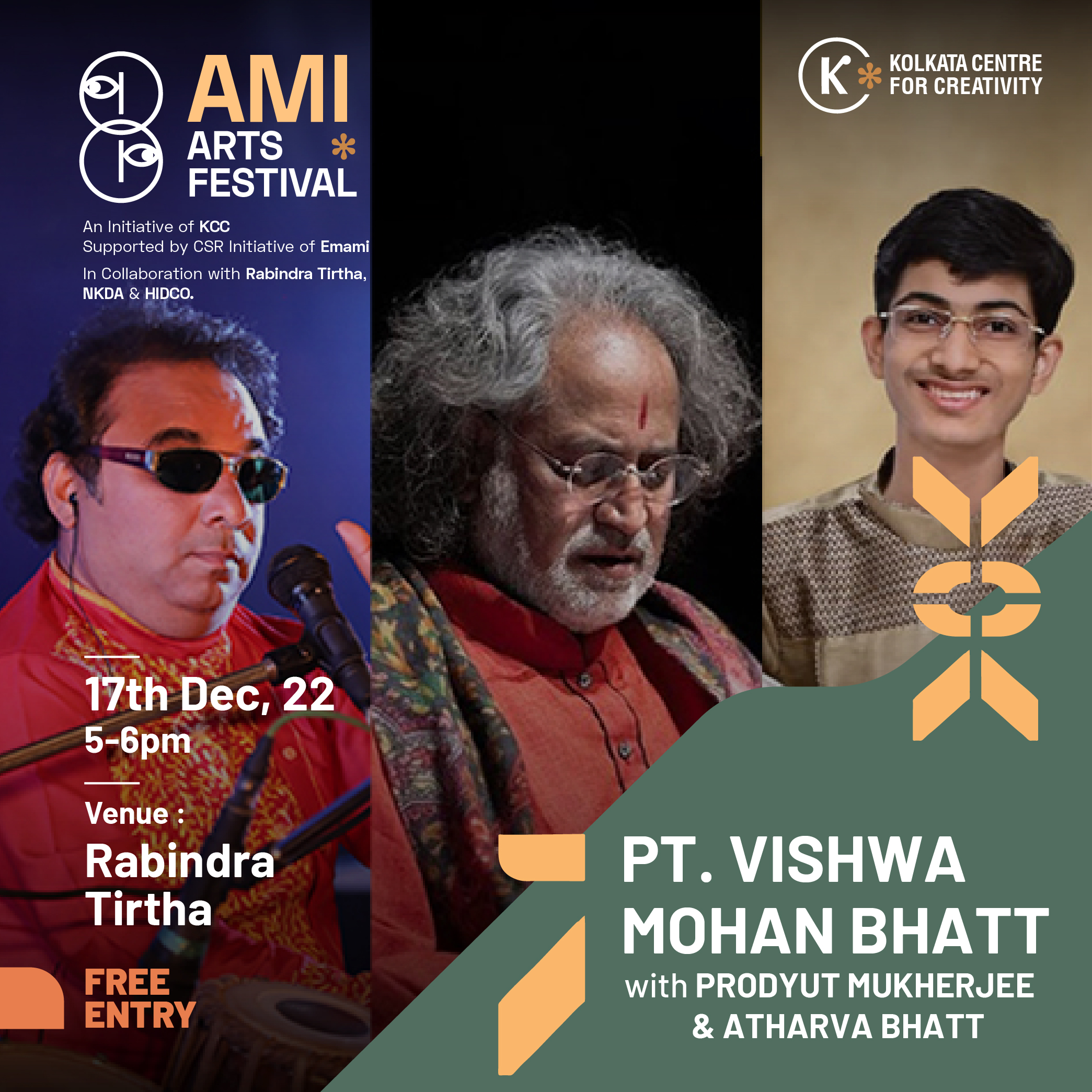 FREE ENTRY
Venue: Open-air Space, Rabindra Tirtha
Date: 17th December
Time: 17:00 - 18:00 hrs (IST)