Prime Time Performance: Iman Chakraborty Performance
Get groovy on a wintry Sunday evening with a LIVE performance by IMAN CHAKRABORTY. This FREE-FOR-ALL musical evening promises a captivating time with Iman's mesmerising voice and the presence of your near and dear ones.
So, block the date (18th December) and gear up for an exciting Sunday.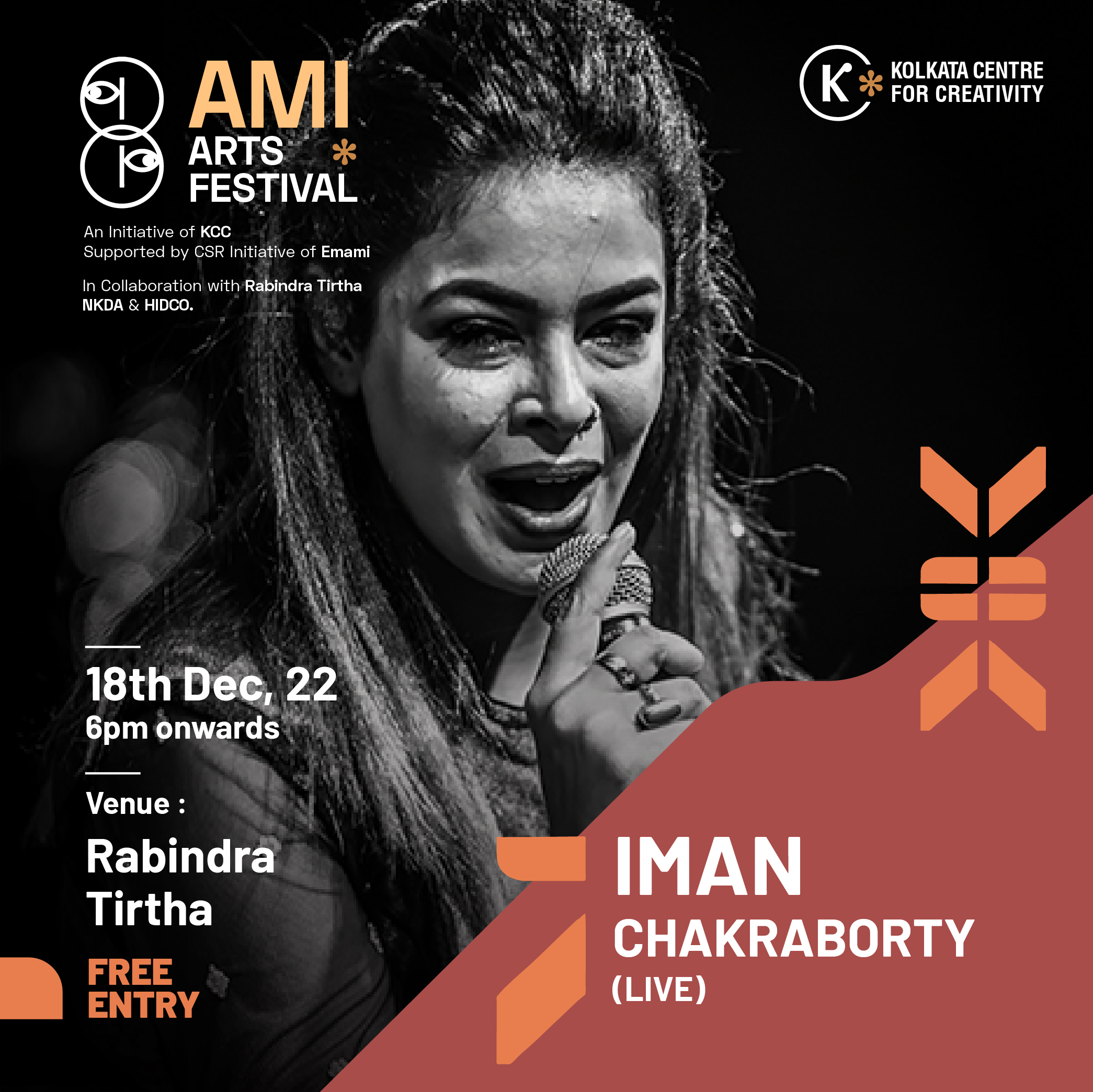 FREE ENTRY
Venue: Open-air Space, Rabindra Tirtha
Date: 18th December
Time: 18:00 - 20:00 hrs (IST)