Prime Time Performance: Anjan Dutt
Music lovers of the city, brace yourselves for a LIVE, FREE-FOR-ALL performance by the ONE-AND-ONLY — ANJAN DUTT! Dive deep into nostalgia with an exhilarating performance of Dutt's memorable hits over the years with the maestro himself and his band. The inaugural evening will be packed with hits like Ranjana, Bela Bose, Maryanne, Haripada, Alibaba, Mr Hall, Kanchan and the list continues — from Darjeeling to Kolkata 16; from Majhi re to Brishti; chartbusters from 'The Bong Connection', 'Madly Bangalee', 'Ami Ashbo Phirey' and a lot more.
So, join us with your friends and family on the 17th of December and make memories together.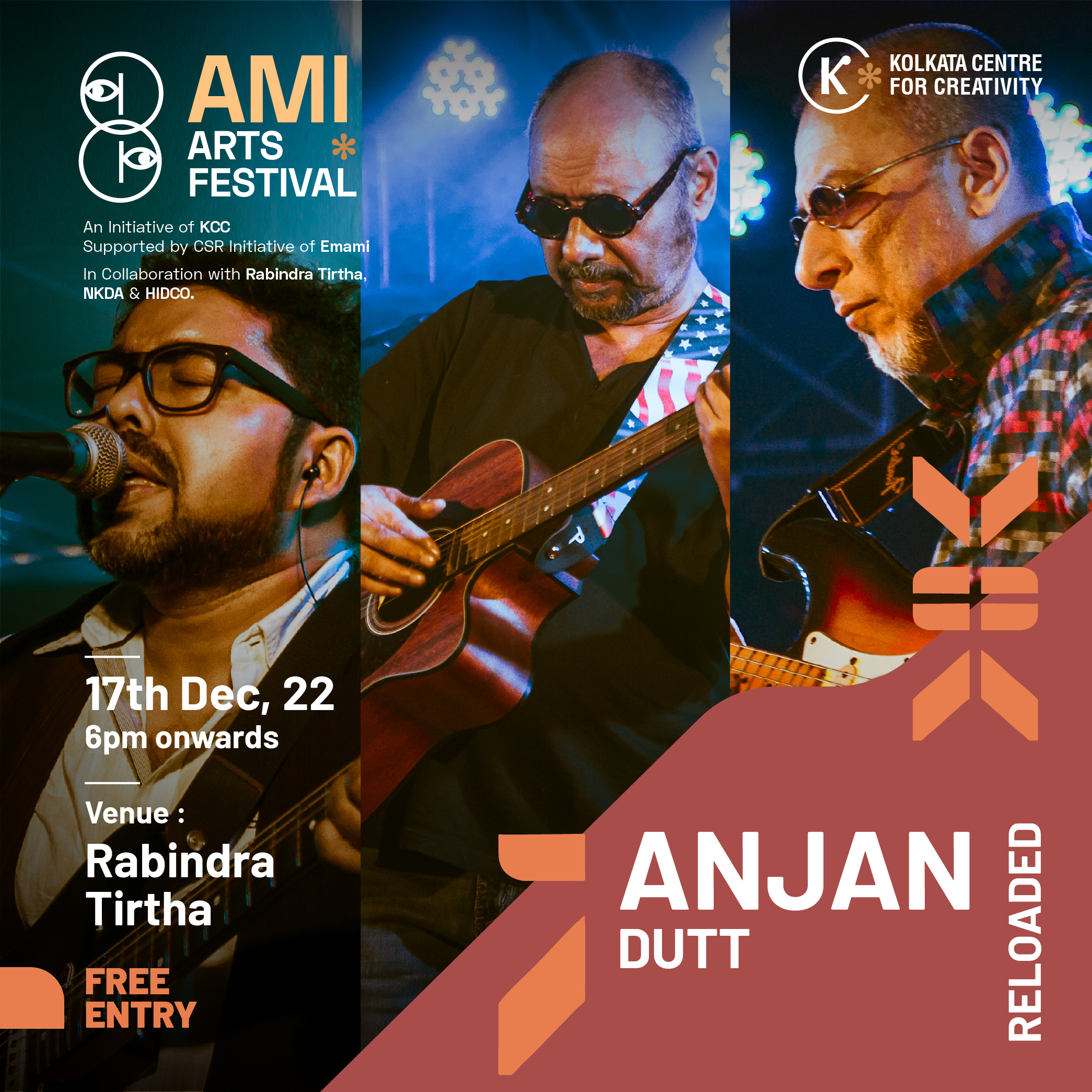 FREE ENTRY
Venue: Open-air Space, Rabindra Tirtha
Date: 17th December
Time: 18:00 - 20:00 Hrs (IST)