Mastering The Art of Lac Doll Making
KCC brings an exciting workshop on making 'Gala Putul', conducted by Brindaban Chandra on 10 December, from 12 pm to 4 pm.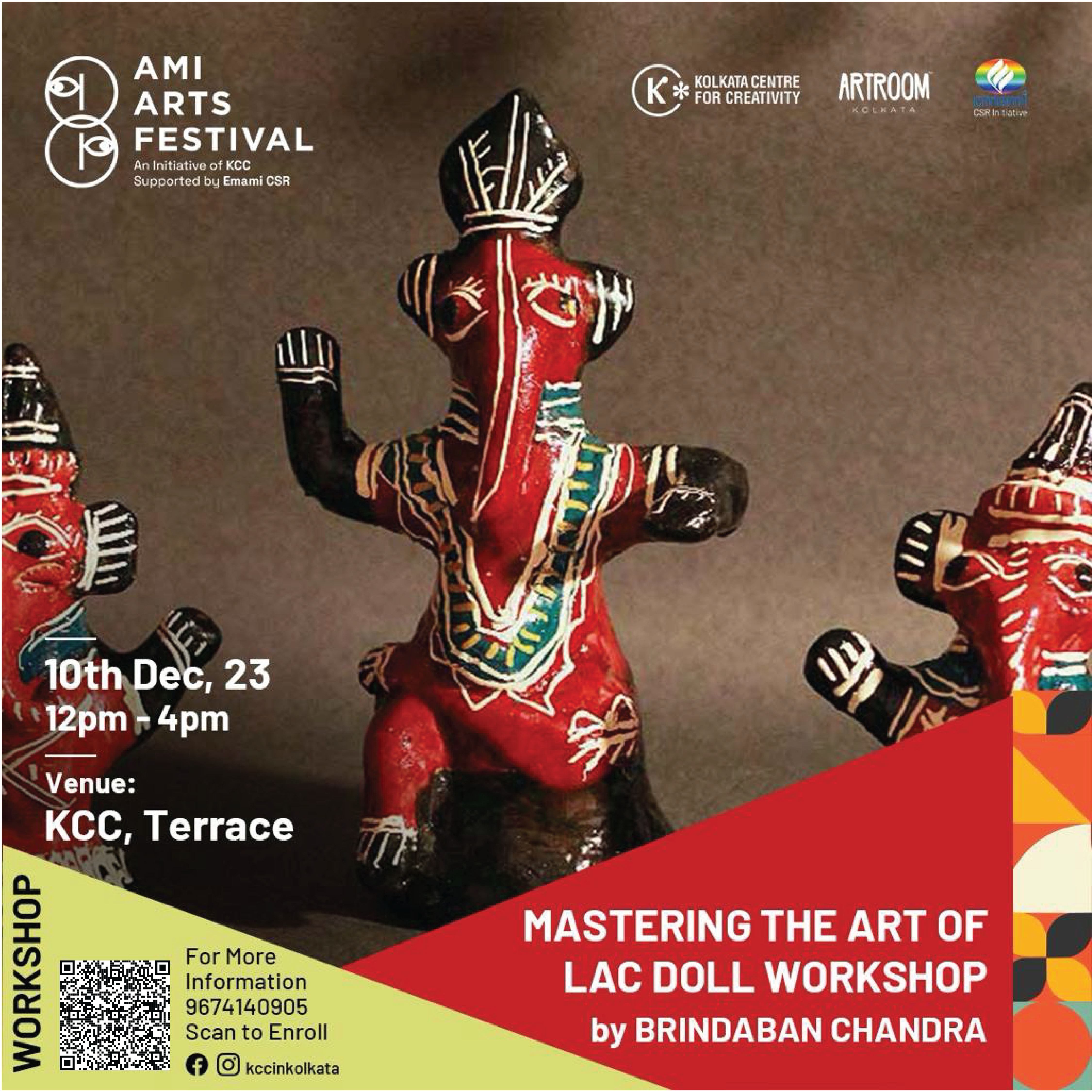 The workshop will provide participants with hands-on experience in making Lac Dolls and provide a space for discussion on the cultural significance and craftsmanship behind this dying folk art form of Bengal. 

Lac Dolls are a unique traditional art form with a very deep impression on the Indian culture. These dolls have a typical structural formation and were traditionally used for the purpose of playing or worshipping. The colorful dolls are made from a natural resin-like ingredient called lac, derived from lac insects, with just a basic indication of limbs and other features.    
All materials will be provided, and participants can collect their work after the completion of the workshop. 
Register Here!
Special Offer 
Avail a special early bird offer of INR 1,000 valid till 30th November. The regular fee is INR 1,500. 

Trainer profile  
Brindaban Chandra has been working for 45 years. He has facilitated many lac doll-making workshops at many places in India including Santiniketan, Ranchi, Chandigarh, Bhopal, and Mumbai. Currently, he is associated with The Heritage School, Kolkata.   
Recommended for  
15 years and above peoples are eligible for the workshop.   
To know more about other workshops at AMI Arts Festival,

Click Here!