Magic of Madhubani Paintings: Bookmark Making Workshop
Immerse yourself in the rich tradition of Madhubani painting, a renowned art form originating from the Mithila region of Biha, on 7 December, 12 pm to 3 pm at KCC.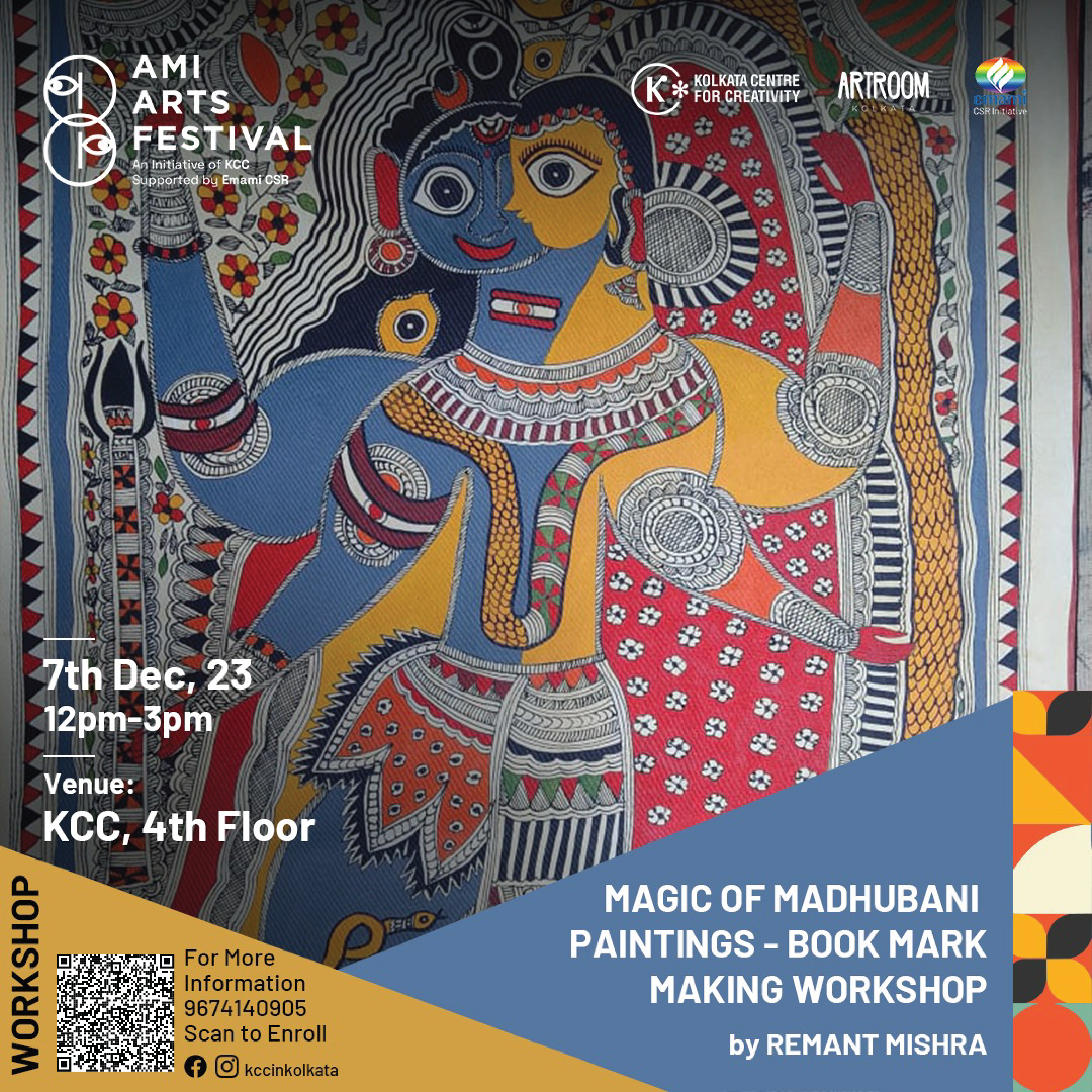 Renowned artist Remant Mishra, a fourth-generation Madhubani artist, invites you to explore the vibrant world of Madhubani through this beginner-level workshop. Learn the intricate geometrical patterns and the representation of ritual content typical in festivals and marriages. 

Register Here!
What You Will Learn: 
Basic drawing techniques 
Colour mixing techniques 
Colour compositions 
Colour application and brush techniques 
Workshop Highlights: 
Madhubani Painting's History: Dive into the roots of Madhubani painting, understanding its cultural and historical significance. 
Various Elements and Patterns: Explore the diverse elements and patterns that define Madhubani art. 
Paint Thin Patterns: Master the skill of painting thin, intricate patterns characteristic of Madhubani. 
Drawing the Final Painting: Bring your learning together to create your very own Madhubani masterpiece. 
Special Offer 
Avail a special early bird offer of INR 750 valid till 30th November. Regular fee is INR 1,000. 
Trainer Profile: 
Remant Mishra, born in 1983 in a Madhubani artist family, is a fourth-generation artist from a village near Madhubani. With a list of awards spanning pages, Remant has showcased his excellence on global platforms. Conducting workshops for both kids and adults, his notable artworks adorn prestigious institutions like Central Bank's Officer Training College in Bhopal and Kolkata. 
Recommended for: 
This workshop welcomes complete beginners (minimum 12 years old) and individuals of all skill levels. Whether you're new to art or seeking to refine your techniques, Remant Mishra will guide you in effortlessly creating a beautiful Madhubani bookmark by the end of the workshop. 
To know more about other workshops at AMI Arts Festival,

Click Here!