Journeys is a work-in-progress production where life and art meet in transit through words and melody. In such dismal times when a pandemic looms large on humanity, the production aims at talking about humanity through the performance.
About the Production:
Interdisciplinary artist Sujoy Prosad Chatterjee and acclaimed composer-musician Shibasish Banerjee are ready to open the new edition of Journeys — a signature arts project by the duo. This production has opened in cities like Bombay, Bangalore, Vancouver and even Toronto. Journeys is essentially a performance in words, storytelling, musical integrations, spoken words, letters and excerpts of plays that has garnered audience appreciation everywhere. The artistic texts that have formed the core of this project run from Tagore to Cohen and the music ranges from original scores to popular love songs.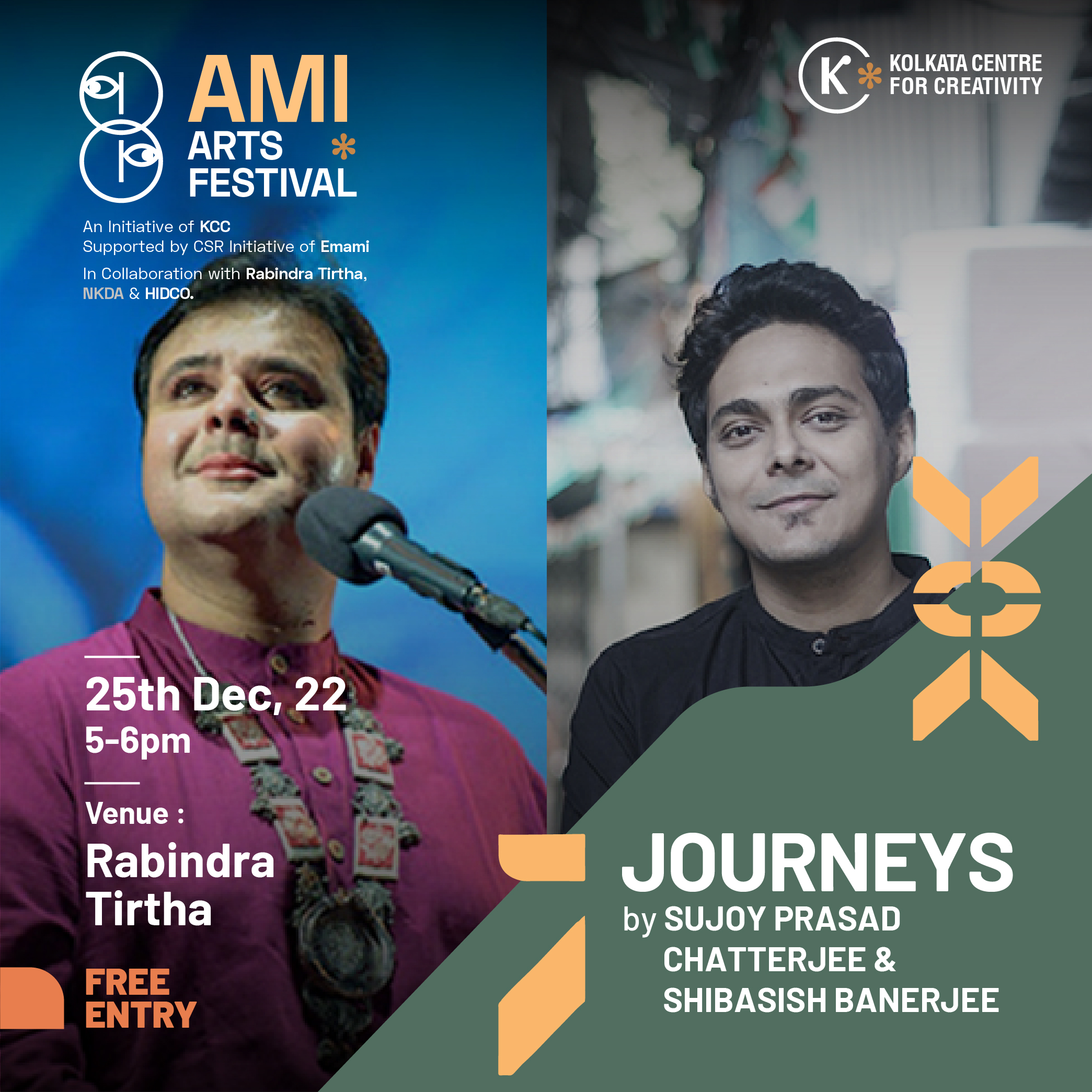 FREE ENTRY
Venue: Open-air Stage, Rabindra Tirtha
Date: 25th December
Time: 17:00 - 17:30 Hrs (IST) onwards