Healing through Creative Expression with Tripura Kashyap
When body carries stress, there is a  process of releasing that stress too. These four sessions are specially designed for mothers from all professions or homemakers. When this society ask 'mothers' to be with ten hands, they need to have the way of releasing the pressure too.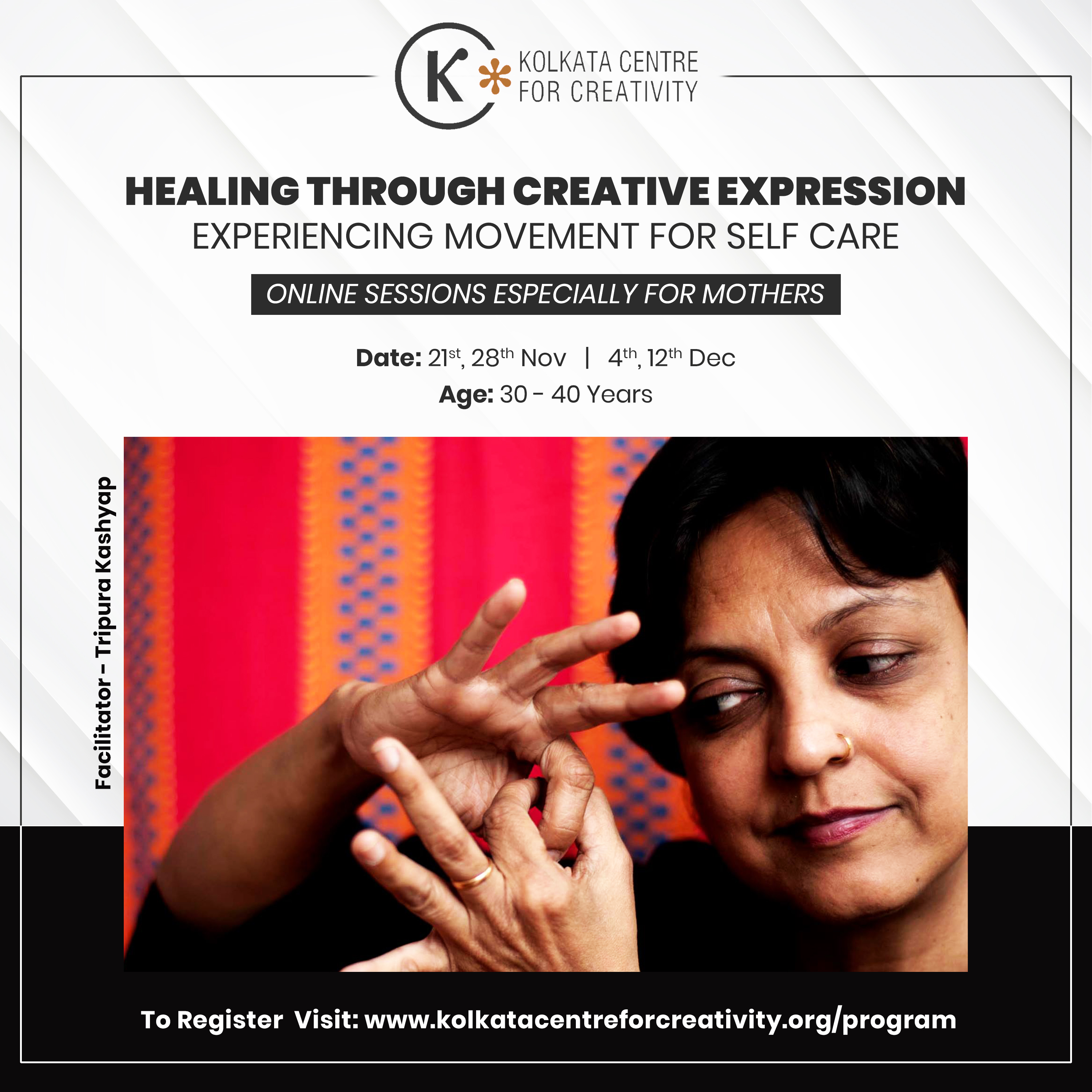 Dance Movement therapy facilitates the release process by moving body, connecting mind and body and also by understanding self care process. Dance Movement Therapist Tripura Kashyap will facilitate the sessions to take care of mental health and well-being of self. 
Register Now
Artist Bio: 
Tripura pioneered Creative Movement Therapy in India in 1990. She studied Dance therapy at Hancock Centre, Madison,  Wisconsin, USA and subsequently obtained her M.A. in Psychology.  She received a first class diploma for her training in classical dance at Kalakshetra, (Chennai). Later she also trained in Jazz, Ballet, Modern dance, Choreography and Dance theatre at the International Choreographers Residency in the American Dance Festival USA. Tripura received fellowships from Ashoka International Foundation and Indian Ministry of Culture for her innovative work in dance therapy and contemporary dance. She authored "My Body, My Wisdom" a handbook on Creative dance therapy published by Penguin. She was founder-director of Apoorva Dance Theatre, Bangalore and worked collaboratively with filmmakers, visual artists and musicians on cross-art projects and performances. Tripura also worked as a projects coordinator for Bhoomika dance Company (Delhi) and creative consultant for 'Dance-in-Education' program at Attakkalari Center for movement arts (Bangalore). She conceived India's first Movement therapy course in Delhi and is on the teaching faculty of dance and arts therapy courses in Pune and Bangalore. Tripura is the co-founder of Creative Movement therapy association of India.