Exploring the Essence of Acting Workshop
To act is to do. Actors prepare to become committed doers - through belief in their intentions, their emotions and their behavior. As people, however, we often learn and conveniently habituate ourselves to doing less, or to not doing. Sometimes, however, we don't want to take full responsibility for what we do. This habituating oneself isn't great training for an actor at all. Through a series of exercises, the workshop introduced participants to everyday tools that help release resistance to doing, demonstrate the benefits of committing to action and directly benefit actors in being authentic and real in their performance. The workshop was facilitated by Arts Manager, Theater Director,
Actor and Academician Divya Bhatia.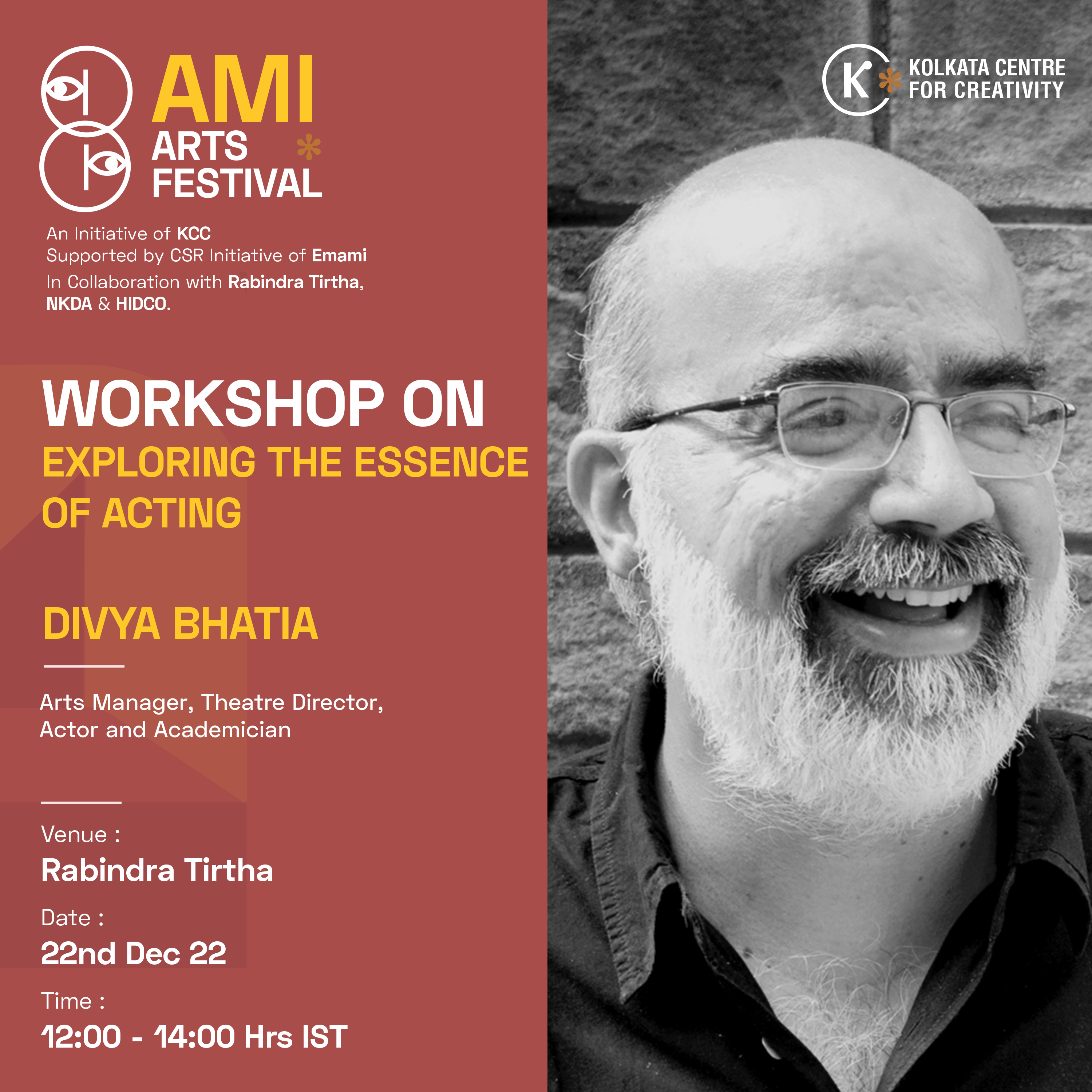 About the Facilitator
Divya Bhatia is a versatile arts professional with experience across a variety of disciplines. He is an Arts Manager, Theatre Director, Actor and Academician. He is Artistic Director and Producer of Jodhpur RIFF, India's premiere folk/ jazz/ roots music festival; Artistic Consultant at ComplexCity, a festival in Mumbai produced by YUVA; visiting faculty for Applied Theatre at the Royal Central School of Speech and Drama, London UK and India partner for their International Collaborative Outreach program; faculty at the South Asia Festivals Academy. He regularly presents and produces/ co-produces international music and theatre projects out of India, having toured artists in India, UK, South Africa, Europe, China and Australia. Divya has served on the Jury of WOMEX in 2019 and is on the global jury for the Aga Khan Music Awards 2022. Based in Mumbai, his other interests include contemporary dance, film, trekking, travelling and politics
Pay Here