Chhau is an acrobatic folk dance form having its origin in martial arts and is also known for the wonderful Chhau Masks. In 2018, the tag of Geographical Indication (GI) was accredited to Purulia's Chhau Mask and Purulia's Chhau dance was enlisted in 2010, in the UNESCO Representative List of Intangible Cultural Heritage of Humanity. Indian epics and mythology make up the content of this dance with depictions of Demons, Gods and various animals. Purulia happens to be the abode of Chhau practitioners of Bengal, which houses around 350 Chhau groups with around 6000 practicing artists. Recent days have also witnessed the practice and performance of 12 women led Chhau groups.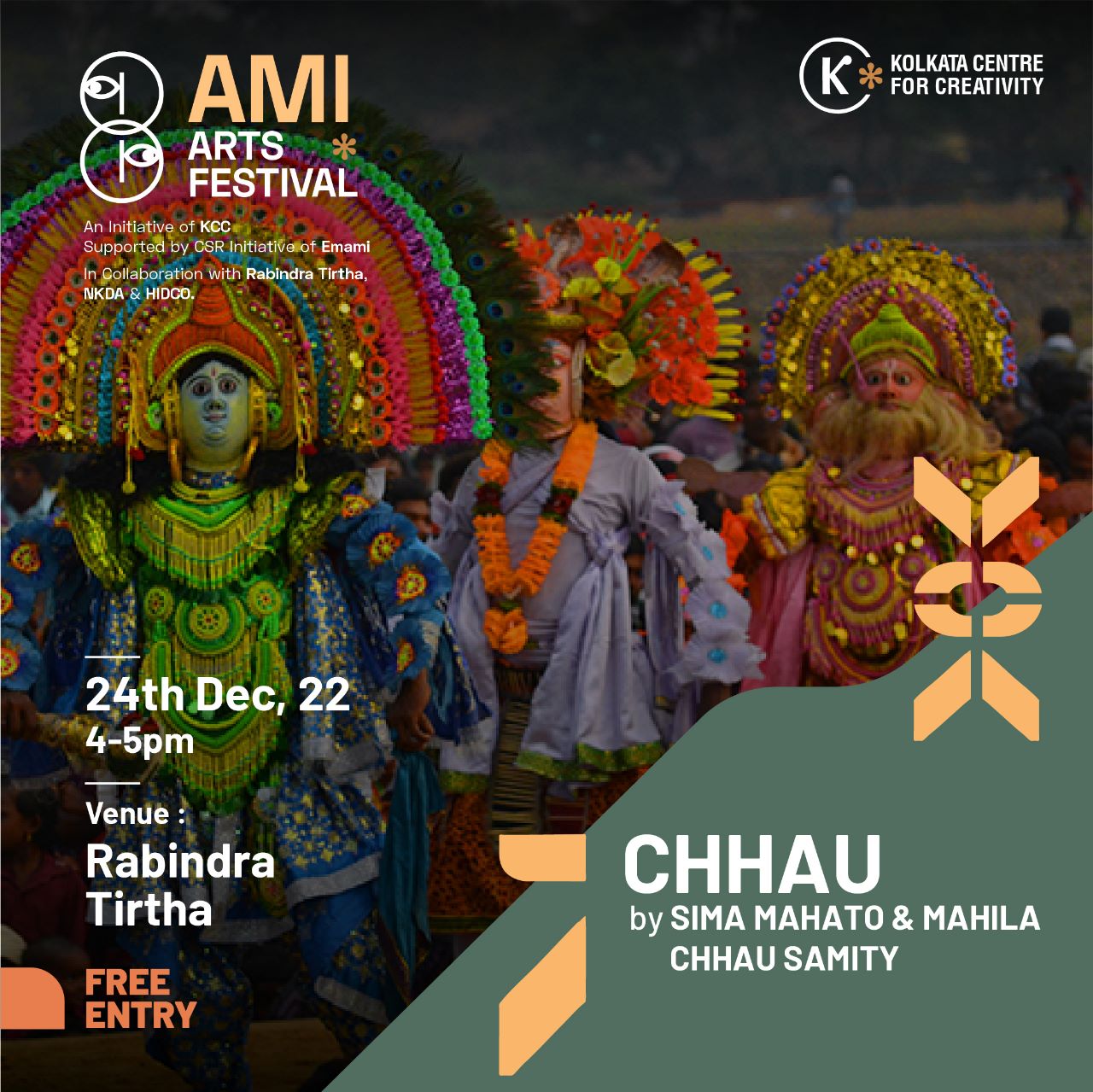 FREE ENTRY
Venue: Open-air Stage, Rabindra Tirtha
Date: 24th December
Time: 16:00 Hrs (IST) onwards
About the Chhau group 
Sima Mahato Mahila Chhau Samity is now one of the leading women Chhau teams in Purulia. This female Chhau team has practiced the dance for many years and the team hails from Choto Urma village, Balarampur of Purulia districts. The team has performed in many districts of West Bengal and Jharkhand region.