Dive deep into the intriguing world of "Bardo Beings" at the AMI Arts Festival on 6 December, 6.30 pm onwards!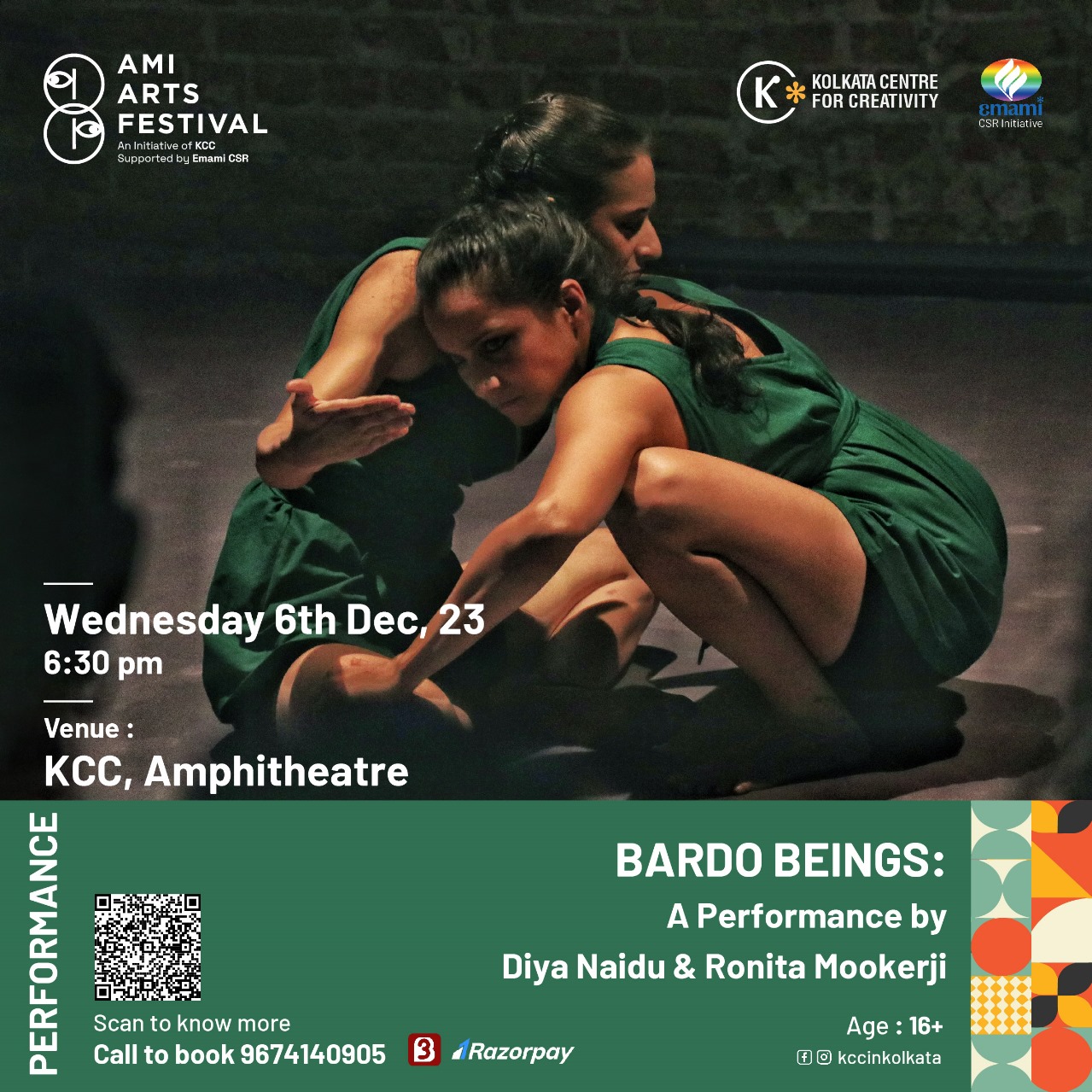 Join us for a mesmerizing choreographic journey that explores the profound concept of Bardo—a state of deep uncertainty and transition, mirroring the complexities of our modern world.

Get your tickets here:
Click Here!
Complimentary registration available for students:

Click Here!
About the Performance: "Beings of the Bardo" delves into the transitional space between life's moments, offering a profound insight into the uncertainties that define our reality. Inspired by Sogyal Rinpoche's "The Tibetan Book of Living and Dying," this performance challenges perceptions, blurring the lines between reality and imagination.
Through an exquisite fusion of visual and performance art, witness the intricate dynamics of human interaction, from primal instincts to the subtle echoes of past experiences. It's an emotional journey that resonates with the complexities of life, offering a reflection of our society's multifaceted nature.
Meet the Artists:
Diya Naidu (Choreographer): An independent artist rooted in Bangalore, Diya Naidu's work transcends gender, feminism, and the somatic implications of societal structures. With collaborations worldwide, including virtual reality projects, her artistry challenges norms and fosters community through dance.
Ronita Mookerjee (Performer & Choreographer): An award-winning choreographer and interdisciplinary arts expert, Ronita Mookerjee's journey spans Bharatanatyam, Odissi, and contemporary dance. Her performances across continents explore boundaries, pushing artistic expressions to new heights.
For any queries please contact +91 9674140905  or write to kcc@akst.org.in  
To know more about other performances at AMI Arts Festival,
Click Here!