Articulate Mentoring Programme
Articulate Mentoring Program or AMP is a unique mentorship program that seeks to inspire and equip young performers, artists and writers to engage better with art and culture. In the first edition, the mentees learned the skills of performance review from mentor Ananda Lal and guest lecturer Rustom Bharucha. In this second edition, through a carefully designed workshop model, the mentees shall engage with elements of book cover design. The primary goal of AMP is to help aspiring artists, writers and critics articulate more effectively in order to reach and engage the common masses. This includes book cover design which articulates within the span of one image the essence of the book and engages the reader, even before they have read the book itself. The connection that the book cover design instantaneously makes with its beholder is often an important factor when it comes to sales. This edition of AMP will not just teach you the basics of book cover design but also provide you with a deeper perspective on the industry itself.
The Anatomy of the Book Cover/ Book Cover Design
Designing book covers that captivate the viewer is a specialized skill set. The cover of a book needs to convey the magic of hundreds of pages within a single image, transporting readers into the world the author has created. In this online course, Pinaki De will introduce one to the basic skills one needs in order to design a book cover that could become as memorable as the book itself. The course will include a glimpse into a live project of Niyogi Books and a session with the COO and Director of the publishing house, Trisha De Niyogi. There will also be interaction sessions with publishers and editors offering their points of view in order for the mentees to understand what is required of them from an editor's perspective. This carefully curated edition of AMP, thus, provides the mentees with a holistic approach towards book cover design.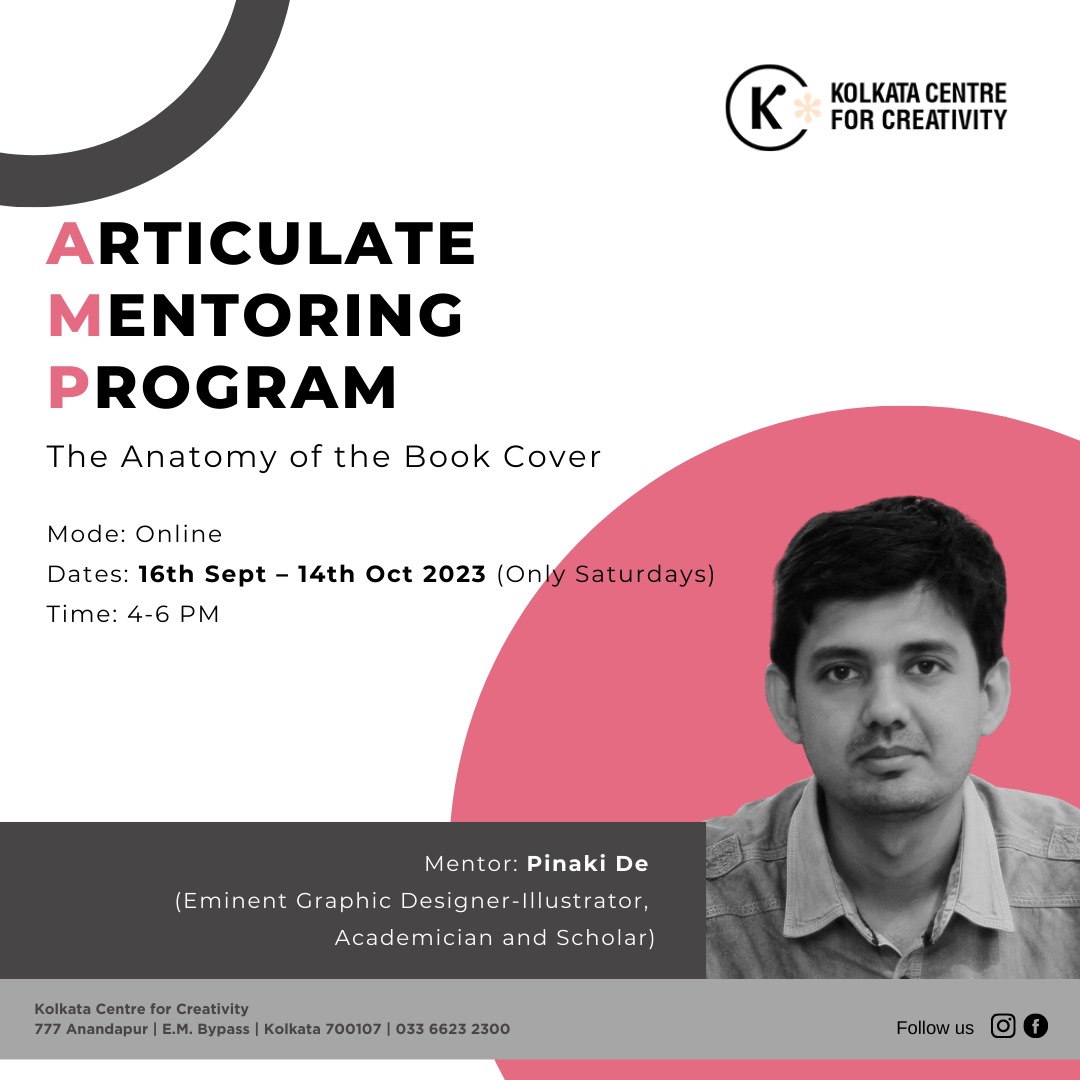 Meet the Mentor 
Pinaki De is a graphic designer-illustrator who regularly works for renowned publishers across the globe. He was the winner of the PublishingNext Prize, in 2017 and 2019. He won the prestigious Oxford Bookstore Bookcover Prize in 2017 and finished runner-up in 2021. A member of the Society for Preservation of Satyajit Ray Archives (i.e. Ray Society), his layout designs of Satyajit Ray's books based on the archival manuscripts are an important contribution that helps to preserve Ray's legacy. A TEDx speaker and a Charles Wallace Trust Fellow, his Ph.D. is in comics theory. Pinaki is one of the editors of the prestigious comics anthology Longform, published by HarperCollins in 2018, and Penguin in 2022 respectively. He is also the Indian comics advisor of Mangasia, the biggest-ever exhibition on Asian Comics curated by Paul Gravett for the Barbican, London. His book-length comics on Partition is due next year. Pinaki juggles his creative work with a day job as an Associate Professor of English.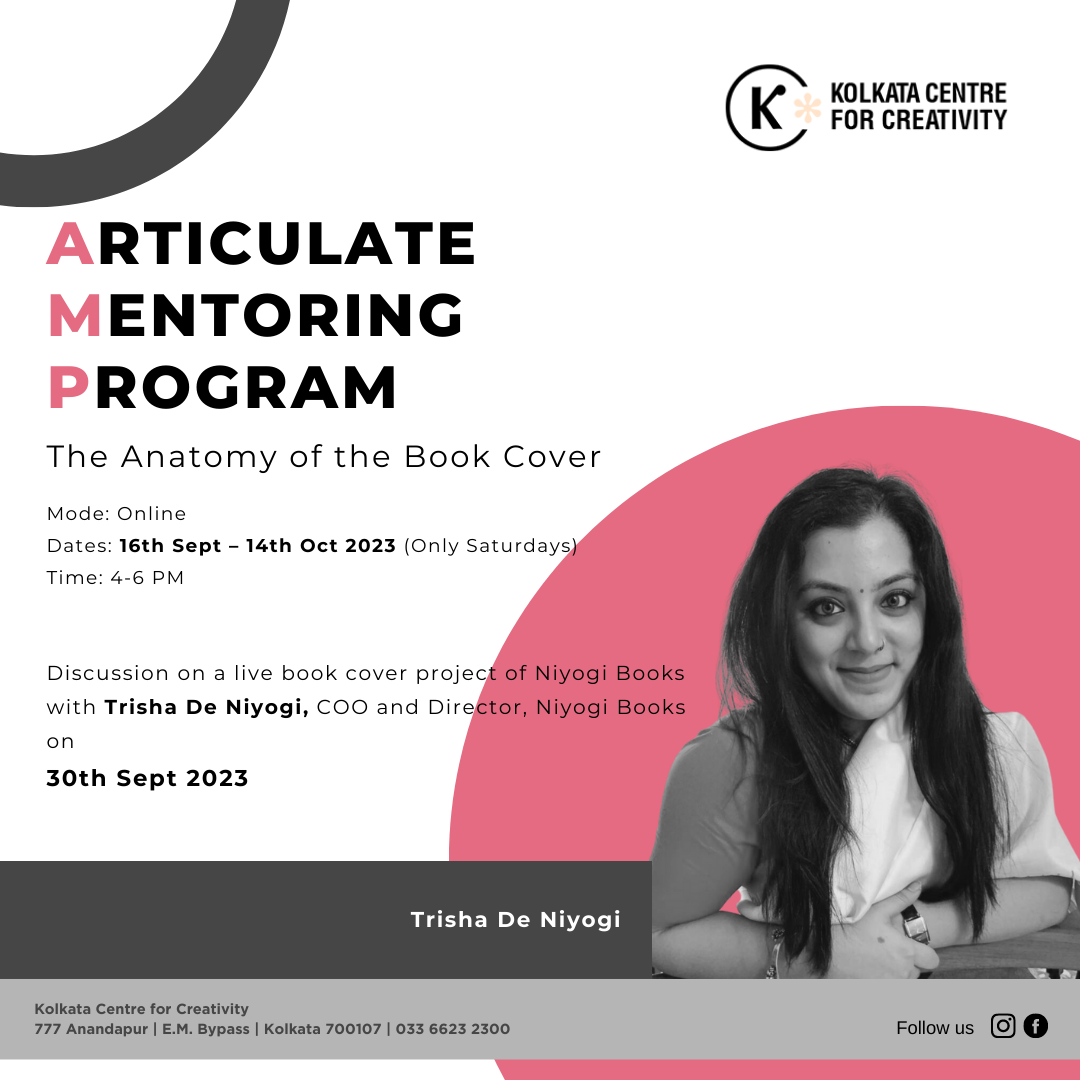 Meet the Experts 
Trisha De Niyogi is the Chief Operating Officer and Director at Niyogi Books, a homegrown independent publishing house based out of New Delhi, India. An avid reader, music aficionado and a cultural aesthete, she is a multi-faceted artist from Delhi, who is trained in Bharatanatyam and plays the piano. Her other professional interests focus on the 'education sector' & the 'cultural heritage of India', wherein she aims to bring about social reform and contribute in policy making. She is an adviser to multiple organizations, including Heritage & Education organization called Heritageshaala and an Indian Literature initiative called Purple Pencil Project as well as a diversity and inclusion platform, Belongg. Trisha holds degrees in Mathematics, Economics and Business Administration.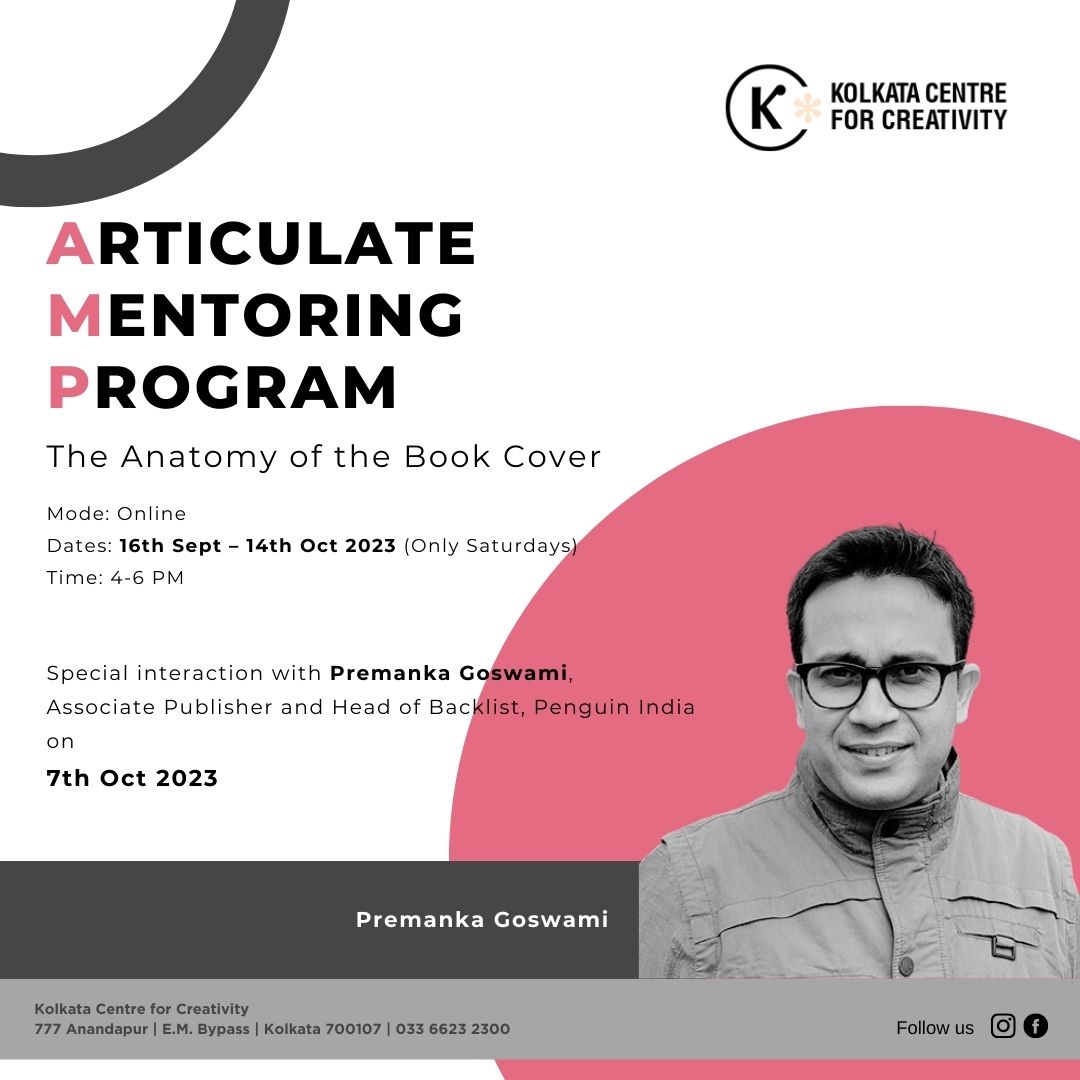 Premanka Goswami is an Associate Publisher and Head of Backlist, Penguin India; He is also the curator of The Penguin Dialogues and The Penguin Ray Library. He also heads Penguin's diverse backlist. He was named 'Editor of the Year' in 2019.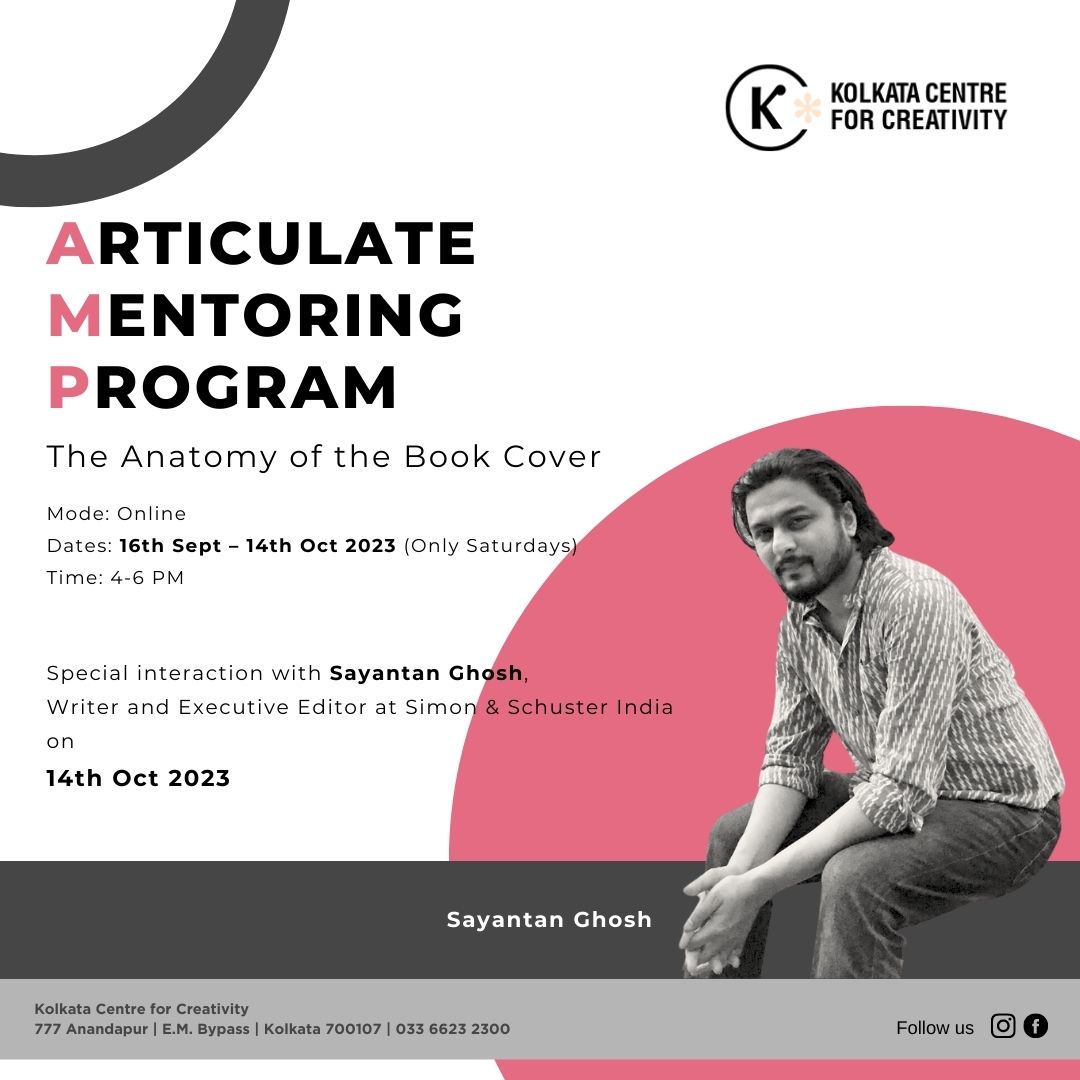 Sayantan Ghosh
lives in New Delhi, and is executive editor at Simon & Schuster India. His work has been published in Ambit Magazine, Electric Literature, Litro Magazine, The Quint, Firstpost, The Telegraph, National Herald, The Hindu Business Line, News9, and The Times of India, among others, and he writes a weekly book recommendation column for DailyO. He was shortlisted for the Editor of the Year award at the Publishing Next Industry Awards 2021.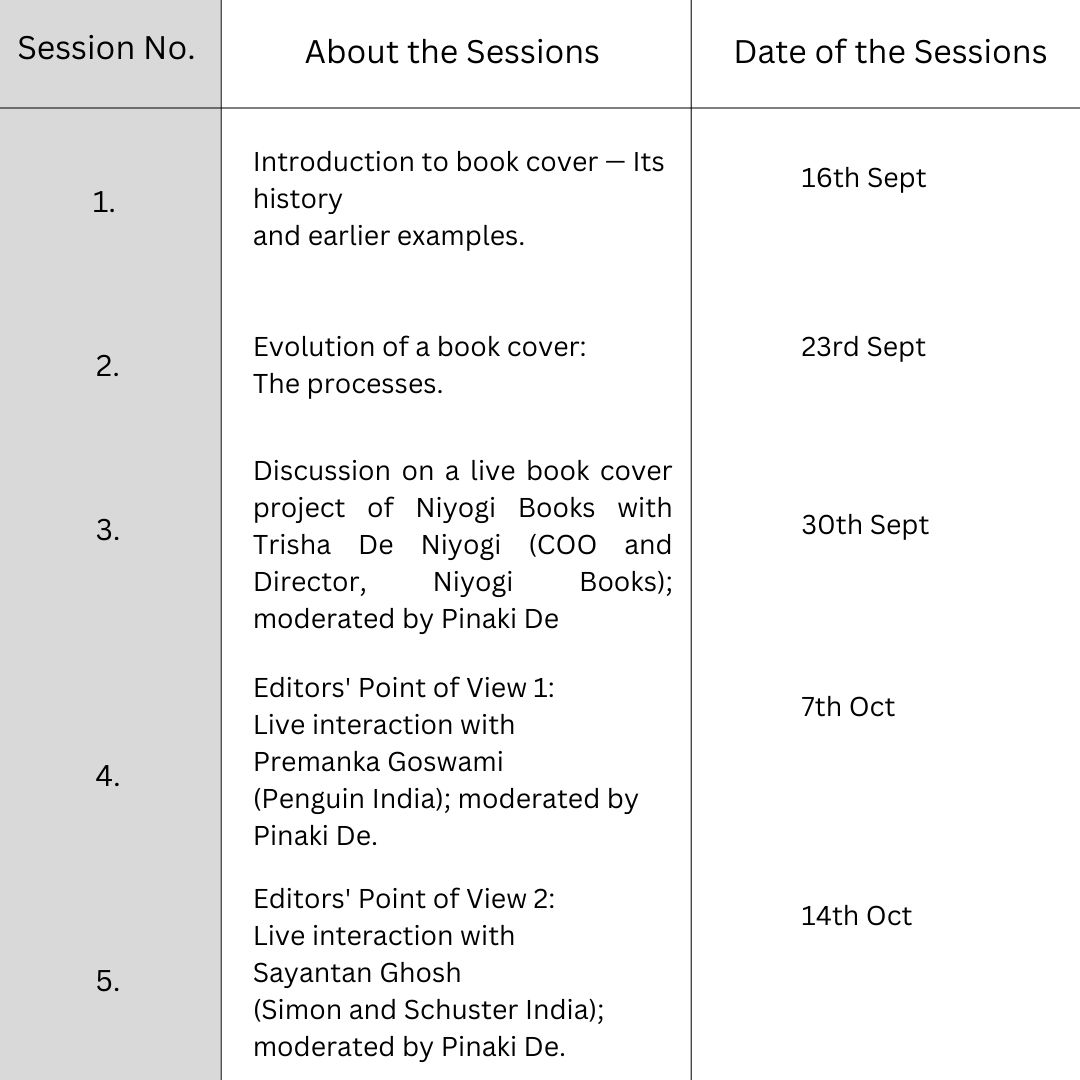 Exclusivity of the course:
Interactive sessions with discussions and live feedback (if required) 
10 hours of weekend-only classes for students as well as working professionals 
Mentoring from National Award-winning book-cover designer and illustrator, Pinaki De
Insights from Industry experts  
Live project from Pinaki De's desk with a leading publishing house i.e. Niyogi Books 
Please Note: All the classes will be held on Saturdays 4 PM onwards (for approximately 2 hours) 

Skills Required/Eligibility:  

Applicants must be above 16 years of age. 
Acquaintance with Adobe Photoshop is preferable.  
Knowing Adobe Indesign is an added bonus but not imperative. 
Loads of imagination and the patience to read a lot 
Rules and Regulations: 
The program would consist of 5 sessions. 
The sessions will be conducted online. 

Medium of instruction: English. 
Mentees would be required to attend all 5 sessions. 
Course Fee: INR 4500 (inclusive of GST) 
Pay Here
Outcome: 
All those who complete the AMP successfully will receive a Certificate of Completion. 
How to Apply: 
Make the payment. 
Click on the button below to submit your details. 
Apply Now!