AMI Arts Festival Presents Silajit Exclusive
Join us for the grand finale of the AMI Arts Festival 2023!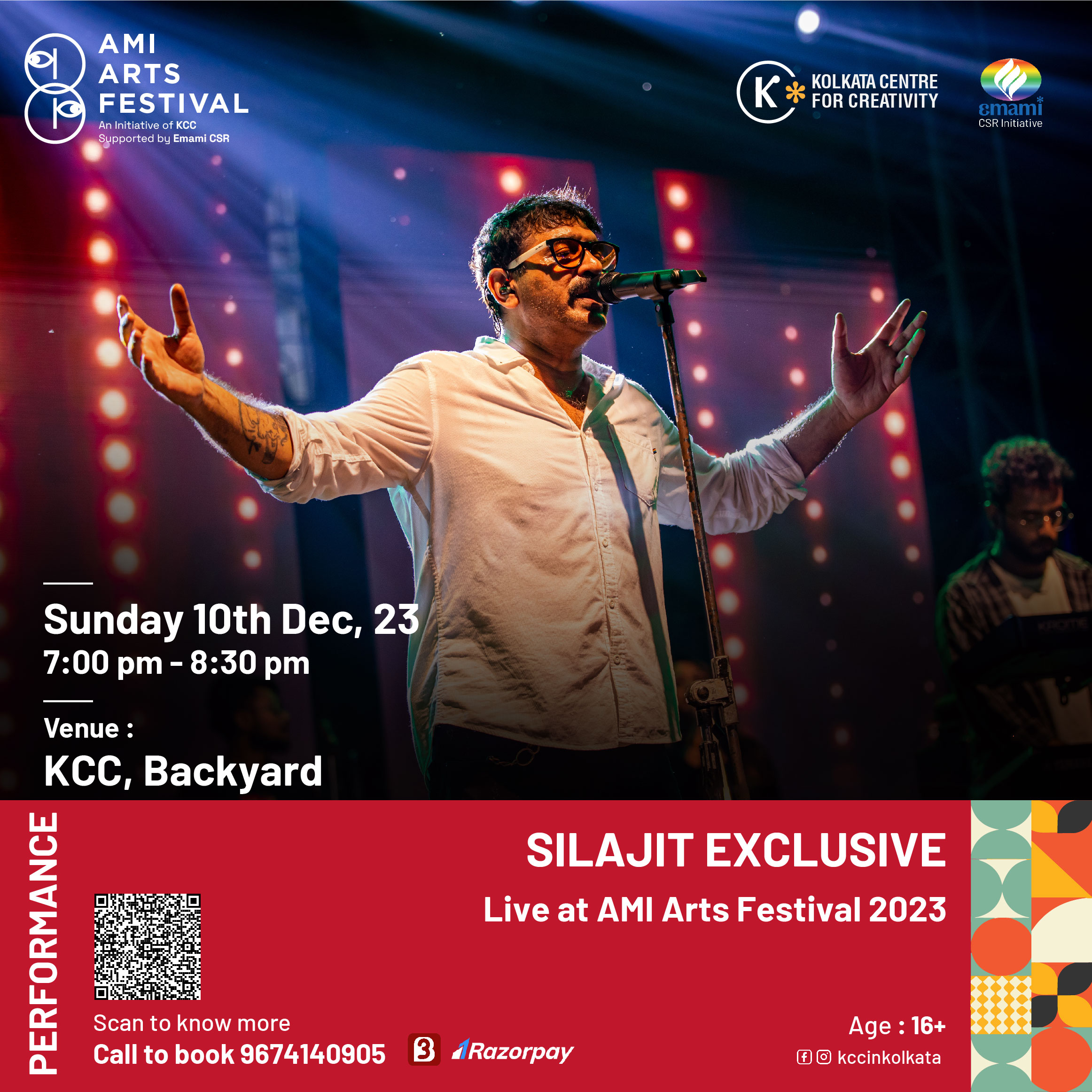 Get ready to witness an electrifying performance by Silajit, renowned Indian playback singer, music director, actor, and lyricist on December 10th, 7:00 pm at the KCC Backyard. This captivating show promises to be the highlight of the festival, infusing the night with unparalleled energy and creativity. Don't miss out on this mesmerizing culmination of artistic brilliance! 
Book Your Ticket Here!
Complimentary registration available for students:
Click Here!
About Silajit Majumder 
Silajit Majumder is a multifaceted artist known for his contributions to the Bengali and Hindi film industries. Renowned as a playback singer, music director, actor, and lyricist, Silajit has carved a niche with his exceptional talent. From his debut solo album "Bhoomika" in 1994 to a repertoire of albums and notable film appearances, Silajit continues to enthrall audiences with his versatile skills. 
His journey spans across various cinematic projects, including notable roles in films like "Asukh" (1999) by Rituparno Ghosh and "Krantikaal" (2005) by Sekhar Das. Additionally, Silajit's musical prowess shines through in his work as a music director for films like "Chupkatha" (2012) and his soulful renditions in movies such as "Kidnapper" (2013), "Jomer Raja Dilo Bor" (2015), and "Jawker Dhan" (2017). 
Apart from his musical endeavors, Silajit has left a mark in the realm of acting with appearances in films like "Mahulbanir Sereng" (2004), "Hemlock Society" (2012), and "Highway" (2014). His contributions to the entertainment industry continue to inspire and captivate audiences worldwide. 
To know more about other performances at AMI Arts Festival,
Click Here!