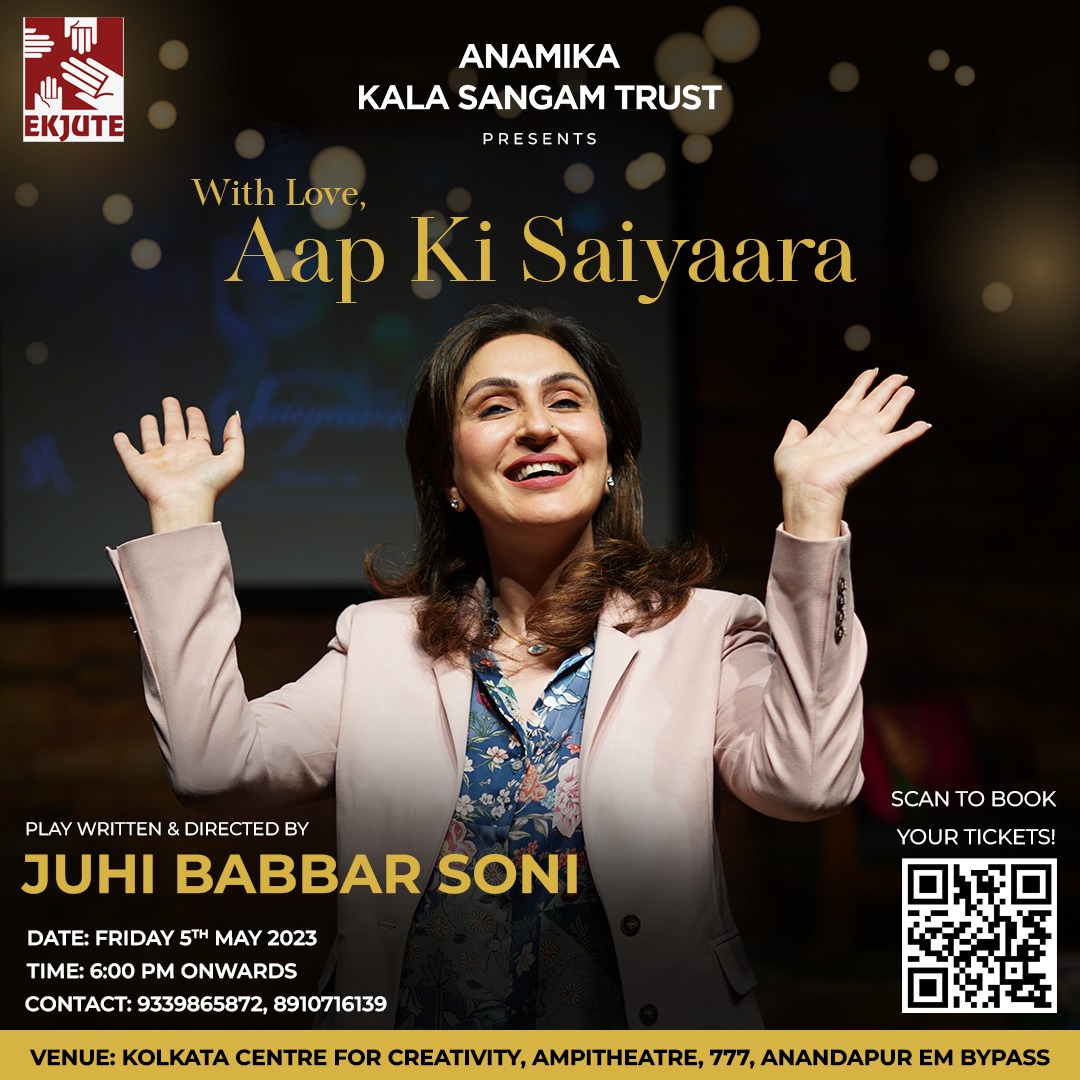 Nadira Zaheer Babbar conceived and modelled the persona "Saiyaara" on herself. 
Saiyaara is unflappable, driven, and urban. She is a modern Indian woman who dreams big. Her engaging conversational technique with the gallery stimulates the audience while also conveying her wonderful and sarcastic opinion on "men, marketing, and more"!  
Saiyaara promises to gleam her way into your heart and sparkle forever. 
AKST presented this mind-blowing production with Ekjute Theatre Group for the first time in Kolkata on May 5 at the Kolkata Centre for Creativity. 
---