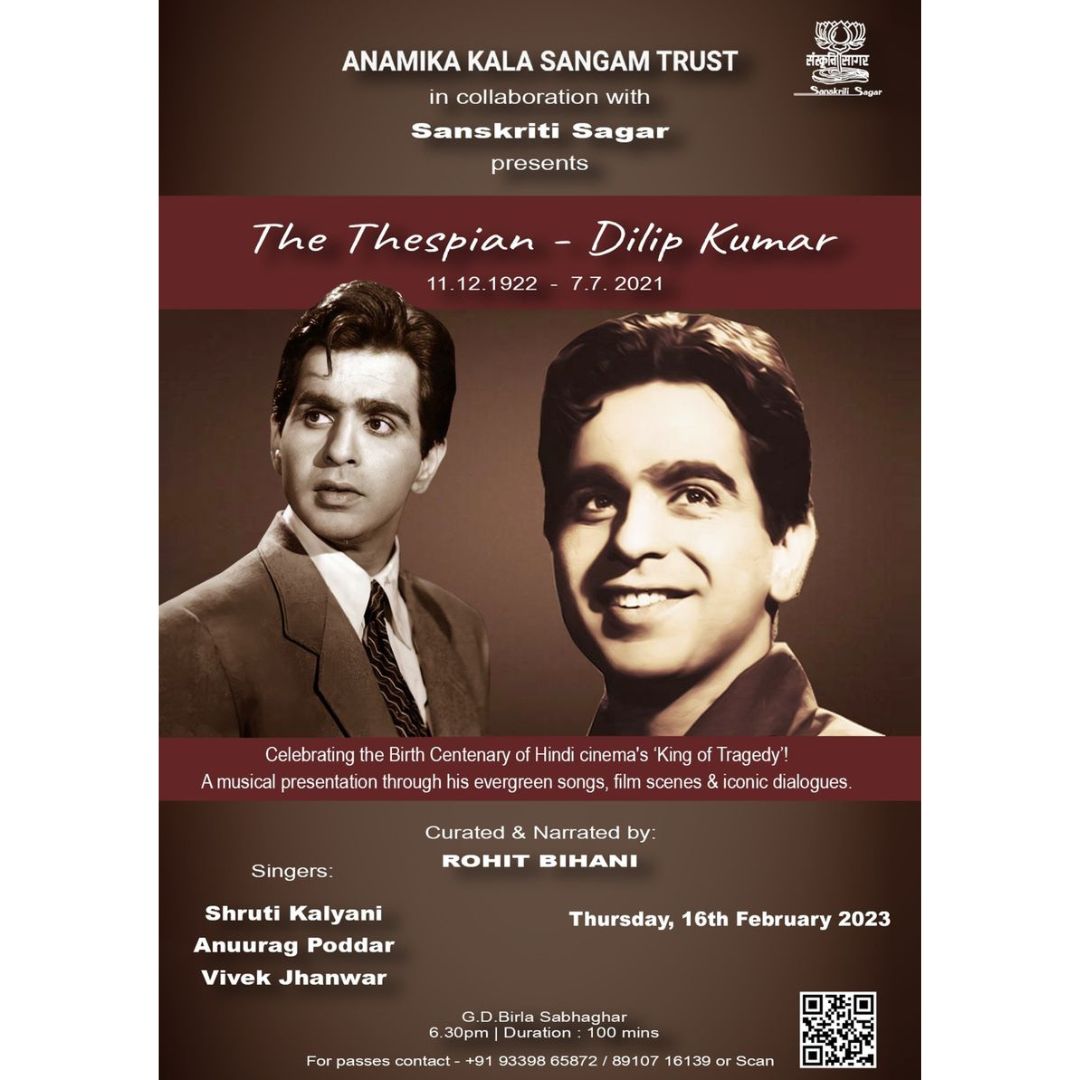 The Thespian - DILIP KUMAR

Anamika Kala Sangam Trust is proud to present a grand musical show in collaboration with Sanskriti Sagar based on the Bollywood film industry's the king of Tragedy- The thespian- Dilip Kumar.
Dilip Kumar is one of the maestros of Bollywood films perfectly titled "The King of Tragedy". Having left us barely 2 years ago, we celebrate his birth centenary, in collaboration with Sanskriti Sagar in G.D.Birla Sabhaghar. The singers for the show are Anurag Poddar, Vivek Jhanwar, and Shruti Kalyani . This one-of-a-kind beautiful event is curated and presented by Rohit Bihani.
Date : Thursday, 16th February 2023 
---
---