THE FISH! PHILOSOPHY – COMMUNICATE, CONNECT, AND COLLABORATE
In today's professional landscape, employees value an emotionally supportive environment. They seek a sense of purpose in their work and value close relationships with their colleagues. They want to be recognized regularly and be heard. When people don't feel valued, they stop believing they make a positive difference.

The FISH! Philosophy helps you build a culture that meets these needs and motivates people to contribute their unique talents. It empowers people to 'Be There' for each other. When people experience how good it feels to be appreciated - and appreciate others - they focus on what they can "give" rather than what they can "get."
Modelled after the Pike Place Fish Market, FISH! is a business technique that John Christensen created in 1998 to improve organisational culture. He developed the four practices and wrote about it in his famous book titled 'FISH!' to help individuals improve team communication, attitudes and empathy at the workplace.
The philosophy strengthens trust, teamwork and engagement – the very foundation that your team needs to feel supported, valued, respected, and excel. It can help you create the change you're looking for in your team.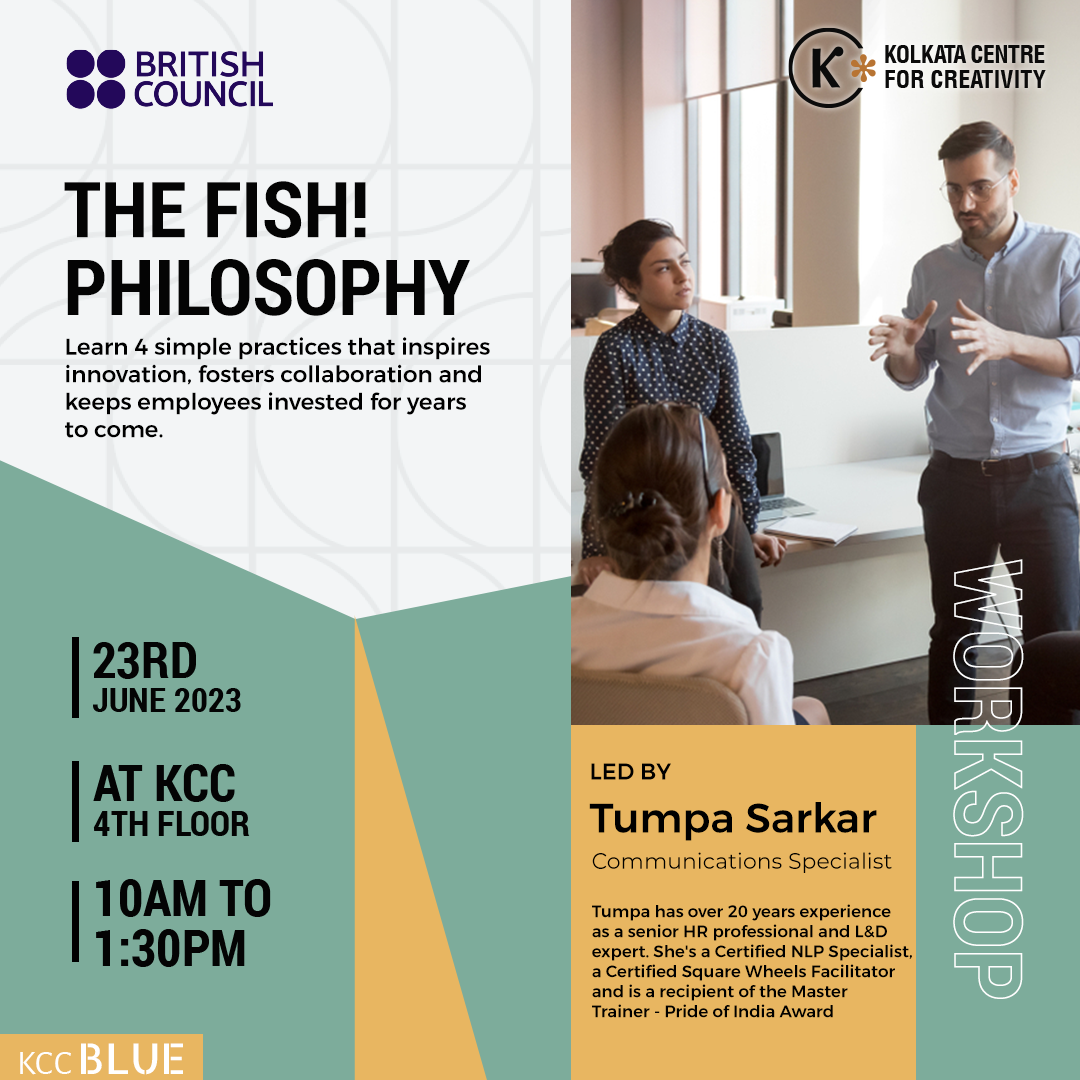 ORIGIN OF THE FISH!
Filmmaker John Christensen was in Seattle when he discovered a business that pulsed with enthusiasm and commitment. It was the World-Famous Pike Place Fish Market, where large crowds come to watch the fishmongers work and buy lots of fish. 
So he made a film about the fishmongers. It's called FISH! and it explores four simple practices anyone can use to be successful. These practices, known as The FISH! Philosophy, are:
Be there: This is about being emotionally present for people and being in the moment – not always easy in such a busy world with so many distractions.
Play: Allowing people to tap into their natural creativity, enthusiasm and having fun. Play is the spirit that drives the curious mind. 
Make their day: Finding simple ways to serve and delight people in meaningful and memorable ways.
Choosing your attitude: Taking responsibility for what life throws at you and recognising that you have a choice of how you are each day and that choice you make impacts others.
LEARNING OUTCOMES
By the end of this workshop, participants will have:
Learned the strategies of effective communication and connecting with others more effectively
Understood the importance of creativity and innovation in team communication (From Boring to Awesome!) to improve teamwork and boost team morale.
Understood the importance of listening as a crucial communication to boost genuine empathy for effective team and customer engagement.
Learned Persuasion and Questioning Strategies for better alignment of work behaviours to business goals.
TRAINER PROFILE
The workshop will be led by senior British Council consultant, Tumpa Sarkar. Tumpa has over 20 years' experience as a senior HR professional and L&D expert. She's a Certified NLP Specialist, a Certified Square Wheels Facilitator, a Certified Assessor – CII HR Excellence Model and is also a recipient of the Master Trainer – Pride of India Award. 
Tumpa has designed and delivered a variety of programmes for ITC, Tata Hitachi, Tata Steel, Birla Group of schools, Apeejay, CESC, Coal India, United Breweries, HDFC and several others and has also trained employees for overseas organizations in Tokyo and Hong Kong.
WORKSHOP METHODOLOGY
This programme is highly interactive and will enable participants to not only learn the four practices of the Fish Philosophy but also convert them into work practices that can be transferred back to their own roles and workplace. Participants will engage themselves in interactive and reflective games and exercises, role plays and group discussions.

WHO SHOULD ATTEND
The workshop is open to all working professionals
WORKSHOP FEE
Individuals:
INR 1,750
Groups:
INR 1,750 per participant: 1-2 participants
INR 1,500 per participant: 3 or more participants
Fee includes module designing and delivery, trainer costs, worksheets, online reference materials, stationery, lunch and refreshments and Certificate endorsed by the British Council and Kolkata Centre for Creativity.
For institutional groups of three or more participants and to avail group discount: 
Email the list of nominated individuals to marcom.kcc@akst.org.in and pay the workshop fee either by bank transfer or an A/c payee cheque/DD in favour of 'Anamika Kala Sangam Trust'.
Bank details are given below:
              Name of the organization – Anamika Kala Sangam Trust
              Bank Name – ICICI Bank
              Account No. - 128701 001 005
              IFSC Code – ICIC0001287
               TAN- CALA10850A
              GST: 19AAATA4406C1ZA
In the case of cheque or DD, send them to: Mousruti Das, Kolkata Centre for Creativity, 777 Anandapur, EM Bypass, Kolkata 700107. Behind Fortis Hospital.
Fees paid for this event are non-refundable and by registering for this event, the participant agrees to this policy. Only if for any unavoidable circumstances the event is cancelled by KCC, a refund will be provided to all participants who have paid the fees.  
For queries, please call Manish Gupta on 9830074073.