MY KOLKATA IN KOLKATA 3.0 (Exhibition)
'My Kolkata in Kolkata' or MKIK is one of Kolkata's most sought-after annual photography shows, celebrating both the city and the photographers. In 2022, Reena Dewan, the curator of this initiative, invites photographers to explore the idea of 'Isolation' and to interpret the same in their own way. With Covid-19 wreaking havoc around the world, 'isolation' has become a household word; an everyday reality. The pandemic-induced lockdown cornered each and every individual and forced them to go into isolation. While on one hand this state of isolation submerged human consciousness into an acute feeling of crisis, loneliness and helplessness, on the other hand, it also led to the blossoming of creativity. Engineers became chefs, accountants became painters and bankers discovered their inner musicians. Time spent alone almost always leads to introspection and clarity on how one wants their life to be. Isolation feels like a dark tunnel but most of the time, there is a light at the end of it.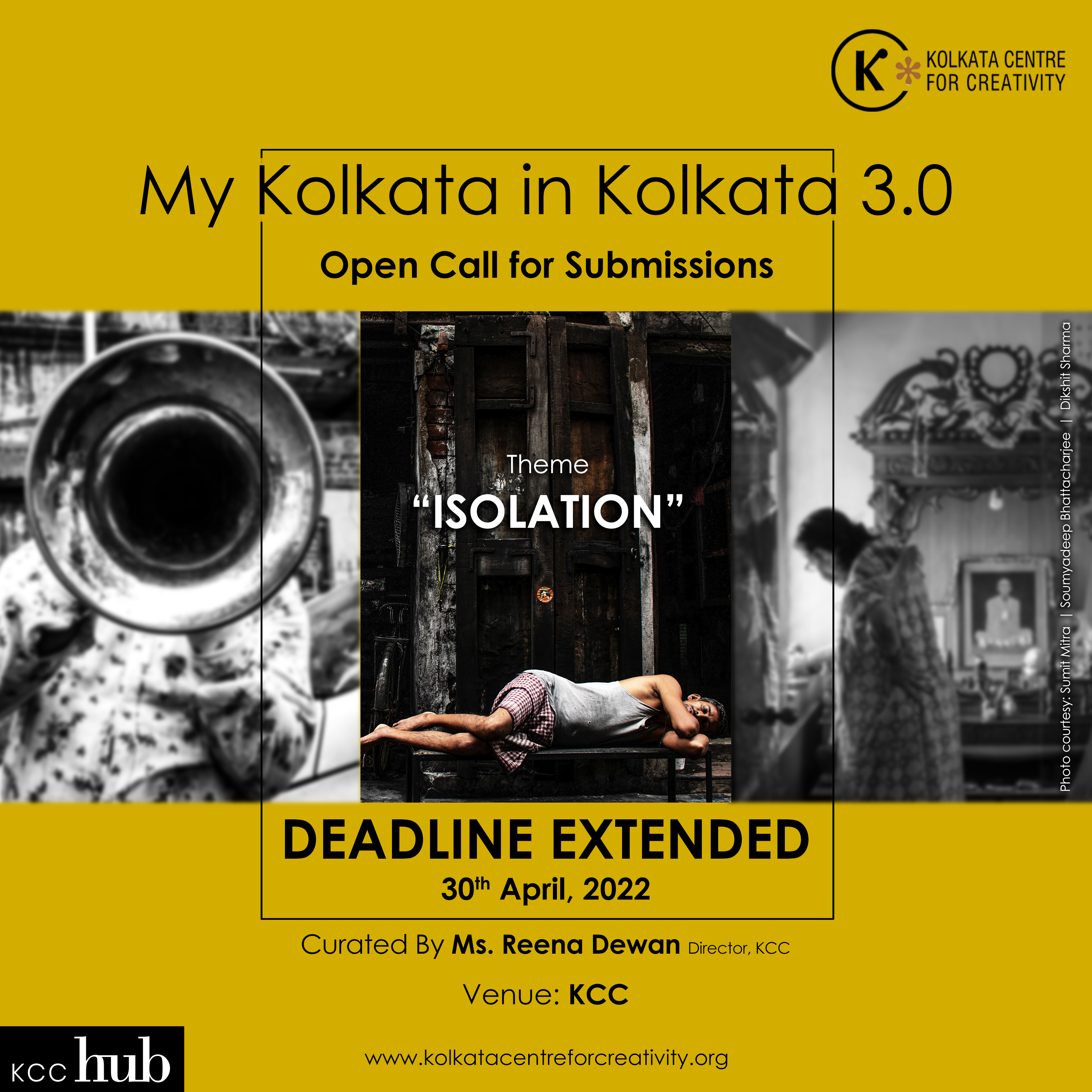 Isolation is also a personal affair. One might choose to isolate oneself. They can feel isolated even in a crowd and not because of loneliness. While isolation can be painful, it can often be contemplative and productive. It is worth remembering that isolation can also be found in our surroundings - from nature to architecture. One solitary leaf on a barren tree, a dilapidated house in the middle of nowhere - isolation is all-pervasive. Isolation can also be a lens through which one views the world. Delving deep into the multitude of faces of Isolation is what MKIK 3.0 is all about.
Register Now
ONLINE SUBMISSION DATE: 1st Feb to 30th April, 2022
SELECTION DATE: 1st May to 31st May, 2022
EXHIBITION DATE: 16th July to 25th July, 2022
• Please note that the amount INR. 500 that is being charged is a processing fee and hence, cannot be refunded
• Upon selection, you will be required to pay INR 300 for the printing, mounting and framing of each photographs, which will be done by KCC. 
Yes (For submission fee INR. 500)

Submit Your Details