LEARN TOGETHERNESS 2022 (Exhibition)
'In the second edition of Learn Togetherness, Kolkata Centre for Creativity is organising an exhibition on the theme of "Being Queer, Being Home". KCC would be celebrating the LGBTQIA++ Pride Month in June 2022, through visual art, performing art, and literary creations based on the idea of "home" explored through the queer lens of artists selected through an open call. The exhibition aims to include multiple art forms like paintings, photographs, sculptures, installations, writings, and performance pieces that explore "home" in relation to being queer—from the perspective of a queer person in a conventional home to the utopic exploration of how a queer home might be.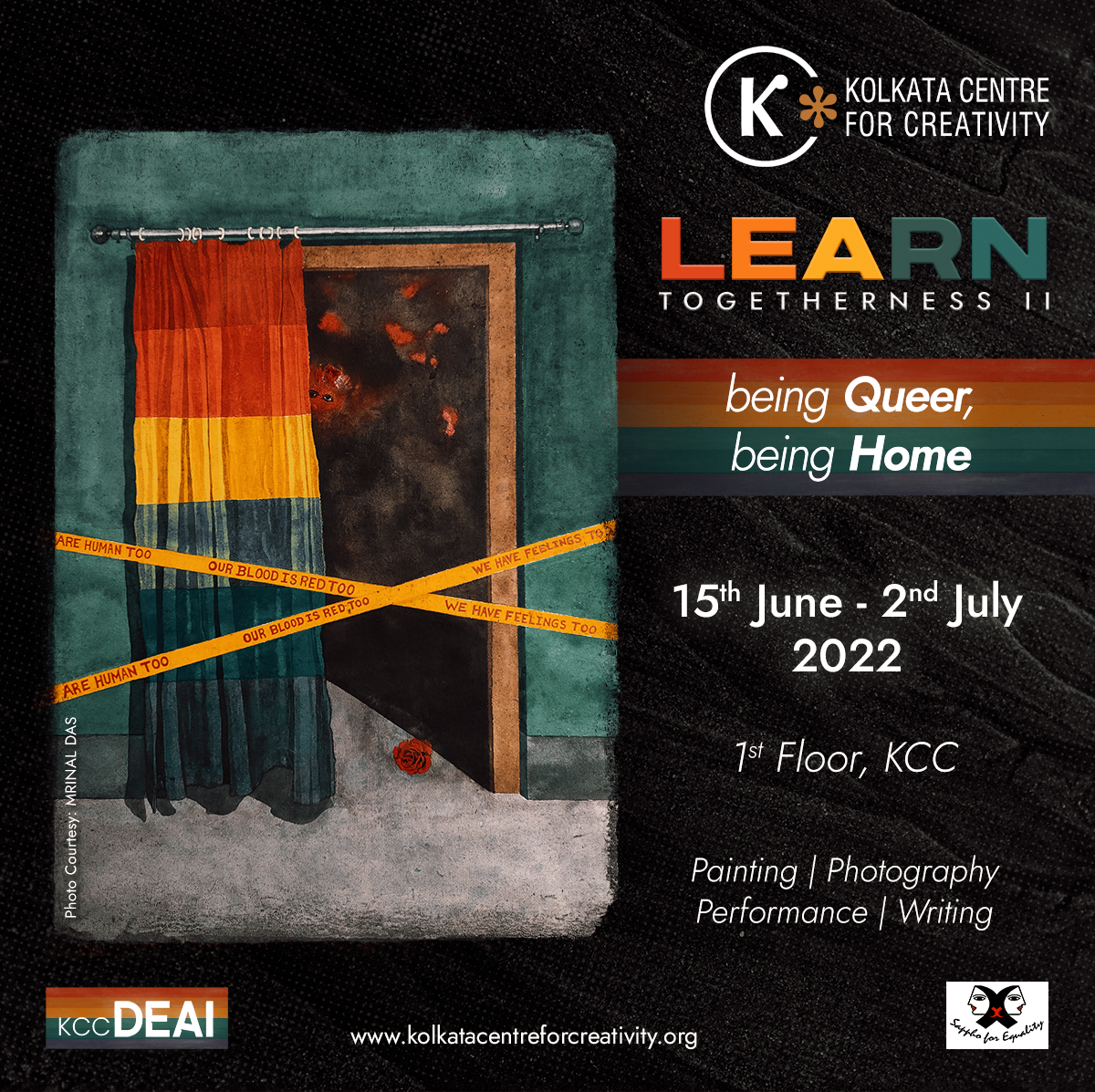 EXHIBITION DATE: 15th June to 2nd July, 2022

Registration at the venue

KCC Physical Space (on 1st Floor)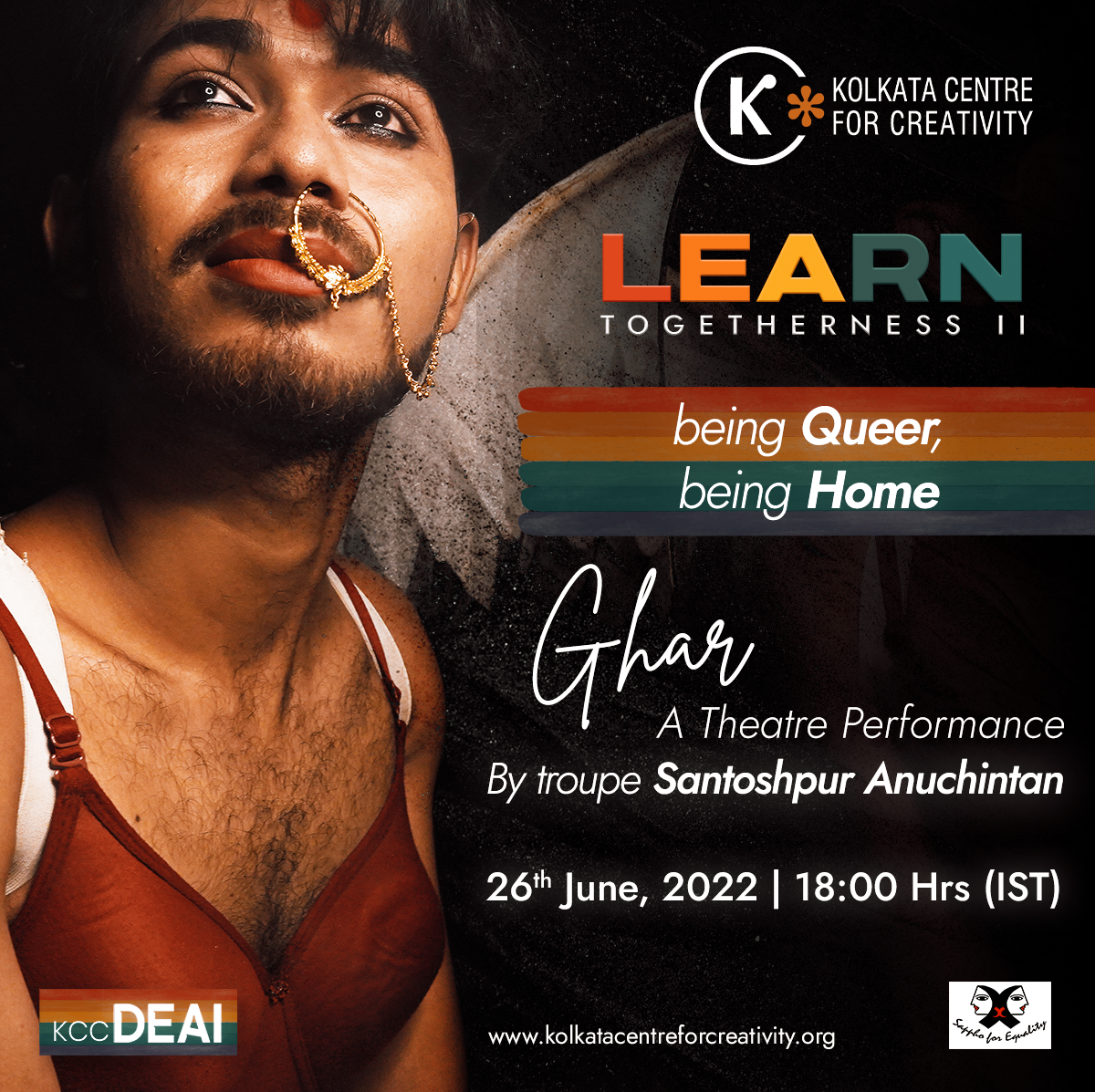 Presenting a production created for 'Learn Togetherness II' - 'Ghar'.
The theatre performance by Santoshpur Anuchintan deals with his crisis of finding 'home' as a queer individual, a place where he can truly feel safe.
Join us to witness an encapsulating act!
Date: 26th June 2022
Time: 18:00 HRS IST