Introductory Workshop on Terracotta Sculpture
Kolkata Centre for Creativity is organising a workshop on Terracotta sculpture making. This workshop will be an introduction to exploring sculpture making process using terracotta clay and the basics of making hollow forms. Workshop will emphasis on one's own creative process, and developing it in 3D form. The class will begin with an introduction to the medium and basic techniques. Participants will learn how to create any objects of their choice using the clay, along with the aid of modelling tools.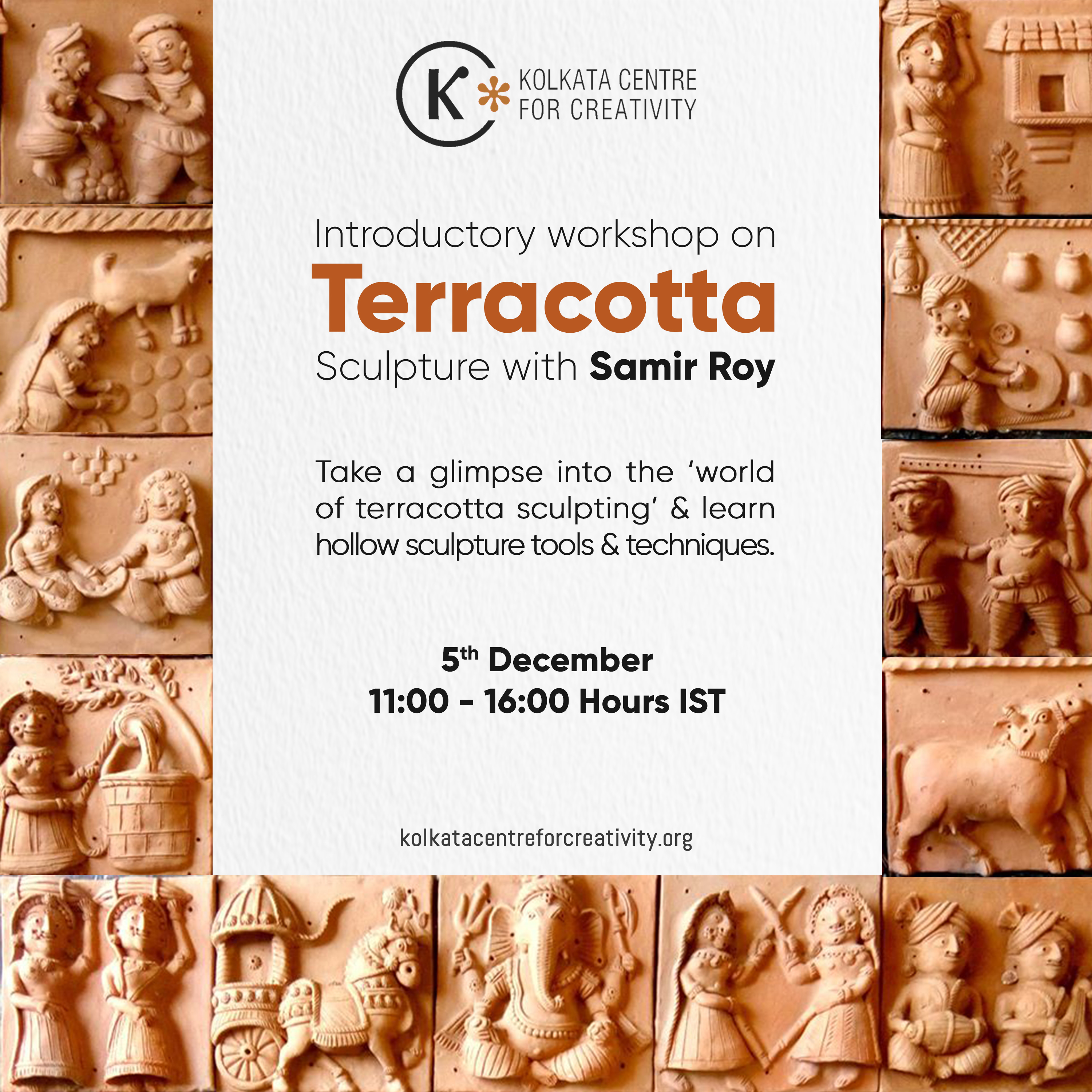 What does the Workshop cover?
It covers the basics of Terracotta sculpture and steadily eases you into the subject.
What will be created?                                                                                                                            
Human heads and different types of forms (Hollow structures) using terracotta clay.
The flow of the workshop                                                                                                                         
a) Introduction & Presentation on terracotta sculpture.
b) Hands-on learning on the Process of creating hollow Forms using terracotta clay.       
REGISTER NOW