Indigenous Wisdom Talk - 4
The Talk has been centered upon the recent study of the Lepcha community in the Dzongu Reserve of North Sikkim, where bamboo craft is an integral cultural heritage. Various bamboo craft traditions of the community get the most creative expression through craftsmanship. Out of different types of bamboo they make basketry, musical instruments (Po- potek, Pun- tang), fishing net (Wookdu), traditional Lepcha cap (Sumok- thyak), hunting cap (Papri), strainer (Tuk- sheor), etc.

In the session a representative speaker from the community and a reputed anthropologist in the field would deliberate upon the evasive nature of globalization and modern development that has contributed to the vanishing of craft and thereby the emergency to sustain the craft.

Worrel Kumar Bain as an anthropological expert and Ms. Jay Jay Lepcha as a community based representative will share their insights in conversation with Reena Dewan, Director, Kolkata Centre for Creativity.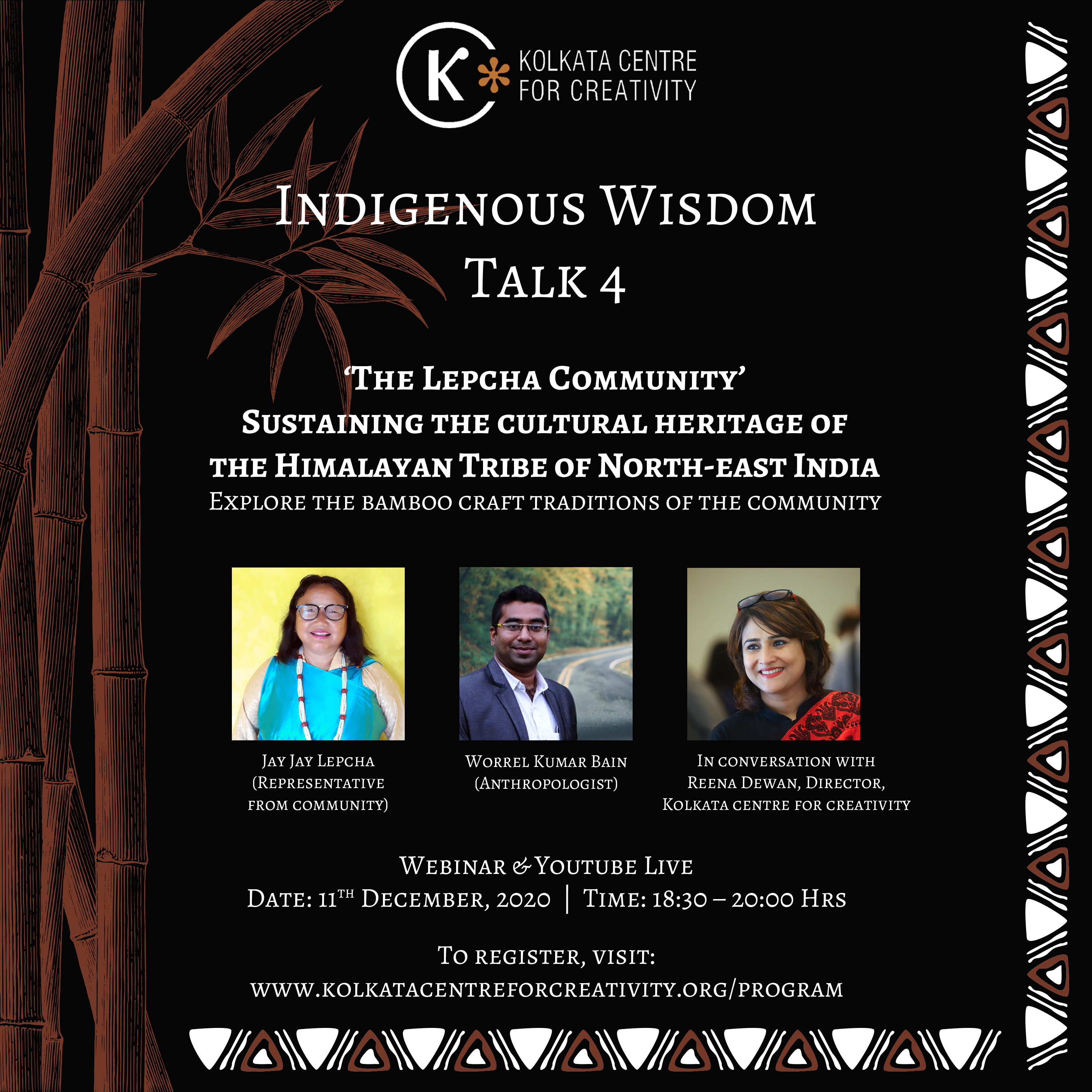 Lepcha is a tribe of Himalayan range live at the North-East corner of India. They largely resides at Meghalaya, Arunachal Pradesh, Bhutan, Sikkim and Darjeeling. They have also migrated in other North-Eastern States for economic reason. Originally Lepchas were the nature worshiper and had belief in witch-craftship and spirits.

REGISTER NOW