APPRECIATION COURSE Masters of European Art
Most of us are vaguely aware of da Vinci, Van Gogh, Monet, Munch, or Picasso, who are all considered Masters of European Art. These artists belonged to different times and their paintings bore no resemblance to each other's. In spite of their stylistic differences, what is it then that cements their claim to universal greatness? 
This four-month-long course, designed by leading scholars and taught by domain experts, would enable young artists and enthusiasts to appreciate the artistic genius of European Masters. The course will also provide an opportunity to explore with like-minded people the technical acumen and intellectual sophistication of these masters that continue to influence generations of artists in the West and beyond.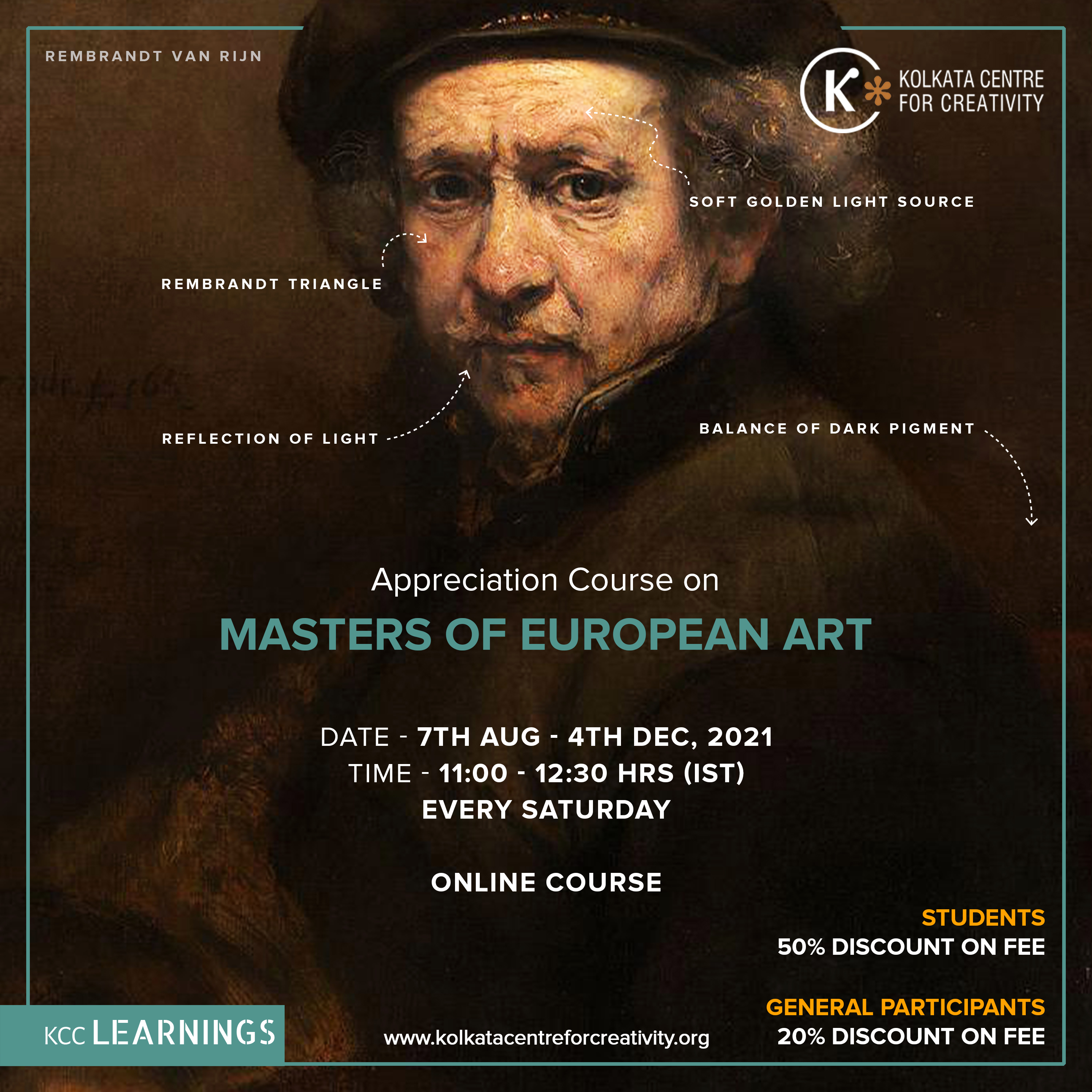 Date - 7th August to 4th December 2021
Day -  Every Saturday  

Time - 11.00 am to 12.30 pm
Fees - Rs. 8000 - 20% discount = 6400/- (for general participants)
Rs. 8000 - 50% discount = 4000/- (for students only, Icard needed)

No. of seats - 10

Name of the Facilitators - Prof. of University & Colleges 
Register Now
Participants will learn about the similarities and dissimilarities in European art, the ability to identify art and their respective artists, and the intricacies present in the commercialisation of art belonging to these epochs.

To get 50% discount, Click here