AMI Arts BUZZAAR: Open Call for Stalls
KCC is delighted to invite brands to participate at the AMI Arts BUZZAAR!
A golden shaft of sunlight breaks through the lull on crisp wintry mornings as a vibrant crowd gathers — building bonds and memories while revelling in the festive spirit. The promise of beautiful art, meaningful interactions, good music, joyous times and a lot more is what AMI Arts Festival brings to Kolkatans. Become a part of the AMI Arts Festival 2022 open-air flea market at Nazrul Tirtha — a hub of activities buzzing with a festive crowd throughout the day where the evenings are tinged with enthralling musical concerts by star performers like Anjan Dutt, Iman Chakraborty and Arko Mukherjee among others. This year, we are fortunate enough to be at the space where the Kolkata International Film Festival 2022 is being held as well — ensuring a steady influx of arts and cinema enthusiasts. Bringing together programs from all over India and abroad, the AMI Arts Festival 2022 seeks to spread festive cheer among all. So, hurry up and register now to join us in partaking and spreading the cheer!
We are looking for trendy, young, affordable brands and entrepreneurs who would like to showcase and sell their artworks, designs, accessories, food items and more at the festival from 17th to 25th December 2022 at Nazrul Tirtha in New Town.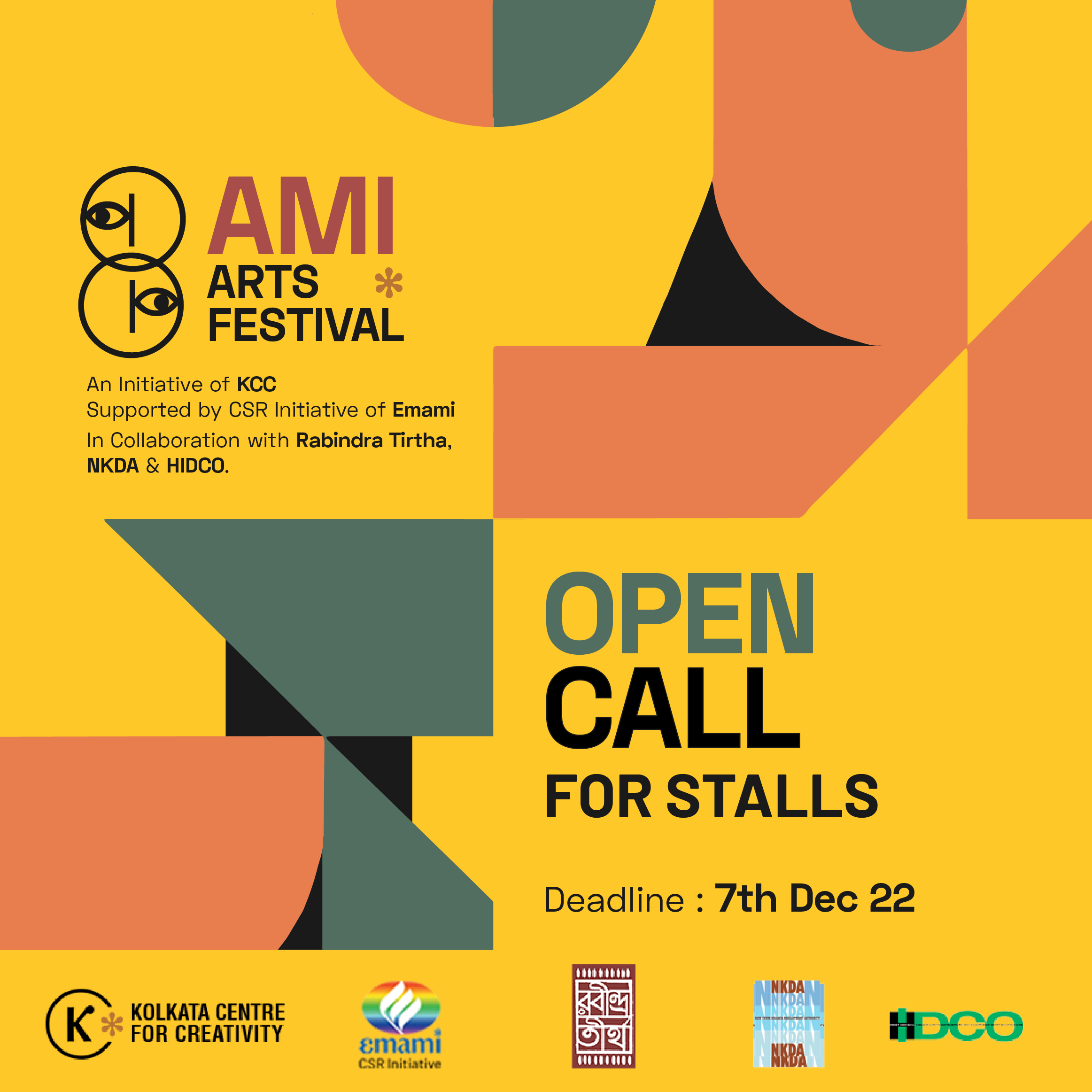 Stall sizes available:
Type A: 7ft X 8ft | Rabindra Tirtha Premises; Price for 9 days — INR 15,000 ( Plus GST )
Payment Here
Type B: 7ft X 10ft | Rabindra Tirtha Premises; Price for 9 days — INR 18,000 ( Plus GST )

Payment Here
Provisions: Covered area, platform with carpet, 16 Ampere and 6 Ampere plug points, 1 covered table, 2 chairs and standardised branding.

Fill up the registration form below to book your stall space for AMI Arts Festival 2022.
Bookings will be made on a first-come-first serve basis
Stall Categories:
Food
Clothing/ Apparels
Accessories/ Jewelleries
Art/ Designs 
Others
Register now