Workshop on Choreographing Yangshak
Yangshak arises out of two words "Yang"- Spine (Internal) and "Shak" - Image (External). Yangshak movement is an exploration into 'Lairen Mathek' — aphilosophy that has evolved from the movements and stories of the Manipuri martial art form, Thang-Ta (Khuthek Lal Thek) and dance, Jagoi. The workshop on choreographing Yangshak, facilitated by Surjit Nongmeikapam (choreographer and contemporary performing artist) focused on an in-depth understanding of the body with the help of Yangshak movement. The workshop sought to help the participants to work on their breathing, impulse, weight shifting, momentum, spine and geometrics during this workshop. The workshop also touched upon Manipuri Martial arts Thang-Ta to explore movement.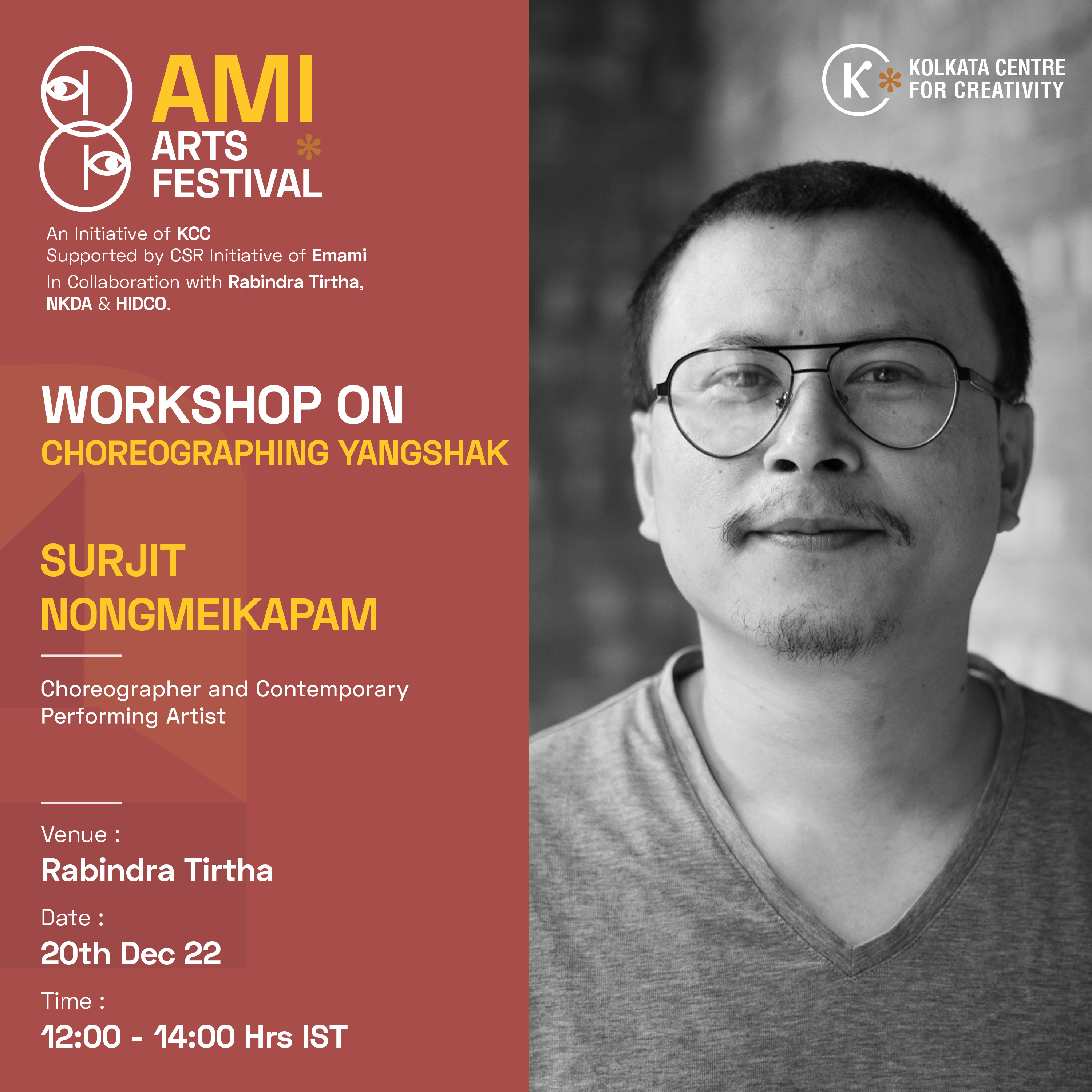 About the Facilitator:
Surjit Nongmeikapam (Bonbon) is a Manipur-based (Imphal, to be more specific) choreographer and performing artist. He is the Artistic Director of Nachom Arts Foundation. Surjit received training in traditional Indian forms/movements before developing an interest in interdisciplinary arts and experimental works. He pursued B.A. Choreography from Natya Institute of Kathak and Choreography. He is one of the few dancers and choreographers in Manipur to engage with contemporary dance forms and seek to promote their development beyond the traditional Manipuri culture. He is also an award-winning (PECDA) choreographer for his pieces 'Nerves' (2014) and 'Folktale' (2016). He has also been awarded the AMI Arts Festival Youth Award for Performing Art (2021). 
Surjit always tries to extract from his own dream and create from his imagination. He wants his work to express his different expressions as a healing process. He tries to keep his artwork alive without any fixed notation or choreography. His notation is not to be attached to one thought. Surjit Nongmeikapam creates art forms, which can be created from the unseen culture of his Manipuri roots. 
He has worked with eminent personalities like Choy Ka Fai, Preethi Athreya, Isak Immanuel, Takao Kawaguchi and several filmmakers.
PAY HERE