UTSAV – A Space for celebrating performing practices
(ENTRY CLOSED)
"As an organization aiming to encourage artists across disciplines, bridging the gap between practice and audiences and celebrating diversity – KCC proposes a new platform for performing artists/ organizations to present their work in one evening of celebratory presentations of forms, thoughts and creations. Dancers, musicians and performers from all discipline can apply solo or along with their organizations/ troupes with specific theme based performances to present in 'UTSAV'. 
KCC will present 1 evening of UTSAV every year curated by its internal committee"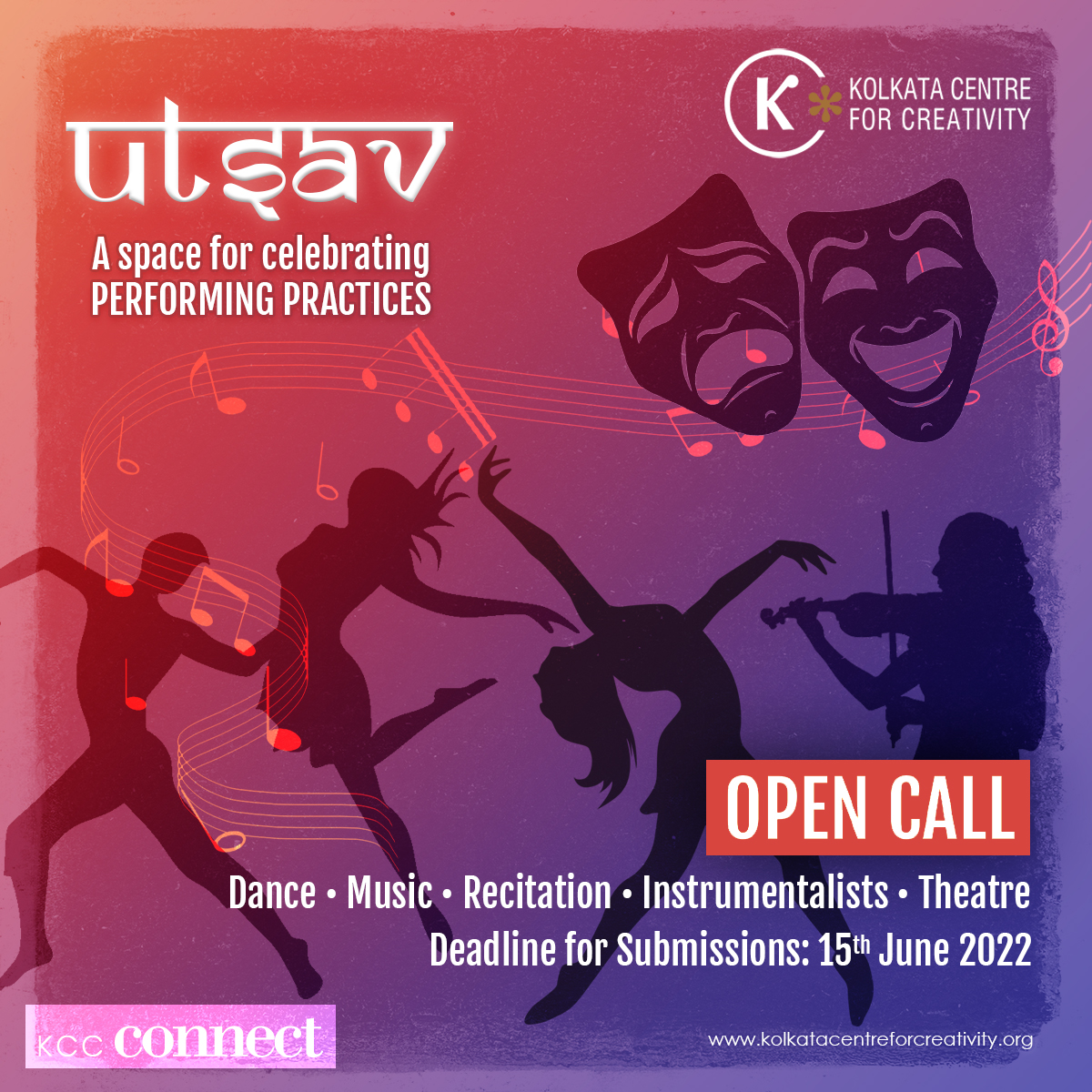 Who can apply:
Midcareer artists/ organizations of – Dance, Music, Recitation, Instrumentalists
How to apply: 
The applicants have to fill up the application form along with a cover letter addressing The Director, Kolkata Centre for Creativity to
submission.kcc@akst.org.in
. 
Important dates:
Announcement - 10th May 2022
Last Date for Submission - 15th June 2022
Email to the successful submissions - 20th June 2022
Email to the selected artists - 30th June 2022
Dates for performance - To be informed to the selected artists via email after selection.  
KCC will provide –
• Space for performing arts. 
• Technical support for the performance
• Promotional materials, Social media mention.
• Hospitality of the evening. 
*Terms and Conditions applied
Event Date -  24th July 2022
Event Time -  5:30pm to 7:30pm

Submit Form