Tigris - The Queen of Wildlife
'Tigris - The Queen of Wildlife' is an exhibition of artworks by Maurizio Boscheri and Daniel Calovi, curated by Mario Liberali.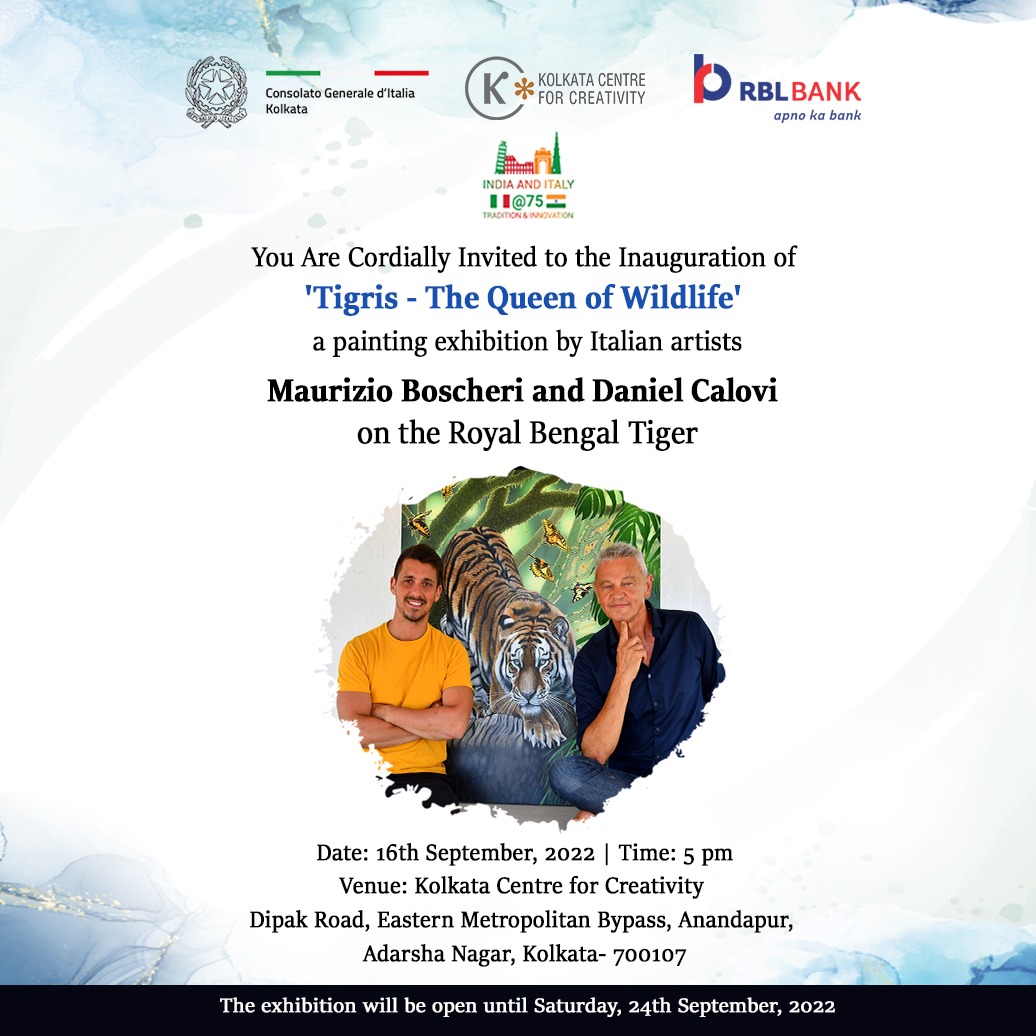 Organised in collaboration with the Italian Consulate in Kolkata, the exhibition aims to be a tribute to the city and to the national animal of India, the Tiger. Seventeen oils on canvas and mixed media have been created, both on a gold or silver leaf background, or on traditional painting, all with the tiger as subject, the undisputed protagonist of the lush Indian nature that often serves as a background.
Maurizio Boscheri, an established painter with a prominent international curriculum, and young artist Daniel Calovi realise through this exhibition the common desire to represent a still uncontaminated nature, with the Royal Bengal Tiger as the subject, to awaken the consciences of an often unfortunately distracted public about what we are irremediably losing.
Venue: KCC 
Exhibition Dates: 16th September 2022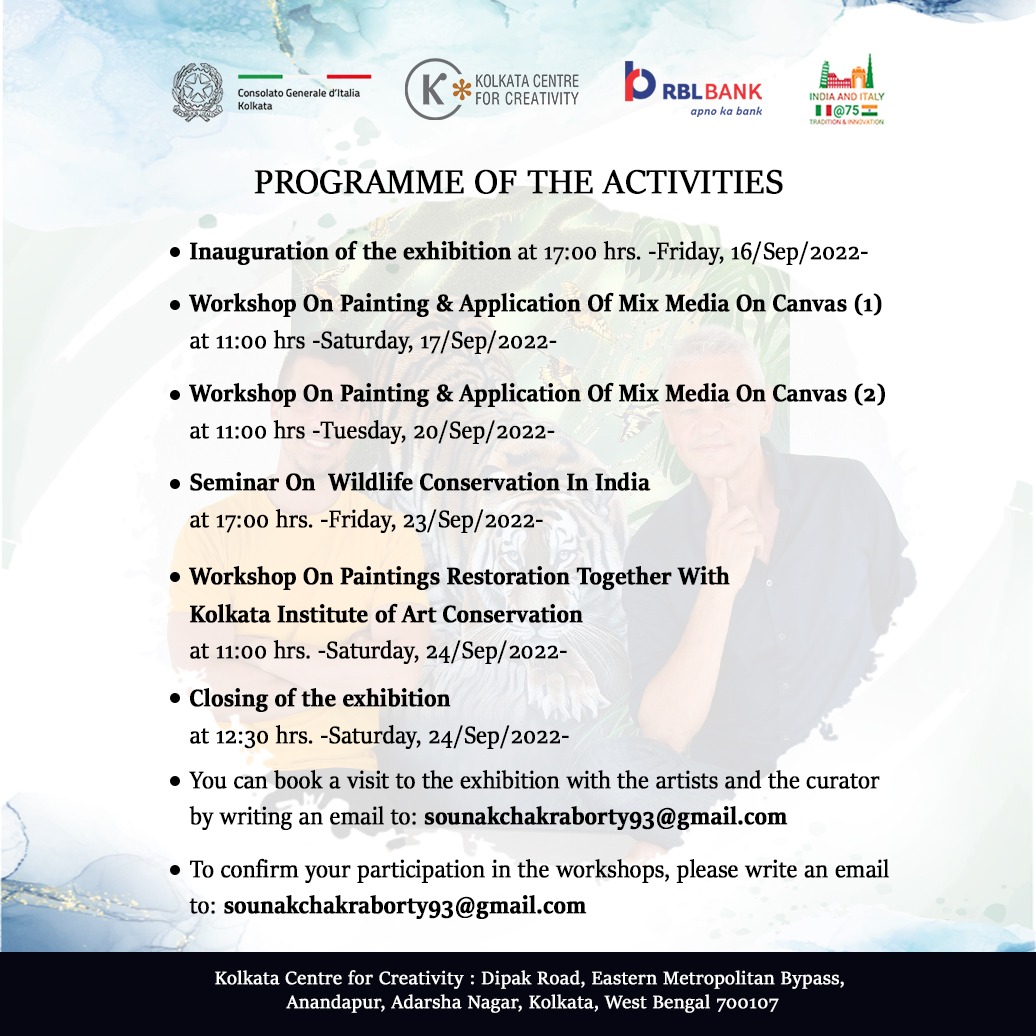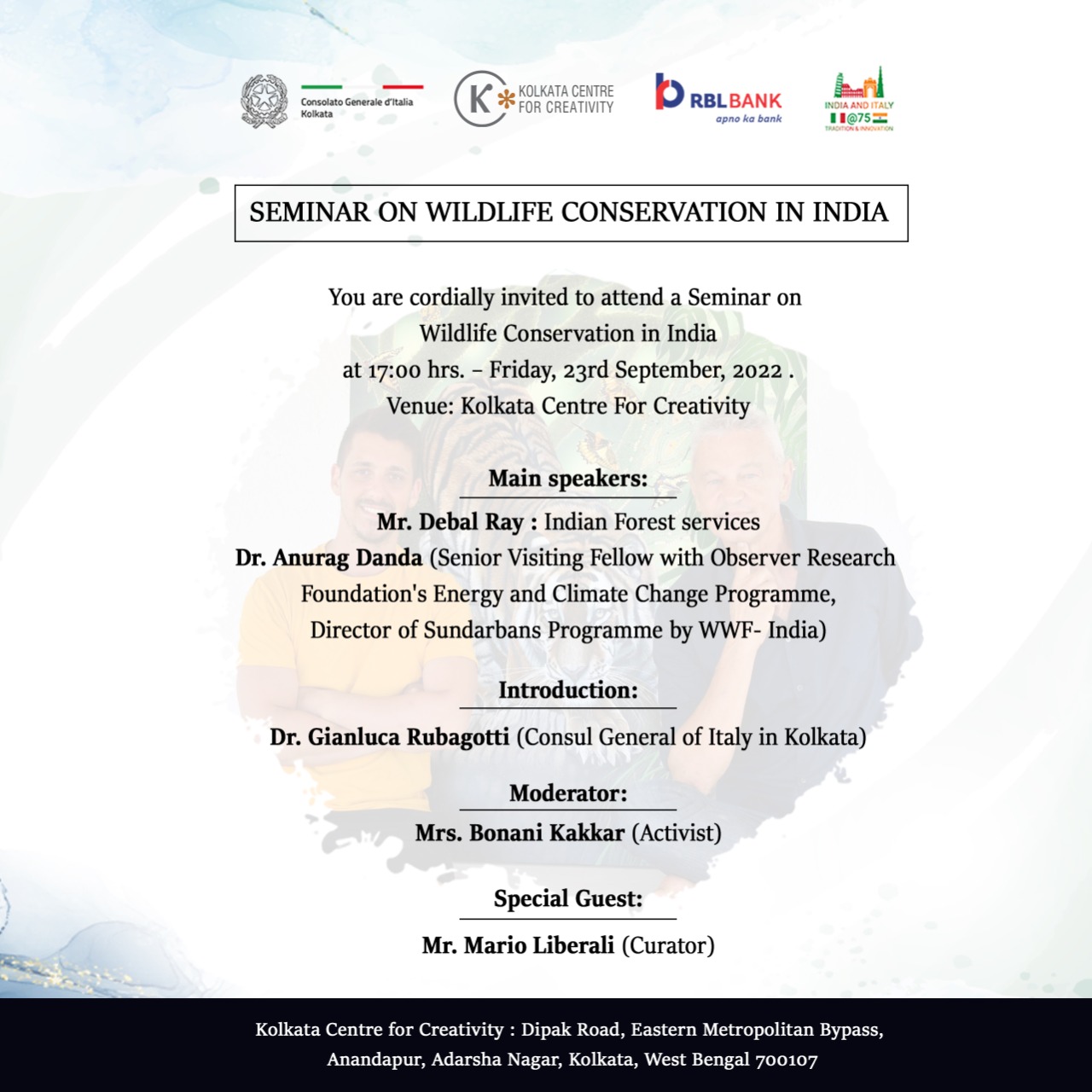 Seminar on 'Wildlife Conservation in India'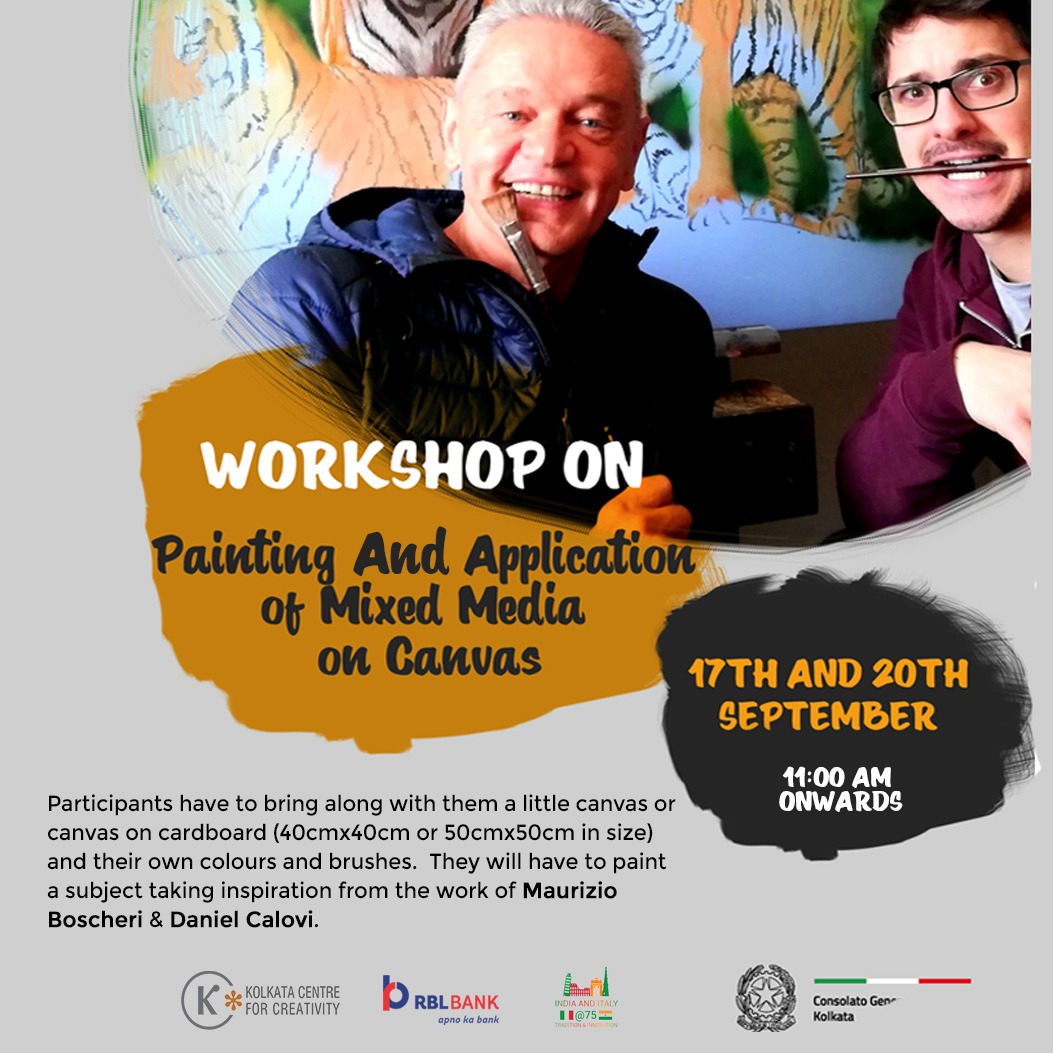 Workshops
1. Workshop on Painting & Application of Mix Media on Canvas 
- Date: 17th & 20th September 2022
- Time: 11:00 HRS IST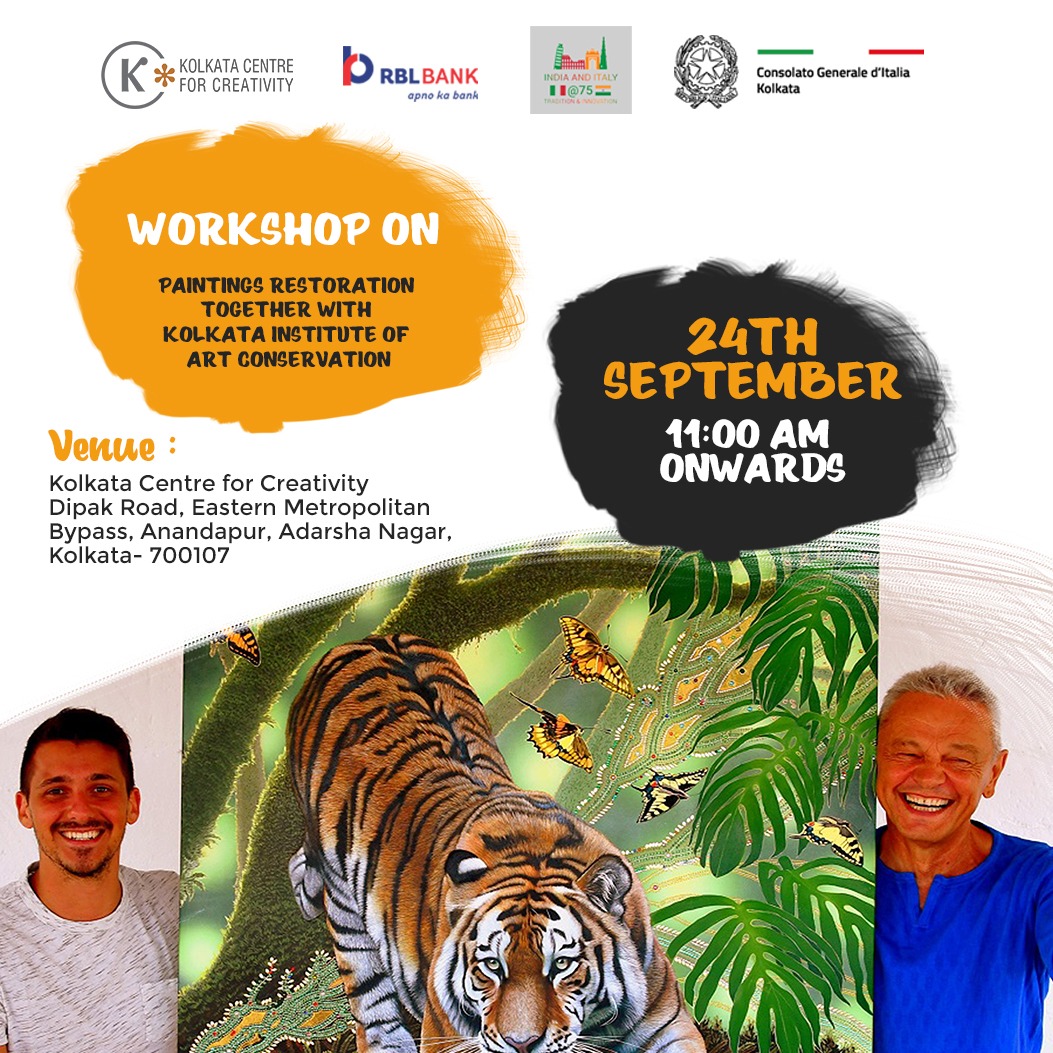 2. Workshop on Paintings Restoration Together with Kolkata Institute of Art Conservation
- Date: 24th September 2022
- Time: 11:00 HRS IST