The Afterlife of Performance
AMI Arts Festival also hosted an exhibition with multiple projections of Nikhil Chopra's durational performances titled The Afterlife of Performance ft. Nikhil Chopra. The exhibition, seeking to be approachable to one and all, consisted of exhaustive notes on the works themselves and on Chopra's npractice in general — aimed at inspiring a conversation with the works themselves. Some young performers from Visual and Performing Arts backgrounds were invited to interact with and respond to Nikhil Chopra's work and the environment based on the idea that the 'afterlife' of a live performance is potent enough to inspire new performances and live through them. Suman Chandra presented a visual response to Nikhil Chopra's durational performances as part of The Afterlife of Performance ft Nikhil Chopra. Suman has been associated with the exhibition space since it was being constructed. To make way for the construction, some branches of the trees in that area had to be trimmed. Suman's charcoal work paid tribute to these trees that looked on albeit with a different identity. The work, an extension of his practice, reflected the inspirational influence of Nikhil Chopra's artistic practice through the ever-evolving charcoal sketches appearing alongside the interview letters and performance videos that were being screened. While movement practitioner Sangram absorbed the works and its surroundings and presented the ideas he developed through an intimate relationship with the space; dancer Ahana gained inspiration from Nikhil Chopra's artistic practice and Suman Chandra's evolving charcoal works at the space for her performative response.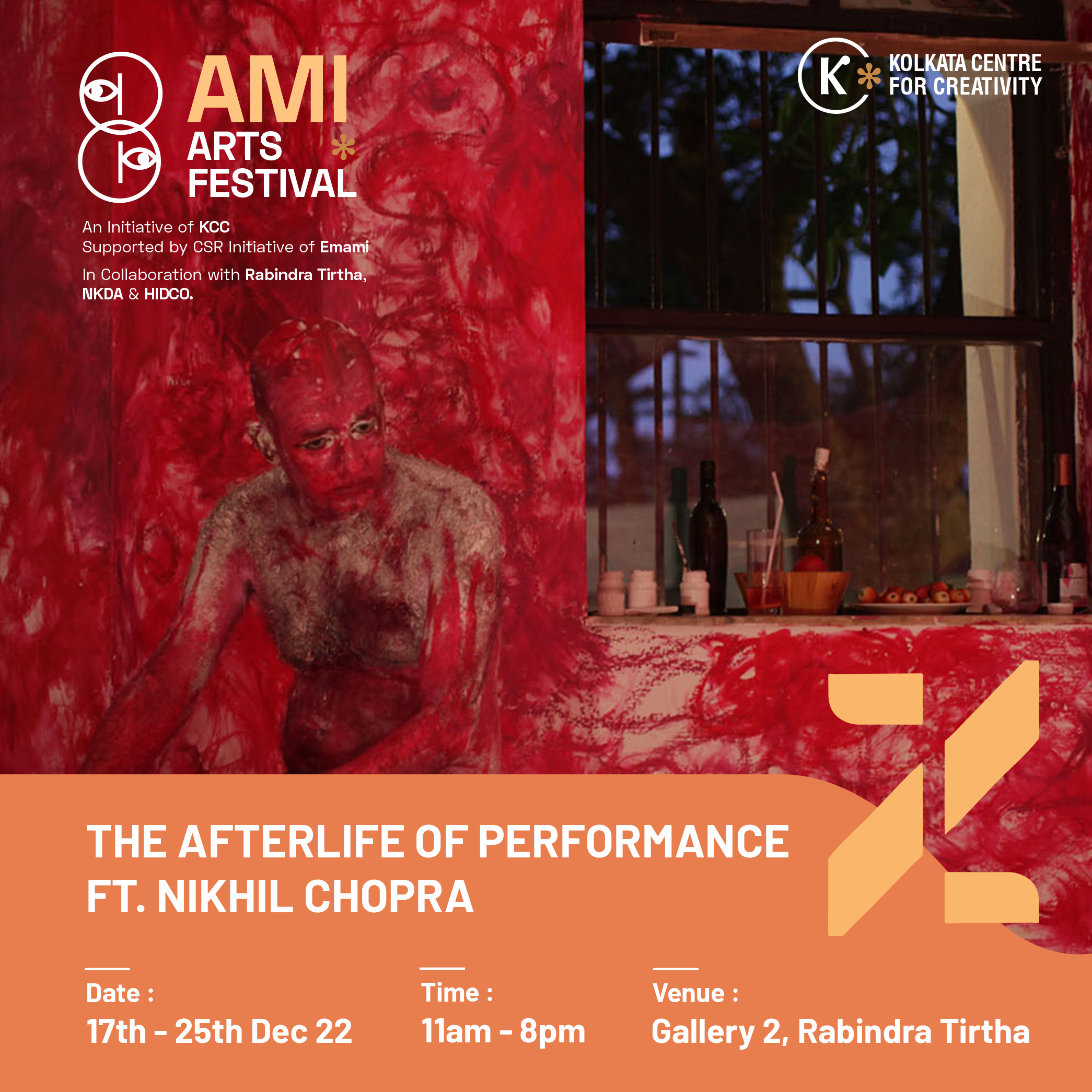 Venue: Gallery 2, Rabindra Tirtha
Date: 17th - 25th December
Time: 11 AM to 8 PM
Click here
to know more about Nikhil Chopra and his works.