The Afterlife of Performance
AMI Arts Festival will also host an exhibition with multiple projections of Nikhil Chopra's durational performances titled 'The Afterlife of Performance'. The exhibition seeks to be approachable to one and all through exhaustive notes on the works themselves and on Chopra's practice in general — aimed at inspiring a conversation with the works themselves. Some young performers from Visual and Performing Arts backgrounds would be invited to interact with and respond to Nikhil Chopra's work and the environment based on the idea that the 'afterlife' of a live performance is potent enough to inspire new performances and live through them.
Keeping in vein with the surprise element in each of Nikhil Chopra's performances, we also hope to incorporate an element of surprise in the exhibition.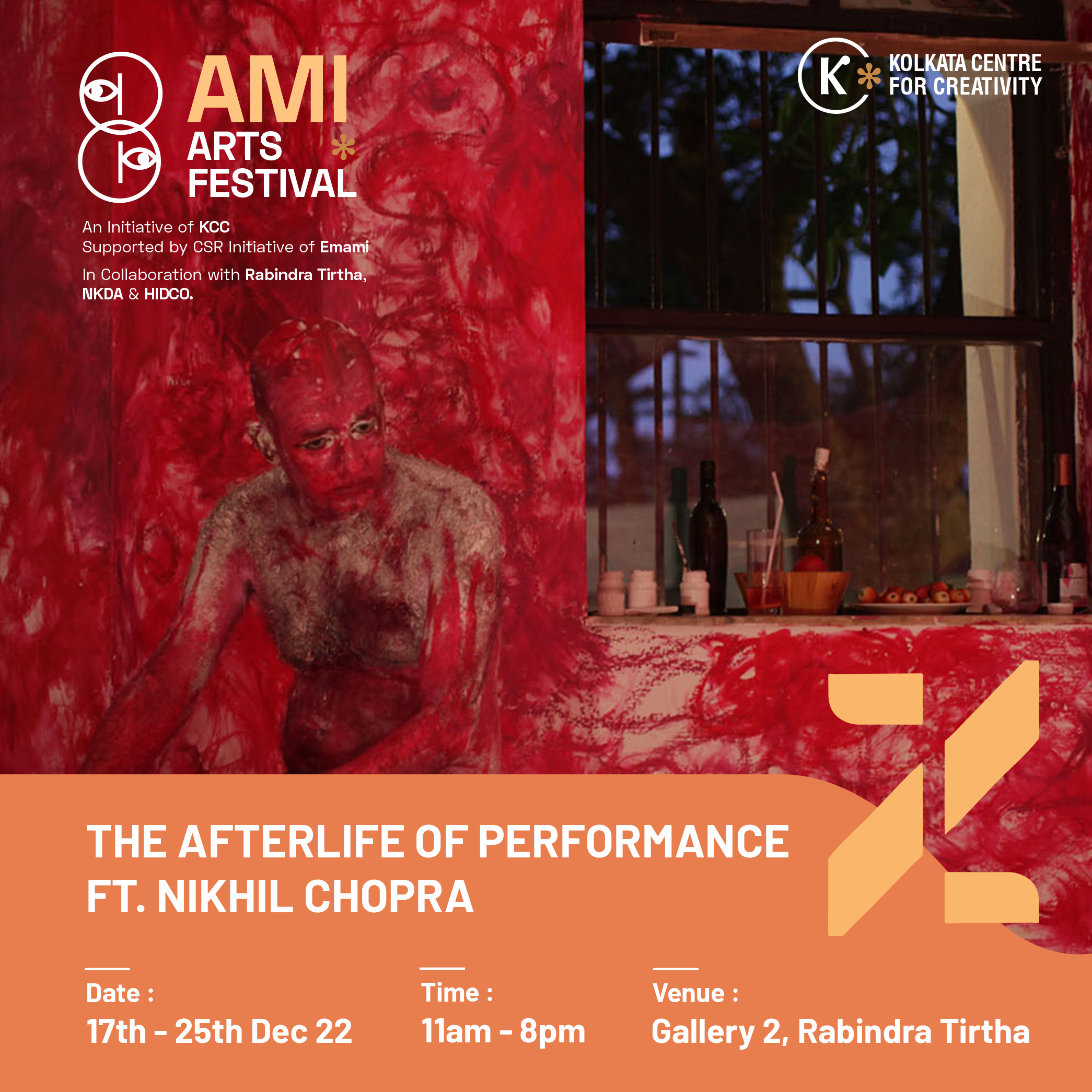 Venue: Gallery 2, Rabindra Tirtha
Date: 17th - 25th December
Time: 11 AM to 8 PM
Click here
to know more about Nikhil Chopra and his works.