Significance of Fellowships/ Scholarship in Practice based art research
Art creation itself is a constant process of research, application and manifestation of the findings as a creative offering to the audiences. Although there are platforms for research in art within academic structure, the majority of practice and practitioners still venture outside that realm, a lot of time due to the lack of required institutionalized achievements as art education in India is still finding its footings. In such cases fellowships and scholarships from non-academic sources serve a very important role by propagating and navigating the possibilities of practice based researches by practitioners and young art researchers. What exactly do these fellowships/ scholarships do? How do they function in selection and through the process? What they look for in projects that they support? What are the pros and cons of such support systems and what differences do they make? How do they help an artist in long run?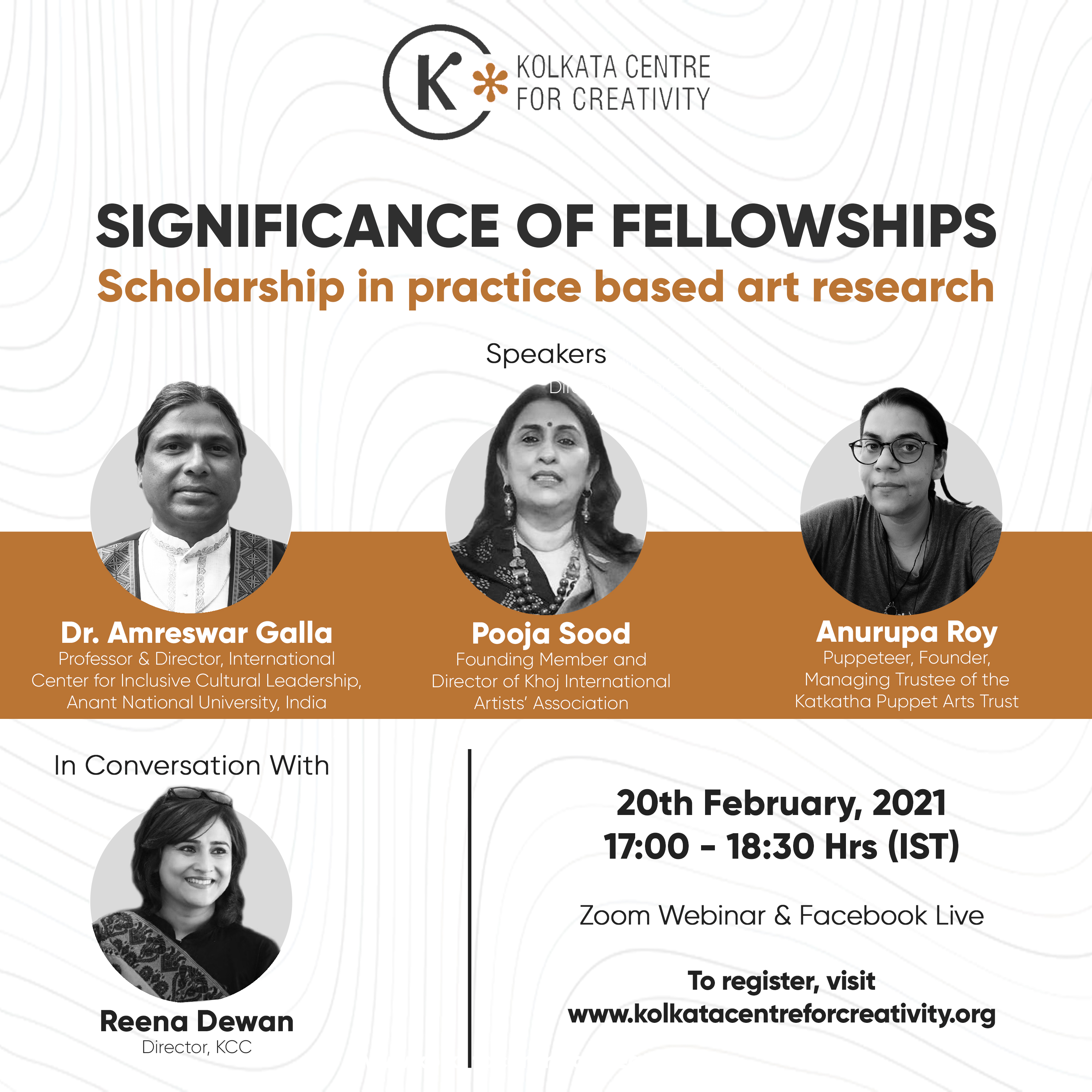 An open conversation between academician and chair/ mentor/ selection panelist of many prestigious fellowship Dr. Galla, Art administrator Pooja Sood and practitioner, former fellow and initiator Anurupa Roy; Moderated by director of KCC Art Fellowship program and a former fellow of many prestigious international fellowship Reena Dewan would reflect upon such important aspects of fellowship/Scholarship in the field of independent art practice. 

DATE: 20th February, 2021

Time: 17:00 – 18:30
To know more, call: +919674140905 (between 10 am – 7 pm) or email: kcc@akst.org.in⁠
For: Artists, performers & anyone interested in art practice.



Speakers: Dr. Amreswar Galla, Pooja Sood, Anurupa Roy
Moderator: Reena Dewan 

REGISTER NOW