SENIOR ART COURSE - OIL PANTING COURSE
Oil Painting is a most desired medium which all artists or students want to learn. This course will help to develop the sense of different shapes and colours of Foliage & Still Life, detailed study of drawings from subjects, works and understanding with Mass, Tone, Volume, Structure, Dimension, Light & Shade. This course is designed to guide students not only into the variety of oil painting techniques also learn about the materials needed, how to prepare the subject of study, light setup, preparing a palette, choosing brushes, mixing & blending of colours and more.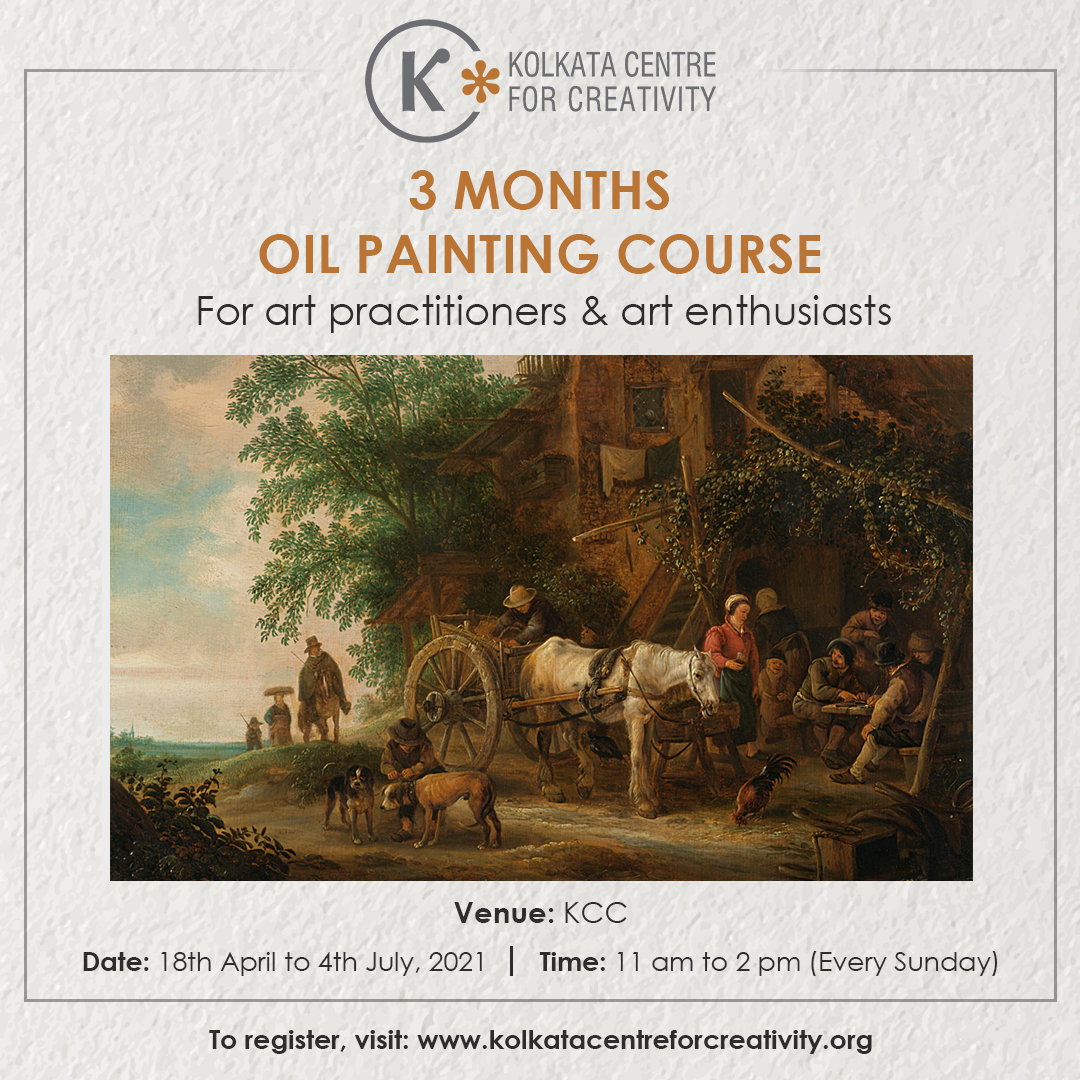 Date: 18th April to 4th July 2021

Time: 11 am to 2 pm (Every Sunday)

Age Group : Adult (Ages 16 Years and above)
No. of seats: 10

Name of the Artists/Facilitaors : 
Dipankar Roy
Bio : DIPANKAR RAY completed his bachelor degree in Visual Art from Govt. College of Art and Craft. Kolkata in 1996 and master degree in Visual Art from Rabindra Bharati University in 2000. 
His work has been exhibited in many major exhibitions such as:
60th ,44th & 42nd National Exhibition of Art. Lalit Kala Akademi. (2000, 2001, 2019)
West Bengal Charukala Utsav, (Government of West Bengal). (1998, 2017-19)
Annual Exhibition of Contemporary Art. Birla Academy of Art and Culture. (2001, 2009)
A I F A C S. Annual exhibition. New Delhi. (200, 2015) and many other exhibitions.
He received many prestigious awards and fellowships, some of them are:
JUNIOR FELLOWSHIP (Ministry of Human Resource Development, Dept. of Culture)1998 -2000
CAMLIN AWARD (EURO TOUR-2002). CAMLIN NATIONAL COMPETITION OF ART 2001. MUMBAI
ATUL BOSE AWARD for BEST OIL PAINTING from ACADEMY OF FINE ARTS. 2004
He facilitates in many prestigious positions:
Faculty in Birla High School (Boys), Kolkata, India
As artist in 'SAKALBELA' Newspaper
Faculty in Apeejay School park street
Register Now