Role of Creators in Society
The pandemic brought the focus of citizens on the creative segments of society. The livelihood and existential crisis in the creative sector were acute since this sector is not considered an economic contributor. In such times, there were individuals and organisations and collective movements that rallied to add voice, reach essentials and find innovative ways to create a support structure to help tide over the COVID-19 crisis. The virtual talk session, 'Role of Creators in Society', organised in collaboration with Kala Chaupal, would dive into these actions that happened during a time of severe crisis. Led by a panel of experts, this session would also explore the lessons learnt from the pandemic, and look at the path ahead, especially when it comes to supporting and promoting arts and crafts.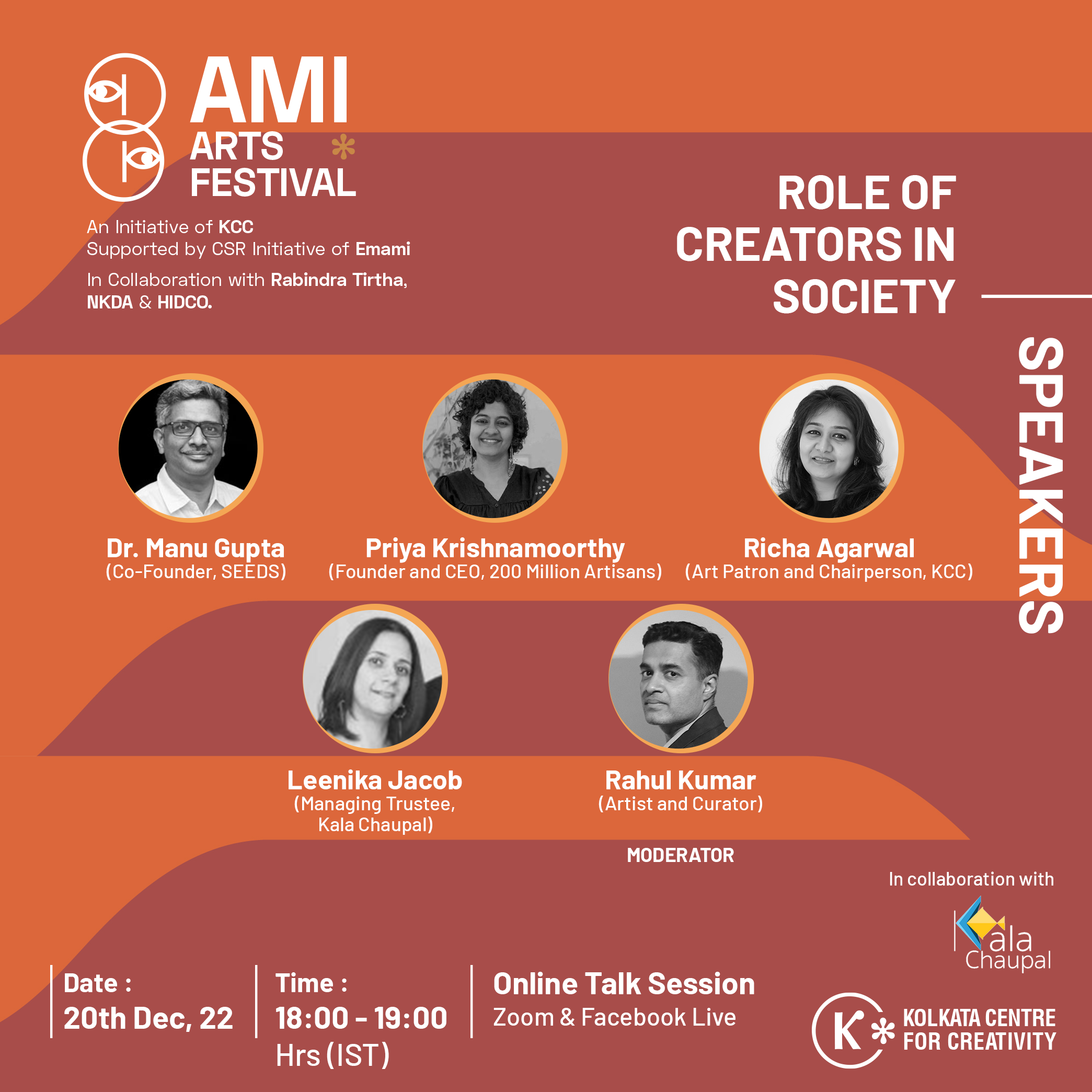 Register now (for free) to join us for the session.
Panelists: Dr. Manu Gupta (Co-Founder, SEEDS), Priya Krishnamoorthy (Founder and CEO, 200 Million Artisans), Richa Agarwal (Art Patron and Chairperson, Kolkata Centre for Creativity), Leenika Jacob (Managing Trustee, Kala Chaupal)
Moderator: Rahul Kumar (Artist and Curator)
Date: 20th December
Time: 18:00 – 19:00 hrs (IST)
Register Here