Research and Writing for Grant, 2.0
For an independent artist or an organization, often writing for a cultural grant comes as a challenge. Not writing a clearly structured efficient statement of purpose stall important and exciting projects midway, and there are not many answers that the applicant could identify for the failure of the application for having very less resources in this area.
Focusing on that, Kolkata Centre for Creativity organizes 2nd time, a capacity building workshop for independent artists, art managers and officials of art organization on "Writing for Grants".
The workshop will aim to not only introduce the types and the core components to be addressed in a grant proposal, but also to practice the craft of grant writing under an expert's supervision during the workshop time itself.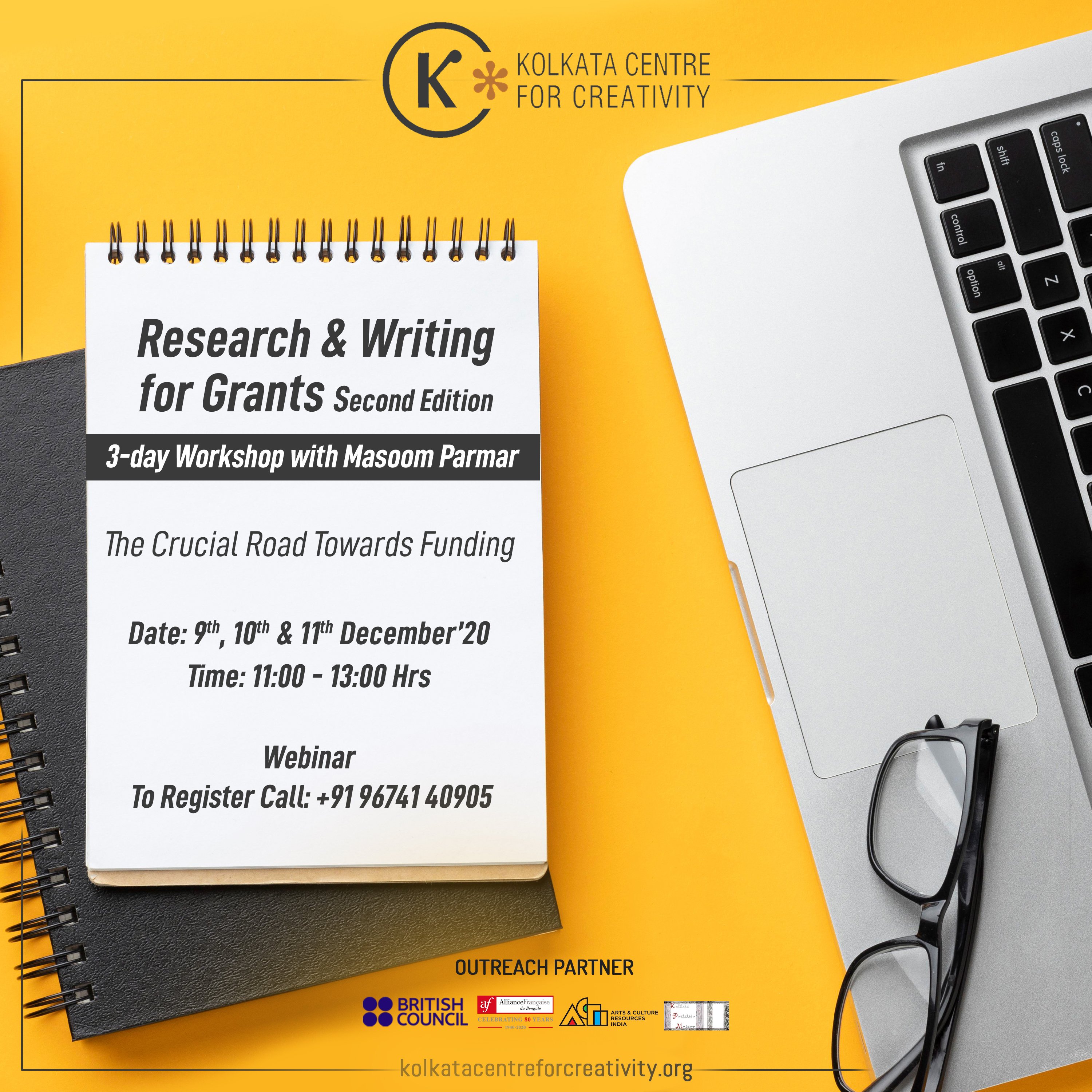 To register send resume and Statement of Purpose to submission.kcc@akst.org.in by 8th Dec, 2020
ARTIST BIO:
Masoom Parmar is a Bangalore based dancer, curator and arts manager. As an arts manager he has worked with some of the leading companies/artistes of India today namely Nritarutya Dance Company, Tanusree Shankar, Raadha Kalpa, STEM Dance Kampni.